Disa Uniflora
(?)Community Member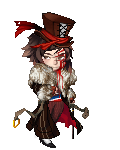 Posted: Thu, 10 Jan 2013 21:44:05 +0000
Was going to post yesterday, but was lazy and figured I'd wait to see if somebody else would because ******** making threads on my days off. But since it isn't here still, may as well.
ABC News
Joe Arpaio's Volunteer Posse Officially Reports for School
Maricopa County Sheriff Joe Arpaio announced that at least 59 Phoenix-area schools now have armed volunteers posted outside to deter would-be shooters from carrying out acts of violence.
About 3,000 volunteers will patrol the 59 schools in the sheriff's primary jurisdiction each school day for the rest of the year, Arpaio said at a news conference on Wednesday. At least 500 of the volunteers will be armed and authorized to use the same weapons as deputies do.
The sheriff told ABC/Univision in December that he has the authority to direct the posse to take action if it is warranted, but said the guards are intended to be a deterent.
Arpaio decided to post posse members outside of schools in the wake of the Newtown, Connecticut school shooting and another incident involving a 16-year-old Mesa, Arizona student who threatened to kill fellow students at Red Mountain High School. The girl was arrested after she posted threats on a YouTube channel, before any shooting took place. The school is not one of the 59 the posse will monitor.
"We owe it to the community to do whatever we can to offset the fear many parents, teachers and administrators are experiencing as a result of the school shootings our nation has endured," Arpaio said in a statement.
But some are nervous about the idea, and even more concerned about who Arpaio authorizes to carry out actions on his behalf.
"They have guns? No, I don't like that and I can't believe something like this would be implemented without speaking to parents first," Susanne Ross
told 3TV
.
The posse began patrolling on Monday, and officially rolled out Wednesday, but not all school officials received advance notice.
"I was a little confused when I was in parking lot with those two gentlemen in the marked car. It sure seemed like from the uniforms they might have been regular deputies, but I'm not sure I've seen uniforms for the posse members," Taft elementary principal Russ Heath told a local
ABC affiliate
.
Arpaio told ABC/Univision in December that
it was not up for debate
whether the schools had posse members posted outside.
"It doesn't matter whether they like it or don't," he said. "I'm still going to do it. I can't imagine criticism coming when they're given free protection."
However, there are concerns about who is allowed to become a posse member.
According to a local CBS affiliate, some of Arpaio's posse members have criminal records.
Their investigation "uncovered a number of posse members with arrests for assault, drug possession, domestic violence, sex crimes against children, disorderly conduct, impersonating an officer - and the list goes on."
While the posse application says applicants may be disqualified if they have a felony conviction or have used illegal drugs, CBS interviewed a posse member who was arrested for cocaine possession.
The full investigation is available
here
.
As far as the selection of schools being monitored goes, Arpaio is only focusing on those where he has "primary jurisdiction." While there are hundreds of schools in Maricopa County, "the sheriff is responsible for unincorporated areas in different cities or contract cities," according to Maricopa County Deputy Joaquin Enriquez.
Litchfield Park is a contract city, Enriquez said, meaning its residents rely on the sheriff's office for police services. Other areas of the county, such as downtown Phoenix, have their own police force, and Arpaio does not have primary jurisdiction there.
Maricopa County is divided into seven districts, and Arpaio's posse will be dispersed to monitor schools in parts of all seven regions.
"There is a lot of discussion on the national level about placing an armed law enforcement officer in every school," Arpaio said in a statement. "And while I support that idea, this is not what our posse program is designed to be. School administrators, teachers and parents must understand that the posse's focus will be strictly to enhance security in the areas surrounding our schools."
Source
Sheriff Arpaio being
this gentlemen
, fairly well-renowned for being 'the toughest sheriff in America' by his supporters and for what I'll simply refer to as a variety of corruption, discrimination, and abuse of power allegations from his detractors. This posse, by the way, is not a new organisation but rather the current iteration of a long-standing program in Maripoca County that has previously assisted the Sheriff's Department in such innocuous duties as traffic control and clerical work, but which has -under Arpaio- also assisted deputies with immigration sweeps and the sheriff's probe into the validity of Barack Obama's birth certificate (which they've naturally found to be a
forgery
).
So, with that background out of the way, don't you guys think this is the most awesome idea you've ever heard? I certainly do. I think it's hilaaaaaarious.