The Fifth of Two
(?)Community Member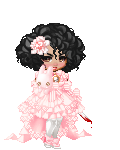 Posted: Fri, 02 Sep 2011 08:00:09 +0000
Lambda Belmondo
Bloody Red Riding Hood
Lambda Belmondo
Bloody Red Riding Hood
Lambda Belmondo


He may be friendly, but he has skills that kills. Candy Man is a ghost about be busted, bro.
Or maybe a Vader face (not Hayden Christensen).

The best thing out of many of the old Disney movies were the villains. It's pretty ironic to say that Disney really knows how to get evil right.

I hope Megaman and anybody from Castlevania has a crossover thing like in the next Smash Bros. Just pile up on the badassery like Snake already has. Actually, I hope Gabriel Belmont has a guest appearance on the next Soul Calibur. It's a perfect fit when considering he uses a weapon and the setting being more historic. It's a better fit than Kratos being in SC or Cole from Infamous being in Street Fighter X Tekken. I mean it's a crossover guest-starring...somebody completely random! And did you see his hands? They're huge! It reminds me of that scene in the Star Trek reboot.
Lmao!
Yeah, isn't that a strange thing to admit?
You know, I have only played Smash Bros. twice in my life, a cousin of mine had it. I played as Link of course, and then Samus.... But I have never played Soul Calibur. What is it like? I have heard it was pretty good.
Yeah, it's like they're not even attempting to hide it...if I were evil (and I am), I wouldn't hide it either.
It's like but Tekken with weapons.
It's an anime influenced game though so expect 3 things:
1. A guy with a giant a** sword is a given
2. Women, jiggle physics and dressed for..."battle"
3. Narrator who babbles metaphors nobody understands surrounding some groan worthy dialogue
Lol.
Ah, that is easy to imagine.
1. That is something that I could expect to expect.
2. That sounds so familiar. Lol. I have played a few games like that.
3. Lmao. What do you mean, groan worthy? Like long drawn out boring dialogue?
And also, is Soul Calibur a game that is only for Wii or.....?
It goes back to arcade and dreamcast. Sequels have been on the previous gen consoles (PS2, NGC, X-Box) and the latest one (SC4) is Next/Current Gen for PS3, 360. No, it's just poorly written. Have you ever really payed attention to the story or writing for a fighting game? Since it's set back around medieval times with the weapons and such, the way they diss and talk smack about each other...imagine stuck-up, constipated English men trying to talk trash.
Ah. A friend of mine had told me about Soul Calibur and said that LoZ characters were in it, so I immediately drew the conclusion that it might have been a 'limited to Nintendo Systems game" like GameCube and the Wii. Lmao, yeah, they seem to usually not be written with much thought. Lol, I can imagine that. That sounds hilarious.
Do you have a Wii? You see, I am on the fence about getting a Wii. I'd like to get one because I want to be able to play some of the games that are only for the Wii, you know like the LoZ games that are coming out, but I don't know if I like the idea of the swinging and all the other stuff that comes with controlling a Wii, I'd just like to have the normal classic control system. And I have heard that they have a classic nintendo controller for the Wii, but my question is: Does it work for only certain games?