Moth Feathers
(?)Community Member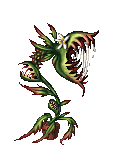 Posted: Mon, 12 Dec 2011 20:22:32 +0000
People want to buy good food for their dogs and cats but get hung up on price. They want healthy food for low prices.
It's easy enough to suggest a couple of brands but people want numbers.
I, for one, am tired of having to search up the individual brand and calculate each price every single time. So here you go; here's the thread to make this irrelevant. Next time someone asks, "Suggest to me a dog food!", one can throw not only Cardinal's
"I used to feed my doggy poison"
thread but also this thread, so that the question of 'price' is answered in a single link.
NOTE: Prices -vary-. All these prices are gathered online from sites like Nextag and Amazon, they may be slightly different than the prices of your local stores. Also, buying in bulk tends to be cheaper than buying smaller bags. These prices listed are a rough guideline, if anything.
Also, not all formulas are included of each brand. Formulas that feature less common meats (such as duck or lamb) are often slightly more expensive.
Lastly, I am a rounder. If it says that the dog food is 28.7 pounds then I'm rounding to 30. If it's 19.64 then I'm rounding to 20.
Never focus on price alone when deciding your pet food! Even if the food is in the same general category, some brands may have a slight edge on others. KEEP IN MIND: Aside from price,
less of a high quality food needs to be fed
. For example, only 1 cup of Orijen may be required for a cat, but as much as 1 1/2 or 2 cups may be required for the same cat of a lesser brand like Purina Cat Chow.
Best foods are grainfree, better foods lack the worst grains (corn, wheat) and mystery meats. Bad foods are...bad, to say it politely, but at the very least contains meat as the first ingredient. But the worst foods are awful with grains as the first ingredient. Pick foods from the "Better" or up groupings. The "Bad" and below groupings are for comparison...
good food is not necessarily expensive, and bad food is not necessarily cheap!
Pay attention to the PRICE PER POUND. Price per pound is the unit price and is basically the 'fair' way to compare food. Inexpensive foods have low price per pounds, more expensive food has a higher number.
I include the number of pounds and the cost so that others, if they are curious of my work, can double-check it for themselves. Also, I include it because the weight of a food often influences its unit price (buying in bulk is cheaper).
FORMAT:
Brandname
Pounds for Cost.
Price-per-pound
kcal/cup
Asterick (*) denotes Limited Ingredient food. These are good for pets that have food allergies to specific common ingredients, such as chicken. Pets that do not have food allergies will not benefit any more from a LI diet than they will its equivalent.
ALL FOODS ARE THE DRY, KIBBLE EQUIVALENT
I may include canned foods in the future but for now, dry food is what you get.
I am open for suggestions of foods to add!
The list is quite incomplete, so suggest to me everything you have!
Feel free to debate on what grouping each food belongs. =)