Jade Gears
(?)Community Member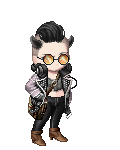 Posted: Thu, 01 Dec 2011 13:31:01 +0000
Alright, towns are ridiculous anymore, right? I'm getting so fed up with seeing topics like I just saw that said, "girls that want to get knocked up" or even as far as, "black man has a c**k". Seriously gaia team? You're telling me you haven't seen this going on? It's been getting progressively worse as the days wear on. I don't think we need to see anything remotely like that.
Remember how you folks had to limit the game room names to the person's username for this very reason? Well, I think it's time to implement something like it, or one or more of our user suggestions!

Our younger members for one, don't need to see it. If gaians need that creepy experience they need to go to a porn site, not use towns. I hate going in there now most days because I don't want to be pestered by horny little people, or people trying to 'get to know me'...allll creepy like.
Please do something about this!
The Gaia Staff should Implement one or more of these Suggestions thus far:
* Up the fee for topic names to around 10,000gold to maybe a max of 100k
* Have a list of pre-set names you can name a town
* Use the person's username instead
* Remove names all together
* Create a permanent name for each town that won't change
* Create a gap in time between which you can change the town's topic
* Adding a limit to how many topics one is able to make at a time. Perhaps a limit of four topics every two hours? Or three topics every three hours
* Integrate a better word filter!
* When you post a town name, it should say who posted the name and we should have an option to report that person for posting that name
* Time limit of the town topic


This is such a good idea I think, that I'm going to quote it:
Lyseria-Pesvita
Some places have a combination that allows you to pick and create various names.
I.e. you can have 3 words in a town name and you have a list like so:
Cozy ------------ Town -------- Anime
Anime ---------- Moon ------- Race
Happy ---------- Hideout ---- Party
Dance ---------- Home ------- Hideout
Party ----------- Party -------- Cove
Fun -------------- Gaia --------- Secret
Tired ------------ Love ---------- Garden
Friends --------- Barton ------- Lifestyle
(Bad examples but you get it)
So someone can put for example "Fun hideout Garden"

etc. That gives us some customization while still keeping ti clean.[/color
Another really good idea!
Saved By Childhood
"(check post on page 13 for the rest of her post!)....
:separate servers for towns. One server would be the current system, in which those persons who chose to engage in such behavior may be allowed to do so (perhaps with just a slightest bit more T.o.S. enforcement: while sexually explicit topics should be banned, talking about sex in general is not necessarily a moral or ethnic wrong in and of itself). Another server would be a server where topics would be automatically be given the username of the creator, as in with the rest of Gaia. Perhaps there could even be a Heaven-type server only available for those who prove themselves to be of a certain caliber (as with the Heaven forum).
An IP ban, from what I understand, IS NOT THE SOLUTION and will only harm people in the long run!
And a problem this wonderful miss has pointed out I thought should be included in this:
Rya Dracosin
The problem with usernames being used, is someone could make a username or change their user name to "lol teens wanting sex" or something stupid like that. They could just have a mule have the name of the room they want.
Site mod recognition: 5/8/12