angelababy107
(?)Community Member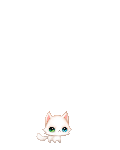 Posted: Tue, 20 Sep 2011 19:18:54 +0000
Note from Panagrammic: it's unlikely we will add a new base, but take this as a reference vote for more torso items that give cleavage.
I propose that we give girl avis breasts!
Please help all Female Gaians by giving us breasts!
And not by just equipping an item that has the breasts in it.
This Idea was originally thought up by C 0 0 K I E M O N S T ER, and I support her in it! emotion_bigheart
**EDIT: Due to people misunderstanding Imma post the Original Petition link in here. emotion_bigheart
After some thought I think that guys who want them should be able to get them too! wink
Be it through tattoo or potion! Just give us cleavage! Give us the option to have Boobs!

Also some users want to be flat chested, so for the ones who want to be flat chested, to take away Boobs!
And to be fair for men (or women cos-playing as them) as well! ninja
Please give us some better abs as too!!


Look another old thread wanting cleavage as well!!!
**We need 5000 cookies to have our proposal Evaluated**

Got a banner made!
Props to SweetieMemoirs for making it in such a short amount of time!

Use it in your siggies:
[url=http://www.gaiaonline.com/forum/spring-cleaning-2011/proposal-cleavage-for-avis/t.74850101/][img]http://i765.photobucket.com/albums/xx297/SweetieMemoirs/Orders/angelababy107-1.png[/img][/url]
Here's the mock banner I made as well:
[url=http://www.gaiaonline.com/forum/spring-cleaning-2011/proposal-cleavage-for-avis/t.74850101/][IMG]http://i593.photobucket.com/albums/tt11/angelababy107/herbreasts-1.jpg[/IMG][url]
A new button!
Curtesy of Dark-Velvet-Revolver!
[url=http://www.gaiaonline.com/forum/spring-cleaning-2011/proposal-cleavage-for-avis/t.74850101/][img]http://i614.photobucket.com/albums/tt228/Labyrinth1/SAD Sprites/petitionbutton.png[/img][/url]
Another Banner made by SweetieMemoirs!
[url=http://www.gaiaonline.com/forum/spring-cleaning-2011/proposal-cleavage-for-avis/t.74850101//][img]http://i765.photobucket.com/albums/xx297/SweetieMemoirs/Orders/angelababy107-1-1.png[/img][/url]
Novama
Gaia let's us customize a number of things about the avi's body from the dressing room. I say if we want to get bigger boobs, then we should since it's an obvious feature of the body and no different from getting pointy ears or purple eyes.
Crystel Dreams
how about a slidy bar*like on the sides of pages that let you chang there size? huge to flat.
Sephirina
I love the idea of being able to choose your bust size, I mean as I see it your avi is like an exstention of yourself. Why not have your own size chest, after all not all females are A cup or B cup for example I am a 38 D soooo... as you can kinda guess my avi doesn't really represent me too well lol
-Candii_Sweet-
Maybe a button like.... under the pose button can determine how big the breasts are.
This would make cosplays with big breasts/Flat-chested/FeminineMale More Viable.
-Gives cookie-
Kuran Akatsuki
Imaybe have some kind of slider for increasing and decreasing size of breasts? And perhaps have the same thing for men except less muscular?
Amber Dreams
Willful Muse
I understand what you mean, a potion that changes the shading on the breasts to make them look bigger, without changing the shape of the default base, also the potion would come in all the tones for the avis.
YES!! lol exactly.. it wouldnt be a real item like a OMG ..
you could make potions or just poses like the Sexy Toned Body that you could add and remove.
Like vamp potion, skin tone potion.. or eyes and hair if they want to do a "body shop/plastic surgery" type thing..
they would ust have to add a new tab to Salon Durem
or if they go the potion way just add them to Skin Tyte
ox Grell xo
I think gaia should give people the option to form their own bodies.
For example, there could be a sliding bar or something in your Avatar dress up room.
This sliding bar could change the weight, breast, body (Guy avi's have a bigger built then girls).
however their would be a limit to how big or small everything get's and of course if people wanted bigger breast then they would still have the standard gray strap covering them at first until they equip an item that shows SOME skin. (like Anrula's rose items..)
But I would like to have my Avi with bigger breast instead of buy expensive item's from the MP just too have them =P
xXLunaria_EclipseXx
Everyone saying that there are items that give you bigger boobs and cleavage...
What if we don't want to spend that kind of gold on those items just for the boobs??
Wing Ding is too exaggerated...they look like big balloons...those aren't natural..
some of the other items are okay...but what if you don't want to wear that top to get those boobs?
If anything..make a "invisible bra" that you can buy in your avi's skin tone, that "enhances" your boob size.
As for guys, yeah..if they want more junk downstairs..give it to em! I mean, not overly excessive...but...Give Gaia some kind of anatomical correctness.
IRL dolls are starting to get more and more anatomically correct, so why can't virtual ones?
Kaiija
Ignoring it won't stop the problem though. And if you don't want bigger breasts for your avi there would still be the default option to have the regular sized breasts. I wish that we could make it so you could have smaller breasts, too, but that would require more work since it's hard to force perspective on that.
And yeah, there are lots of stupid girls out there who wants big boobs for their avi to impress stupid boys, but I feel like those people rarely stay on the site long. For people who want it just to convey an image for their avatar the feature should be allowed. I also endorse more/less muscles for men. I think it should be equal, and that might be easier to fool people into visually.
I know for one I would like my avatar to be able to have large breasts every now and then to convey the outfit I have on better. Also, a lot of people cosplay their avi's so this could come in handy for that.
And honestly there is a ton of rampant sexualization with Gaia items anyway, having the option to make boobs appear larger wouldn't necessarily tip the scales.
UnwellAngel
I think it needs to be said ..... [that] the "difficulty" issue that most people seem to bring up in opposition to this proposal. It does not have to be that difficult. It can simply be something like a tattoo that offers the look of cleavage and bigger boobs (accomplished through shading). This would not mean that all of the tops would have to be edited to fit the new enhancements. This would also mean that it's 100% OPTIONAL. The tattoo idea, in my opinion, is actually an easy fix for this proposal and would not need much work elsewhere. There could be different colors to fit along with all of the bases, so I don't really see the issue people have with it.

Also, I think it should be noted that this is not nearly as outrageous or scandalous as some items that are already out (Alruna's rose, Fondue, anyone?).
Opera Phantom_95
I agree.

This is a very easy thing to fix. Make a potion that gives you boobs like the skin from Alruna's Rose, or boobs like the Dark Elf skins from Skin Tyte. These are bigger boobs AND they fit underneath the shirts and dresses already existing.

For people saying, "Use the items that already have big boobs!", those items are either
A) Very expensive
B) Are unrealistically huge (Like Wingding)
C) Are a shirt or dress and can't be used with other items.
D) Any combination of the above.
A simple way to correct these problems would be to do what I and many other Gaians have suggested: Create a potion that uses the Alruna's Rose skin or the Dark Elf skin as a base, and colour it to match the existing normal skin tones. Quick, easy, and gives user what they want. It could cost anywhere from 1k to 10k, and be available in Skin Tyte. This would, in my opinion, be a nice compromise, and, from my limited understanding, not require any revision of the existing clothing items.
dragon_1212xp
Now that I've read this OP it baffles me as to why Gaia has not released at least some type of top in the gold shops that allows for larger breasts? I honestly don't believe editing something like the Speedies bikini tops would be THAT difficult to allow a fuller figure. Or heck, why not just release lingerie (since there's already plenty) in flesh colors that allow different cup sizes? I would not be shocked nor horrified to find something like this in Gambino Outfitters or the perhaps more fitting Ruby's Rack.

Gaia could even go as far as to release a rapid EI (because you love your cash shop @_@) that evolves to make larger cups sizes using flesh colors for a bra. Of course I would hope this would be simple, use base colors and make a really cheap item, something even cheaper then the Catastrophe! item. At least something cheaper then WingDings that would also offer more variety. The idea is, this shouldn't be hard at all because you already have PLENTY of items and options open to you to allow this idea.

Also, If THIS is offensive, then how come I can own (and do, right now) Fondue the Chocolate Bunny, A la Fondue, and the friggin Fondue SDPlus and not be considered offensive? Not to mention I'm allowed to have things on my wishlist like Alruna's Rose, Secret Retreat and Lusty Scoundrel?

Anyway, you have my cookies. heart
Narihde
I made these myself, they can just go under tops^^ white braXD
EDIT:
Here's a link to ALL the items that either make the appearance of large boobs or give you a larger size