Waverlily Hime
(?)Community Member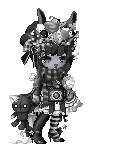 Posted: Mon, 10 Dec 2012 22:48:40 +0000
I am no longer a very active member of Gaia due to the changes in Rally/VH and the loss of an IM system.
The friends that kept me coming back online have gone elsewhere.
Because of this I log on infrequently.
This petition is NOT defunct.
I will continue to update this thread, but only now and then.
I also cannot be counted on to have recent information on Gaias plans for Rally/VH.
Thank you
11/8/13
This thread was last updated on: 1/14/14
Petition
This petition is not to revert back to the old rally/hollywood, but, to alter the new version.
- Please make it possible to pick servers and/or rooms for new rally and hollywood. This includes the option of creating a personal room.
--Reason: You can meet up with friends instead of being thrown into a random room. Less people in a room reduces lag. Edit: FORGOT TO LIST A VERY IMPORTANT REASON;
PRIVACY
. As rally is now, there is no privacy because every layer is so crowded. That makes it hard to talk to people and read the chat log. Previously, making your own room provided a level or privacy that I and others were okay with. I enjoy a few random people but, not hoards of them.
- Please make it easier to move.
--As the space is now, I get stuck on a lot of things, even people. If there's a lot of people I end up clicking their heads which, opens up their little profile thing in the bottom right corner.
About Signing
If you want to support this petition you can post saying that you want to sign the petition.
I view every post and then update the signature list.
It is important that you specifically say you want to sign or are signing or, for fairness/TOS's sake, I cannot put you on the list.
I am mentioning this because people have posted just saying that they agree with what I am saying but, it makes me wonder if they wanted to sign. I cannot put a person on the list with only that information. Thank you~
Personal Complaint
I don't usually post topics
That is because rally was my home.
Since I joined in 2008 rally has been the only place my friends and I have hung out in.
I am deeply upset. I don't feel that I can express through writing exactly how upsetting this is for me.
The main reason I looked forward to my daily time on Gaia was so that I could put my room up in rally, invite my friends, and sit and chat for hours.
And, we didn't leave it.
Sure, we tried zOMG but, when that got boring, we went back to comfortable rally.
The rally before the update did not lag, was easily navigated, had the option of personal rooms, and had very few glitches. Everything ran smoothly.
Christmas on Gaia won't be the same for us this year.
I try to be reasonable with Gaia. I really do. I understand Gaia wants to grow and that growth involves change. But, this really hurts me. I am trying to make a reasonable petition. I think these requests are fair. Please make these changes. Or, something similar to them.
Ask the Admin Hope!
Some kind petitioners have been keeping me updated of ATA Q&A that they have posted.
I'll make a list so you can see that there are plans to answer our petition~
1.
thread
<-- The post is down the page. Look for codemonkey37179's post.
2.
It is very good to hear that a member of Gaia Staff genuinely wants to see rooms back in rally!
emotion_kirakira
3. http://www.gaiaonline.com/forum/ask-the-admin-archives/ask-the-admin-05-13-2013/t.85922103_571/ <-- Xya's conversation near the bottom of this page also gives some helpful information about Raly/VH
On a side note!
http://www.gaiaonline.com/forum/ask-the-admin-archives/ask-the-admin-05-13-2013/t.85922103_571/ <-- Scroll and look for Siskataya's response to my question.
It looks like we will for sure be getting our own Instant Messaging system! YAYYYY