Scobre
(?)Community Member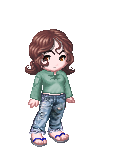 Posted: Mon, 24 Sep 2012 08:57:47 +0000
*485 signatures and counting. Thank you so much everyone. Also to make this clear, petition is for the future fate of zOMG!, not the present. Many bug and glitch fixes still need to be fixed first. Please type I sign somewhere in your post, otherwise I can't count your post. This will be the first promoted post in petitions. smile *
I don't know what is in store for zOMG!'s future and with JK, Pan, and a few other developers gone that could work on the game I'm even losing hope myself for it's future. But at least achievements are in the works, so petition hasn't been at a total lost. Hopefully site integration and the z!F help stickies could be possible too.
Here is the latest news regarding zOMG! as of March 9th, 2013:
zOMG! Status Update
This petition is for all the Gaians who would like zOMG! to no longer be in maintenance mode and to be worked on again. I understand with my education in accounting that the game can be financially draining at times, but compared to other MMO games, zOMG! has hardly even been at par with how competition handles their MMOs. In general the games at Gaia haven't even been at par with competition either. Since Gaia is a fairly small and young company I think the following suggestions would be reasonable:
1 )
2-4 developers working on the game.
A lot was accomplished for zOMG! with only 4 devs working on DMS. It would also be good if one of the developers led the team, so things could be accomplished in an organized and timely manner.
2 )
More cash shop items.
Compared to other free mmo games, zOMG! has always been lacking in this, so of course it won't be as profitable if there aren't cool items for players to buy for the game they enjoy. Other games have mounts, armor, swords, and other powerup boost that can enhance their game experience.
3 ) *Edited*
New map area or instance update every 1-2 years.
Might be impossible feat for Gaia to handle but competition does do updates faster than but are larger companies too. Is it possible for Gaia to compete against the big boys I wonder or will more Gaians leave for those?
4 )
More site integration.
It's tiring hearing from other Gaians that they have never even heard of zOMG! before or that they don't know what it is because game is almost treated as separate from the rest of the site.
5 )
Sticky in z!F about FAQ regarding gameplay.
Most other sites have an introduction thread of how to start off in a game, so I think it would be very helpful if new players had a source of how to use rings, what type of rings there are, and what each bar in the game represents. It was very confusing since I started with the current tutorial that didn't hardly gave me an instruction on how to play. Learned majority of gameplay from my brother. For example the other mmo game I play called AIKA has this:
Beginner's Guide
6 ) Achievement Ideas as suggested by fire monkey95:
Add Badges to the Achievement Page
and suggested by Tarot Rune:
Do away with the badges entirely, and convert them to achievements
7 ) Probably most important step to even have the slightest chance of helping the game is
Helping New Players
. zOMG! as much as people would like is not a PvP game, so we all have to stop acting like it is. Some quests are impossible or time consuming without a crew of six. So we have to work as a crew to get something done and we need to work as a community to help this game out. Get more people to play zOMG!, help those new players out, and expand your cliques so you get a chance to meet new players. There are lots of diamond players out there that are willing to listen and learn despite their level, total charge level, how many times they have beaten or not beaten an instance or how much pixel junk they can cram onto their avis.
8 ) Since you can get to towns from zOMG!,
tie a transportation route from towns to zOMG!
so that zOMG! is connected to Virtual Hollywood, Rallies, and Towns too.
9) Challenge to Gaia HQ since they are going the whole cash route:
Make zOMG! earn back its start up costs.
It's been around five years, so you might as well sell pricey avatar items for it too while you guys are at it. I want zOMG! themed clothing.
stare
Ok I think that is enough suggestions for now. Hopefully more new players will come into the game, so please <3 and tell Gaians in the Welcome to Gaia forum to join zOMG!
Here is the signature list so please post after you vote if your support this petition and I will update as posted. Please note, only use one account for this and using your main account is preferred:

Silk Kanishk
xTMR
Rabid-Turtle
Lina7Inverse
NekochanXIII
The_Fluuff
beckygrendel
Satellite O Love
Samurai XIII
xShoco
KaryuunoSamurai
White Exile
lK Y O lK U N
Vahlok
Raishun
Spotless-_-sunshine
lewwego
Alarunei
Signomi
Miyaka Nekos
Gemenice
Ie Batman
xXMissPetraXx
Dia dhuit
McJrizzy
McGiggIes
BlueyNova
AirborneBlitz
Zzyli
Proletariat Porno
Easley Lighthalzen
Forevercharmed
Zealand_Aquarius
Bamziro
Fukii
Qaliinuyasha
Mazelle
-I-Chezas_Grace-I-
Teddies Do NOT Hug Back
SakuraSyaoran
fire monkey95
I am Darpie
PyroTak
BabyAngelBear
Owlie
Dittles de-faerie
wreaks_havoc
I Alexaxa I
Lilacia
xRicey
Jasconius
Xx_Nikkii_xX
Sealandic Prince
Tannsi
ll Zerlinda ll
blammingsunfire
playisme
sIide it in
berserk0
Nora or something
Poyudi Hytori
fabreezemagick
Naljubuites
Zurch
pandexX
Cyrus Lurch
haruhaneko
dee ban
-Minaki-Shiyoki-Sisters-
HaruhimeLayla
BlueO2
Arissali
Kitty En Ta-Spinus
Jay Flores
S h u y i B r e a d
Advent Children Complete
Hatchi-san
VSC_Heartz
Angelic_Femboy
Koyado
savvycrazy
I Faiji I
Biscuits Are Great
lilypadlavendar
Monster-Kun
Ritchue
Caffeinated Moosan
indispensable
Tarot Rune
IxOsumare
Jenji-bean
ashleywa
Uesugi Rawr
NekoiNemo
Slice of Mytz
Darkside Ash
Cie Corpse
Malific Storm Shadow
kimo hamoshi
lRemilial
Archaic Tragedy
RevvRaptor
Horny Mushrooms
Contact x
III Ai III
ezaire
Ivan Russ
Artielle
Akuyi
Earthswordsman
Michaelsms
Ryoka Saphron
RafiCat
TercesX
Fujiwa Enoki
Ava264
pleasemarrymejane
Meru_Winglyx
sammies843
Orpheus Elysium
spidermonker
Payton Pax
xchocoxcookiezx
KingdomsPrincess
Ren Orenji Doragon
xVanessax_8D
HaNeul2
- - Synxified
XxPrincess_NanaXx
Digitalgod17
CIickMe
abonai
iPhoque
Wazamono
Ultra Potion
Yureineko
Rai_Kenji_Iri
Light-x-Shadow
Kandi-coated Misery
Shannon-Jeva
Isabella Montoya Chiquete
XxSynysterSmilexX
_KillercoasteR_
ShatteredSoulOnFire
I Suki I
x-Wretched Egg-x
simple aster
Miko Tadita
purplewiz
Hinari Higuchi
Summer Memory
asedc
Sir Wuffleton
The 15th Doctor
Queen of Eire
ll Strawberry Condoms ll
Smurf village
Homofy
SweetNiar
Riixke
iCoolDoll
Pure XTC
Mandeh Candeh
cassildasdragon
Umi Tsuki Shiro
x-Wickid-x
-Ignosce et Obliviscere-
pj444
La Skullette
It Was Consensual
Mattizilla
Predivna
siEp Evolution
Master Drakontis
Ice-luffles-Sefy
moranokii
The Phantom of the 0pera
Anelia Solrane
My Styles Of Poetry
Wolf McWolferson
twilightreaperX
Nymph of Spring
Floyd The Hobo
ryry Kenny_McCormick ryry
Making the sky
tifni
Robotic Chibi-tan
Gubblegum
ynotS
Pirate Captain Sushi
Rena Lyn
R0CKKK
Aryvane
chiling99
purplexeyed
LoveCharmedRose
rurouniseishi
Blooming Shadow
Harajunkie
Mavdoc
Tjudgmentday8
BF-dragontshd-40
Ghost in the Clouds
Ikiya
-The_Beast-of_Madness-
Dusks wolf
Dj_Rave-tec
Vaemethius
ACER1
Dandeliondart
Robotic Tickles
gowie2
Magic_Loveliness
The Apples
[NightWolf]
Anjoulie
Piggyback-Chan
Kuragehime
II O R L A N D O II
Bearman George
RoseThorn EVO
Lakku
Mermaids and Cats
Daffodil the Destroyer
xXAzarielXx
TurtleMaster24
~Black Petals~
Paloc2
Tayeko
Peroxide Swing
Haiiro-haru
iSlippy
Zyous
Yamizawa
John Columbo
Besulalea
-I-Zeo-I-
Carnage Kuchiki2390
Inspirae Hearts
TwilightHaseoDeath
AUSPi
LivingDeadYume
Dancehall Hysteria
AllixLokii
baby_kitty_258
Smokemeout
Leiko Aneko
angel_dragon_1313
Maralains
just lyia
Lady Targaryen
Dekite
Sinwar
FIute
pyrrhandork
Captain KyuKyu
LucidBubbles
OhhAngelCakes
Suuruha
kujinshi
Ash_Trigar
Sacral Cecity
orange frosting
Michael Hikari
Mastermind_BTG
christiaan258
Nevv Jersey
CookiehoIic
Lord Macaron
BloodyTears7326
You Eat Like A Bird
Princess Amna
The Shattered Silence
GuinAoiichi
hahacaseyx_
November Days
demonduck
xX iBeShiro
Phima
Morning Gaze
Sambray
Puddle-of-Snapple
HolyShizzItsPancake
icemegx77
Nikko Roseus
Octopi Alibi
K A N A D U C H I
OMFG Shushu
nextjune
Cloud Strife - Legacy
Captain Froggie Nipples
Lunis Lacrimosa
xxlonelyvampirexx
Blue_Devil_Fire
Ms Fortunes
ULQUlORRA
Monarch of Spades
heavens tifa lockheart
Gay Crayon
GuinAoiichi
Prince Maikeru
Uesugi Ankit
Khrate
VSC_Heartz
missmadnessx3
Runa Wolf-Runner
Piscaries
LabTech Kestin
Ayame-Yuura
Mekkiro
Zir0x01
EmeraldxTurtle
Shadow_Sinclaire
lAssassinatioNl
BasketBunny
Zoleee
_Faery_Navi_
Chrysoberryl
Shinigami_Emi
Dreamer of Perfection
Yhukirei
strapping young Iad
TaisiaTuaMagia
Fosters Quartermaine
Fluffeh Whip
Pan Twardowski
xoAniLuv
l Sailor Centaurus l
BlueRoseLeaf
a wolf in the rain
Faithful Lily
honey carousel
Celibalra
lifes poison
tripping on trees
Whispering Embers
ordure
Nahella
Darkened Fay
.~.Lady_Aji.~.
jk desu
Spyder Cyder
lucky_elf
Pandy Quin
Keichoro
S-n-i-i-p-e-r
pas d-amour
MingSao
flirtychic29
Crooked Scissors
Treya_Barton
Vallette
xxxxLalaxxxx
Emma Iveli
Beachsand
Yutora
Tima-chan
She-who-loves-hyphens
Yulania
rebe-chan
Volcanic DeathEater
Crabby Karkitty
ll teddybear II
Little Miss Fortune
A n e e s a n
Pitch The Nightmare King
Submissive Virgin
PsychoBottle
rebe-chan
Pixel Pockets
mist777
Marinda H
Meadowcake
KatVonSat
Sapphierra
Stephanie Sparklethorn
Faps Furiously
CumbrianRedFox
RainHaleme1
Xx-Lunas Eclipse-xX
The Beautiful Lurai
Misteltein
PandaPastels
Rainbow Filled Nights
Deliciously S w e e t
xX-FRoZeN_PRiNCeSS-Xx
Akiba Kirihana
kaendee
xX iBeCookehz
FragileHeart19
indispensable
Zomunity
zoje 1
Aseres
Kail_Thander
Airo Rokkuhauto
Ryo_Moto
Tavze
xiAthenax
k33lhauled
Fatal Whale
Imaginary Curve
Clear Rainx-
Starshine
SnatchNapkin
Mary Williame Taranee
Little Coppelia
lts Legit
azphyxxxiate
Akodia
Hybridjoe
COVETED DESIRES
Apo-chan
Lady Twilight Rahl
You Are My Kryptonite
o-HANAKO-o
myevilclone2112
Pistol Annie
syakaori
Unresponsive Robo
jessi_lld
Bonny Lass Minty
Fanciulla
nefret2011
SpiritImmortal
Carpetalla
Minami~kage
Castle Town
Cirqve
BritThePanda
IIIVladdieIII
Naxacid
Maymay Lost the Game
DoIphins
moth widow
Ro-zu Kurai
wtfrenchtoast
Contest and Guild
emeeee
Sarah_redha
Annelliese
wonton_slayer
Alice is Madness
Be a Mochi Bear
Pandelic DJ
iPlayWithKaka
Lagorama
Akasha Heartilly
xoAniLuv
PikaChewwz
cnoisy
Klaux_Work
Ichigo84
I AM X3 SUR3NO
Mitsuki Mikazuki
piyaes
Shibu Mizaku
kitsune foxfire
Hinakura Hyuharu
Cinibunny
Grace Gubreez
Leryrin
b u n n y - l i o r e
Madame Superfluous
KillerWithSwag
x3rubiachica3x
Sparx_the_fairy_princess
DigitalEscape
Sparx_the_fairy_princess
II Shroomie II
The Almighty Panda
kushusky
Mimaku
Crescelius
Pandora`
Beans Love Macaroons
Benny-Dragonheart
WhisperInMyGhost
Eurippe
lilgemangel
Trickster Francis
Whispers of Delusion
Happillee
neguru
whalewatcher