Scobre
(?)Community Member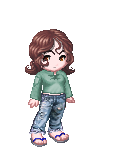 Posted: Mon, 24 Sep 2012 08:57:47 +0000
*908 signatures and counting. Thank you so much everyone for supporting the game. Unfortunately Gaia decided to shut down the game as shown here: zOMG! closure I will not be continuing the petition and plan on taking my leave from Gaia as well. I'll be on Aura Kingdom, so everyone is welcome to check that game out if they want. I might stop by Mavdoc's dev meats, other than that, zOMG! was only reason I joined this site.
Anyways, everyone is invited to the Farewell to zOMG! dev meat tomorrow and details are in this thread: zOMG!aians Unite*
Visual and signature provided by Sebikaku.
Signature:
Thread Image:
*Update! Petition made it to an online magazine here on page 45: Revolution Gaia Issue 1*
I don't know what is in store for zOMG!'s future and with JK, Pan, swarf and a few other developers gone that could have worked on the game I'm even losing hope myself for it's future. But at least achievements are in the works, so petition hasn't been at a total lost. Hopefully site integration and the z!F help stickies could be possible too.
Here is the latest news regarding zOMG! as of March 9th, 2013:
zOMG! Status Update
June 16, 2014:
zOMG! going down temporarily for Maintenance
This petition is for all the Gaians who would like zOMG! to no longer be in maintenance mode and to be worked on again. I understand with my education in accounting that the game can be financially draining at times, but compared to other MMO games, zOMG! has hardly even been at par with how competition handles their MMOs. In general the games at Gaia haven't even been at par with competition either. Since Gaia is a fairly small and young company I think the following suggestions would be reasonable:
1.
Add Mavdoc's Graveyard Pier to zOMG!
It's pretty much done and Gaia could profit off of it if they want by selling similar tickets like DMS. It just needs to be put into zOMG!, so hiring a dev on contract such as swarf wouldn't take too long to do.
Graveyard Pier
2.
1-2 developers working full time on the game with one contract developer.
A lot was accomplished for zOMG! with only 3 devs working on DMS. It would also be good if one of the developers led the team, so things could be accomplished in an organized and timely manner.
3.
More cash shop items.
Compared to other free mmo games, zOMG! has always been lacking in this, so of course it won't be as profitable if there aren't cool items for players to buy for the game they enjoy. Other games have mounts, armor, swords, and other power-up boost that can enhance their game experience. I think zOMG! clothing could be implemented into Back Alley Bargains and only require a contract developer to fix and update the cash shop in game. More zOMG! cash shop rings as well as the return of integrity, fortune's favor, sweetheart, and sugarrush rings would be nice as well. Cash shop needs fixing anyway, so would be nice to have it fixed while adding more items into Back Alley Bargains. New Petition now regarding zOMG! Rings:
Petition to Add zOMG! Rings to Cash Shop
4. *Edited*
New map area or instance update every 1-2 years.
Might be impossible feat for Gaia to handle but competition does do updates faster than Gaia but they are also larger companies too. Is it possible for Gaia to compete against the big boys I wonder or will more Gaians leave for more updated sites? Places like Durem and Aekea would be nice and finishing some areas like the DMS quest description and having Buccaneer Boardwalk fully completed as promised.
5.
More site integration.
It's tiring hearing from other Gaians that they have never even heard of zOMG! before or that they don't know what it is because game is almost treated as separate from the rest of the site.
6.
Sticky in z!F about FAQ regarding gameplay.
Most other sites have an introduction thread of how to start off in a game, so I think it would be very helpful if new players had a source of how to use rings, what type of rings there are, and what each bar in the game represents. It was very confusing since I started with the current tutorial that didn't hardly gave me an instruction on how to play. Learned majority of gameplay from my brother. For example the other mmo game I play called AIKA has this:
Beginner's Guide
Sticky could be written by the community and inputted by a Gaia staff member.
7. Achievement Ideas as suggested by fire monkey95:
Add Badges to the Achievement Page
and suggested by Tarot Rune:
Do away with the badges entirely, and convert them to achievements
8. Probably most important step to even have the slightest chance of helping the game is
Helping New Players
. zOMG! as much as people would like is not a PvP game, so we all have to stop acting like it is. Some quests are impossible or time consuming without a crew of six. So we have to work as a crew to get something done and we need to work as a community to help this game out. Gaians need to get more people to play zOMG!, help those new players out, and expand your cliques so you get a chance to meet new players. There are lots of diamond players out there that are willing to listen and learn despite their level, total charge level, how many times they have beaten or not beaten an instance or how much pixel junk they can cram onto their avis.
9. Since you can get to towns from zOMG!,
tie a transportation route from towns to zOMG!
so that zOMG! is connected to Virtual Hollywood, Rallies, and Towns flash spaces.
10. Challenge to Gaia HQ since they are going the whole cash route:
Make zOMG! earn back its start up costs.
It's been around six years, so you might as well sell pricey avatar items for it too while you guys are at it. I want zOMG! themed clothing.
stare
Ok I think that is enough suggestions for now. Hopefully more new players will come into the game, so please <3 and tell Gaians in the Welcome to Gaia forum to join zOMG!
Spoiler of swarf's quote:
swarf
I most definitely add my support to this petition.

A few comments:

1. The pier should be really easy since the assets are all in the same format as zOMG spaces and the scripts/data are set up. It really just needs to be copied to zOMG's config files and a link needs to be added to portal to the pier. I'm happy to walk any dev through the process.

2. 2-4 is certainly more than the game can financially sustain and honestly more than is necessary. The DMS + shadow orb expansion was done with just 2 devs and some of halzy's time by contract. As much as I hate relying on contract time, it's probably most efficient to have just a dev or two full-time and bring in outside help as needed.

3 + 4: Yes and yes!

5: Oh man, this is a sore point for me. We'd been begging for better integration for years. There's a ton of little things that would make a difference:
a) better integration with alchemy
b) switch the zOMG badges to achievements
c) signature integration (show my badge progress, equipped rings, recent server + link, etc)
d) zOMG recipe ingredients dropped in other parts of Gaia (towns, daily chance, etc)
e) Unify the zOMG and site events (zOMG could drop site halloween event items etc)
f) A "Join me in zOMG" link from My Gaia like the "Join me in Forums"

The last one was even implemented on the zOMG server and client. You can format a URL to load the game by joining a specific person (picks their server and puts you in their area if you have permission to access it). The site just needs to create the links.

6: I'd rather just edit the Guides and Resources link to include a beginner's guide. And it would probably need to be community-written since the community are now the experts <3

7: The badge system is just data stored in one format. It should be easy enough to convert it to achievements and switch the badge/quest system to update achievements in the future rather than the old badges.

8: Balance is really tough. For every complaint we got that some content is too hard someone complained that it's too easy. Hopefully there's enough variation that everyone finds content that's the right difficulty for them. Moreover, it's up to the community to coach new players. That's the most successful strategy and doesn't cost HQ any resources.

9 + 10: Yes!

Great list! Thanks, Scobre!

Here is the signature list so please post after you vote if your support this petition and I will update as posted. Please note, only use one account for this and using your main account is preferred:

Felis Hircus
xTMR
Rabid-Turtle
Lina7Inverse
NekochanXIII
The_Fluuff
beckygrendel
Satellite O Love
Samurai XIII
xShoco
KaryuunoSamurai
White Exile
lK Y O lK U N
Vahlok
Raishun
Spotless-_-sunshine
lewwego
Alarunei
Signomi
Miyaka Nekos
Gemenice
Ie Batman
xXMissPetraXx
Dia dhuit
McJrizzy
McGiggIes
BlueyNova
AirborneBlitz
Zzyli
Proletariat Porno
Easley Lighthalzen
Forevercharmed
Zealand_Aquarius
Bamziro
Fukii
Qaliinuyasha
Mazelle
-I-Chezas_Grace-I-
Teddies Do NOT Hug Back
SakuraSyaoran
fire monkey95
I am Darpie
PyroTak
BabyAngelBear
Owlie
Dittles de-faerie
wreaks_havoc
I Alexa I
Lilacia
xRicey
Jasconius
Xx_Nikkii_xX
Sealandic Prince
Tannsi
ll Zerlinda ll
blammingsunfire
playisme
sIide it in
berserk0
Nora or something
Poyudi Hytori
fabreezemagick
Naljubuites
Zurch
pandexX
Cyrus Lurch
haruhaneko
dee ban
-Minaki-Shiyoki-Sisters-
Kunopegos
BlueO2
Arissali
Kitty En Ta-Spinus
Jay Flores
S h u y i B r e a d
Advent Children Complete
Hatchi-san
VSC_Heartz
Angelic_Femboy
Koyado
savvycrazy
I Faiji I
Biscuits Are Great
lilypadlavendar
Monster-Kun
Ritchue
Caffeinated Moosan
indispensable
Tarot Rune
IxOsumare
Jenji-bean
ashleywa
Uesugi Rawr
NekoiNemo
Slice of Mytz
Darkside Ash
Cie Corpse
Malific Storm Shadow
kimo hamoshi
lRemilial
Archaic Tragedy
RevvRaptor
Horny Mushrooms
Contact x
III Ai III
ezaire
Ivan Russ
Artielle
Akuyi
Earthswordsman
Michaelsms
Ryoka Saphron
RafiCat
TercesX
Fujiwa Enoki
Ava264
pleasemarrymejane
Meru_Winglyx
sammies843
Orpheus Elysium
spidermonker
Payton Pax
xchocoxcookiezx
KingdomsPrincess
Ren Orenji Doragon
xVanessax_8D
HaNeul2
- - Synxified
XxPrincess_NanaXx
Digitalgod17
CIickMe
abonai
iPhoque
Wazamono
Ultra Potion
Yureineko
Rai_Kenji_Iri
Light-x-Shadow
Kandi-coated Misery
Shannon-Jeva
Isabella Montoya Chiquete
XxSynysterSmilexX
_KillercoasteR_
ShatteredSoulOnFire
I Suki I
x-Wretched Egg-x
simple aster
Miko Tadita
purplewiz
Hinari Higuchi
Summer Memory
asedc
Sir Wuffleton
The 15th Doctor
Queen of Eire
ll Strawberry Condoms ll
Smurf village
Homofy
SweetNiar
Riixke
iCoolDoll
Pure XTC
Mandeh Candeh
cassildasdragon
Umi Tsuki Shiro
x-Wickid-x
-Ignosce et Obliviscere-
pj444
La Skullette
It Was Consensual
Mattizilla
Predivna
siEp Evolution
Master Drakontis
Ice-luffles-Sefy
moranokii
The Phantom of the 0pera
Anelia Solrane
My Styles Of Poetry
Wolf McWolferson
twilightreaperX
Nymph of Spring
Floyd The Hobo
ryry Kenny_McCormick ryry
Making the sky
tifni
Robotic Chibi-tan
Gubblegum
ynotS
Pirate Captain Sushi
Rena Lyn
R0CKKK
Aryvane
chiling99
purplexeyed
LoveCharmedRose
rurouniseishi
Blooming Shadow
Harajunkie


Mavdoc


Tjudgmentday8
BF-dragontshd-40
Ghost in the Clouds
Ikiya
-The_Beast-of_Madness-
Dusks wolf
Dj_Rave-tec
Vaemethius
ACER1
Dandeliondart
Robotic Tickles
gowie2
Magic_Loveliness
The Apples
[NightWolf]
Anjoulie
Piggyback-Chan
Kuragehime
II O R L A N D O II
Bearman George
RoseThorn EVO
Lakku
Mermaids and Cats
Daffodil the Destroyer
xXAzarielXx
TurtleMaster24
~Black Petals~
Paloc2
Tayeko
Peroxide Swing
Haiiro-haru
iSlippy
Zyous
Yamizawa
John Columbo
Besulalea
-I-Zeo-I-
Carnage Kuchiki2390
Inspirae Hearts
TwilightHaseoDeath
AUSPi
LivingDeadYume
Dancehall Hysteria
AllixLokii
baby_kitty_258
Smokemeout
Leiko Aneko
angel_dragon_1313
Maralains
just lyia
Lady Targaryen
Dekite
Sinwar
FIute
pyrrhandork
Captain KyuKyu
LucidBubbles
OhhAngelCakes
Suuruha
kujinshi
Ash_Trigar
Sacral Cecity
orange frosting
Michael Hikari
Mastermind_BTG
christiaan258
Nevv Jersey
CookiehoIic
Lord Macaron
BloodyTears7326
You Eat Like A Bird
Princess Amna
The Shattered Silence
GuinAoiichi
hahacaseyx_
November Days
demonduck
xX iBeShiro
Phima
Morning Gaze
Sambray
Puddle-of-Snapple
HolyShizzItsPancake
icemegx77
Nikko Roseus
Octopi Alibi
K A N A D U C H I
OMFG Shushu
nextjune
Cloud Strife - Legacy
Captain Froggie Nipples
Lunis Lacrimosa
xxlonelyvampirexx
Blue_Devil_Fire
Ms Fortunes
ULQUlORRA
Monarch of Spades
heavens tifa lockheart
Gay Crayon
GuinAoiichi
Prince Maikeru
Uesugi Ankit
Khrate
missmadnessx3
Runa Wolf-Runner
Piscaries
LabTech Kestin
Ayame-Yuura
Mekkiro
Zir0x01
EmeraldxTurtle
Shadow_Sinclaire
lAssassinatioNl
BasketBunny
Zoleee
_Faery_Navi_
Chrysoberryl
Shinigami_Emi
Dreamer of Perfection
Yhukirei
strapping young Iad
TaisiaTuaMagia
Fosters Quartermaine
Fluffeh Whip
Pan Twardowski
xoAniLuv
l Sailor Centaurus l
BlueRoseLeaf
a wolf in the rain
Faithful Lily
honey carousel
Celibalra
lifes poison
tripping on trees
Whispering Embers
ordure
Nahella
Darkened Fay
.~.Lady_Aji.~.
jk desu
Spyder Cyder
lucky_elf
Pandy Quin
Keichoro
S-n-i-i-p-e-r
pas d-amour
MingSao
flirtychic29
Crooked Scissors
Treya_Barton
Vallette
xxxxLalaxxxx
Emma Iveli
Beachsand
Yutora
Tima-chan
She-who-loves-hyphens
Yulania
rebe-chan
Volcanic DeathEater
Crabby Karkitty
ll teddybear II
Little Miss Fortune
A n e e s a n
Pitch The Nightmare King
Submissive Virgin
PsychoBottle
Pixel Pockets
mist777
Marinda H
Meadowcake
KatVonSat
Sapphierra
Stephanie Sparklethorn
Faps Furiously
CumbrianRedFox
RainHaleme1
Xx-Lunas Eclipse-xX
The Beautiful Lurai
Misteltein
PandaPastels
Rainbow Filled Nights
Deliciously S w e e t
xX-FRoZeN_PRiNCeSS-Xx
Akiba Kirihana
kaendee
xX iBeCookehz
FragileHeart19
indispensable
Zomunity
zoje 1
Aseres
Kail_Thander
Airo Rokkuhauto
Ryo_Moto
Tavze
xiAthenax
k33lhauled
Fatal Whale
Imaginary Curve
Clear Rainx-
Starshine
SnatchNapkin
Mary Williame Taranee
Little Coppelia
lts Legit
azphyxxxiate
Akodia
Hybridjoe
COVETED DESIRES
Apo-chan
Lady Twilight Rahl
You Are My Kryptonite
o-HANAKO-o
myevilclone2112
Pistol Annie
syakaori
Unresponsive Robo
jessi_lld
Bonny Lass Minty
Fanciulla
nefret2011
SpiritImmortal
Carpetalla
Minami~kage
Castle Town
Cirqve
BritThePanda
IIIVladdieIII
Naxacid
Maymay Lost the Game
DoIphins
moth widow
Ro-zu Kurai
wtfrenchtoast
Contest and Guild
emeeee
Sarah_redha
Annelliese
wonton_slayer
Alice is Madness
Be a Mochi Bear
Pandelic DJ
iPlayWithKaka
Lagorama
Akasha Heartilly
xoAniLuv
PikaChewwz
cnoisy
Klaux_Work
Ichigo84
I AM X3 SUR3NO
Mitsuki Mikazuki
piyaes
Shibu Mizaku
kitsune foxfire
Hinakura Hyuharu
Cinibunny
Grace Gubreez
Leryrin
b u n n y - l i o r e
Madame Superfluous
KillerWithSwag
x3rubiachica3x
Sparx_the_fairy_princess
DigitalEscape
Sparx_the_fairy_princess
II Shroomie II
The Almighty Panda
kushusky
Mimaku
Crescelius
Pandora`
Beans Love Macaroons
Benny-Dragonheart
WhisperInMyGhost
Eurippe
lilgemangel
Trickster Francis
Whispers of Delusion
Happillee
neguru
whalewatcher
PeacemakerGray89
Bozu-kun
II_Scorch-Muffins_II
GoldenDemonWolf
CheshireKtten
Accalia Dreadfang
iiAmTheOcean
flare takochi
Chombi
Dakarov
CLoverCam
Mme Bella
Oo tragic tragedy oO
Hale Attano
Xx-K E Y S-xX
Klashie
Haiiro-haru
Sephira Yamishi
Captain Misuki
ScarletNightengale
Wason Vederx
bblee123
Dat Prussian
ririmu
Zatheres Vi Ravenloss
Frawkward
sarsy
The Soulless Puppet
CBB1112
Yasmen42
Ace of Blue Spades
60Co
Scathefyre
Umioko
ZachIes
Happy Pants Salesman
Wren_Fritsche
Whatt Now
Piink_Ace
AmayaMaya
Cpt Odd
Falcon the Nazi
Oeuf
Kitn Lefure
SilverDeco
Pablitox xD


swarf


Sack of Jew Guts
Izzy VXZ
Vanimiel
Glow Styx
shadow summoner ally
misopasty
JD-metalist
BigJuicySushi
TS Sailor Cronus
PerseusLucifer
ChelsiCraig
DigitalEscape
Cardiac_Duality
mikomu
Ryouna Runa
OhhCookiesX3
Uncommon logic
DracoxisDiamond
Mochii Panda Bear
Dal-da
Bobannan
mcrying
_megidoladyne_
Emo Vampire Panda818
XxKuroba_KaitouxX
Acadine_Star


Javier Cross


Tansyuduri2
bokuohn
Noe Shu
The Forbidden Soul
Charoulotte
Dunyazade
sydnvy
NokoCocoa
Dizziesed
Phoenixious333
xx I met my fate xx
Wimex Seven
Miss Perfection
Creamy Filling
TheMajorNerd15
Sweet Confextion
shsldumby
ZeDocsAssistants
CarumSarene
ZlatoMato
aerocoryn
Israphal
Wolferina Biel
MelonYuri
foxy_chick99_123
iiScarlet
Mister Anonymoose
I Put H8taz On Respir8taz
the only odd one
Aladdin the Street Rat
Tavze v2
Sankew
Sexy Spain
MayaBella19
Follower of Orion
Eedi
Divine Eradication
wagnas
FlowerCape
xynes
SoulRIZer
empty souless shell
Robot-03
Xhn
Akira_lover125
His Kuren
Overie
Jiggly Wiggly Puffs
kenny shunrick
Lil Applegal
Kiarau
Aria_Of_The_Shadows
Charismatic Loyal
Wishful Writer
AriciaB
The Royal Beast
quick_star_blossom
WICKED WNX
Chips and Freedom
tamatown1
voix silencieuse
loltia_zero
Touhru Adachi
ZassyShion
moonlite dreamer
soultaker blank
Niko Reiesu
C h a n y e o 1
Lord Thanades
StephyA
.~.Lady_Aji.~.
Blippeh
Ouran_Blue
jaguarlyra
Akkiarn Revan Kieran
StarIit
Inei Alumei
kuroneko_kitty
Self Induced Insanity
Littlest Paw
DoodleKitKit
Dentiloquent
Darkmgirl
Sanimei
honeypunch461
RosaSharn
Lame Ghost
Xx_Nyanicorn_xX
BeyondBirthday43
luze
ChrisyTopher
Rei Kuroniko
The Mating Call
Bitchboots
Crescent Raven
A Beloved Dream
E P I C R A W R N E Z Z
cute lil Meroko123
Corinn
Some Cow
Duality of Heart
Satine_421
julie_fweefwee
Wizeria
omgIisonfiyah
DipShitDerpy
Unbeatable Tofu
Josepsh2
Sirquo
HerpyDerpMapleSerp
Malocide
Nykromantyk
corporal cutie
M o d e r n i s e
Nira Shan
Sebvonna
Yulen Xoshxius
Lunazurel
Paranormal Reality
Freak Circus
lizg101
Princess Meriah
0_Sylryz_0
25 cent_D A N C E
iymcool
Aerugino
AmiDream
G h o s t m a l l o w
Misty Sunwing
p2age
Murmurlade
Rhythm_of_Silence
Jiggly Wiggly Pufff
Sellesion
Cirnol64
morgieneko
Lokun
Adamarisa
Clockw0rkz
Reika Yuzuhiro
Punktz
Panda_Neko90
Kateh_the_Shifa
LethargicKing
Mr Clocksy
starfire27
chu-chibi-chan
RyanSW_com
Kymber Darkus
Deity00799
onedlover
SmittysBride
sarah gochu
Koneko Tsukino
Pickled Cactus
Strawberry Dinotart
ISuckDick112112
pinkkiko
xXFoxfaceToastXx
Hyperion Kenobi
albonatious
Aria_Of_The_Shadows
car12Aniime
Ailse
kendallofneverland
V Tora Bisu V
divadayna
14Mushrooms
Ms Cinna
kidasdragon
Shaayraana
Zealous Dragonslayer
Prince Bunpwunnie
pretty little time-bomb
Free Epiphany
-belaaaa
Lavendex
cinamorolI
AmuletSoul
Bad Intentions Girl
Schnopps
Tangled Threads
ForestGreen
misshotty123456
Rebel-Lil-Bee
royal_genie
Naked Waffle
leahhloo
ayechoco
Pie
Lady Nyxphorite
ManaManami
Vinsi
tamagotchi babysitter
Lana Backwards
MuffinParadox
Nekinu
xxLuckyLionxx
NyaNyan-Chan
A n q e I i c
H e t a l i a -- M e i
Hana no Kiku
Ghost of karla
drak943
PiZzAEmiNeMz
boat v
Mewkshake
hinatamisari
Insane Giver
ChestiiLaRoux
Vivian Iz The Name
xLipMaex
Fetish Flavor
Chuggur
Shadow_On_Your_Wall
Temariah
Your Personal Person
Dark.Lady.Lemora
MsDark_Heart
Bokor Yukari
TaylerMaybe
emmalunarstar
iAmensu Saje
Artistic Beat
sakura-neko19
Dark Rajiin
YamiOmega
3fingerhug
Mia_Anime
Animegirl2007
tabely
Pure Driven Snow
Chibi Samurai Girl
IHero_Kun
xKatzy24
Folfie
Alb3rto
tsupii
Captain Asshat
Aobear
xFyex
-FoolishBox-
RoboCop HellQueen
star dazl
Delicate Death
Fuji_rain
o Sofia
Mydehu
hello_radness
OnceWasAMystic
Lil VampirePrincess1313
ThisIsInsanity
YourDreamSenpai
Izaura Sali
Dinlos
Exquisite Lace
Sestyn
Hypacia Parthe
vener5
Phoenix353
IntersteIIar
aeolle
plantem
Nordic_Bjork
Saya522
YungTechnique
siren_songg
Mwixh
Darkness devours me
deathservent1
Noctilucent Rain
VeganRodent
Twisted Tina
hellocinations
Aerial Mercino13
Kcomando
supersunshine506
ImPeanut
Blue_Lightning_Panda_15
Mxrrisa
kuya scorp
Cocoaba
Liz o3o
LostInTheDreams
BIesse
yamikurokaze
Marie False Positive
DHVtheWOLF
Unspoken Grace
DarkMidnightsWonder
Qnie
DeiPurple
HugsOnCrack
JetStick
RenegadeShadow5
iamlittlebear
Moonlit Pegasus
Rain Daze
DestructiveDiamond
taejinn
I Pram I
Gekkoki
Resentful Carnage
The Masked Duck
Marianas Web
War Guardian
setsuna_PT
Harlotry Testicles
Sexy Sei
Gemini Valkyrie
Mensen
Chuzuu
DarkAngel9497
Raizil Alpha
Specia1 k
ShinigamiArtist
xXxsephoraxXx
Yang Yue
Marvelous Xero
Lychee Bae
Viette Cintare
Xx Royal Kiss xX
Dreaming_Of_Daybreak
Clock Senpai
ERROR TIME
xXvampire5Xx
dreamnoises
Neko Kimoko
CuriousityBlinded
M r Fire Breathe
95Neko-chan95
Nobukon
The Hentai Senpai
iKyousuke
AntiTexter
PrincessxTeddy
DH_Zelda_Fan
iheart-shikamaru
ThexBrokenxSummoning
sakurawolf14
YuuHeii
Cherryuki
jc739
MissManga1
ArtKills
[Sexy Cookie]
chuoii
Zedokami
Crimson Beats
K i n g X u m o t - XVI
Queen Flowers
jellykans
I Pram I
Gage Puhp
Joyless Deception
Mephaeris
P l N K U
DarkestPappreka
Tristesse_de_Stelluna
krenaes
Kora -ox
[[Pixel.dust.]]
RoboCop HellQueen
Fenix715
Zoni Chan
Kira DL
The Yuffie
Maryatta
JenniferRocketGirl
Furbish Lousewort
Madame Superfluous
Lucien Kun
spam and ham
sub_zero sly
Genki Zeki
GreekGorgon
Luna_Douglas
Symmetrical Shadow
Arialle D Welles
l~Nitemare~l
xChibi Cannibalx
NymphNaji
anime_ginny
Synchrone
Sakura_Cherryblossum_Ro
moonkissedsprite
jahanshah4
lylina_lina
False Demon
LEONES HARTS
RevvRaptor
Knitesky
Cannae
IcetheArtist
Valag
C21H23NO5
Ben thefatcat
Starburst Colors- PH
Monsieur Mon
Il Sakura Il
Berryfarmer
Nekookie
Pandaz OwO
Simply Keira
DJMaximusu
Jenji-bean
Cholera Corruption
Silver Inferos
ParaPossum
Lil lily91
Reloaded Games
Curry Spice
Creepy Cucumber
lhexxiii -PH
Teddy Prowler
Dris Shalee
zoje 1
Morhidia kanibul
Aeriosuo
Mizuiro Makucha
quick_star_blossom
Porn x Chan
Soulbane
quick_star_blossom
hxvrtlxss
Yoinokuchi001
Fallen Croissant
Dracorex Titan
Scarlett Blossom
Bulma_Briefs05
Gothic Rebecca
Lucky Shang
Nurse Michelle
snowie_raven
Lain Julett
Tinn Tinny
Im so Cutesy
Katsaridaphobia
feigning interest
Roseish
Eliza Ichimaru
Soft Winter Snow
pinkkiko
Sepintil_The_Third
Fallen_Angel160
Mey- Rin Mero
CaptainKillbot
RachelWhittany
RaiTheAries
Poetic Owl
OwnedUHard
Hikineko
DjGDA86
Vegan Cupcakes_x
-Young -Wild -And Freee-
J_I_red
Mysteryvampace
Tigerlilynyc
Terror -l-
BloodxAngelxLust
Nurse_Richtofen_115
miroku_the cursed
Beeboo XoXo
Whispertruth
Madame Ariesen
Scribble Scrab
CuteGirlPink14
Armored Interior
anthony9874
Peter White the Rabbit
Dark_Blade9888
NaRu-neko-chan
iiMoonShine
megoboxxx
JavinAzrael


[JK]


Sadistic Taco
LITHIUM_MIST
Ninja Nanny
xarime
cutester
Platonic Purple Panda
StrawberryDetective
Bianchi The Scorpion
carmenbff
MissMisaX
emo999999
Junice X
l Peshent l
Rayen Raiah
Princess Nyaru
sexcakee
o0Merkaba0o
zerodarkmatter
shadowmoon522
TarantuIa
Joyless Deception
witchofpaint
saena430
Cryptocrystalline
NatsumenoKage
Prizzly
Sango-wa-Taijiya
Dizzy the Kitty
Rubeus Emperor
Ina Venellia Frost
Ninja JJ 9
Little Deeluna
Olsu
Crona Kyoki
Aki Mui
Relic of Time
Power of the Ganja
Dorkkus
Wehs
Niomo
Evil Reelando
Marcelio Sanchez II
Nepeta Purr
llPaper Planes
Kyrie1991
Yuunisa
Kittinator
napoleon cake
Sai Kunoichi
MoochiPanda
Kitty Nocturna
Ulrich Revian
Pauli_san
Dracorex Titan
Tanrei Kaname
HauntingDemon
ACER1
DarkSoullessMoonlightX
Hatsu Glory
SinonGGO
Nina Gillespie
My Doll Heart
DarkRelm72TM
emblemh
inu no bakax
speed2616203260fan
inu no bakax
Harpuya
Ginger_Puppy
Nina Gillespie
Zealous Dragonslayer
I am Darpie
Lulu-Vamp
Krystal_Ravens
iMistressAkira
soukchai
Elemental Soulgems
MoonlightAng3l
Kunney
x-xblackened-romancex-x
Snowy Whoregasm
II Kite II
-ultimatekeyXIII-
iDrJeanGrey
Kveyka
Renaissance
Mipsy_Melon
Vercheil
K N 1 F 3
Angel Light 2012
PrismZA
Deliciously S w e e t
Moodcreator
II Dao Chi II
B4LUK4
ultimategamer505
evangelist2010
Lapfox Trax
Mr Nutt se
chrisupi007
Azuki Azusa-chan
SapphireCeciliaStar
Captain_Amaya
rimu_kori
Animefan6-6-06
Panthem
Lunazurel
InfernusNinja
xSnowballs
Ldy Knightress
Shadow Amira
Vickicat
Vivilies
SleeperCellEnigma
La Cosmic
NivoKana
13cuteangels
KLMT48165
Syced
hammyclammy
iwuspl
x_MightNight_x
crystal_angel48
Felide
Decorus Calamaitas
RosieHQ
azur6
WhatGetsYou0ff
soandso2008
Madeoftime
EatMyXbox
_sa5m_00
xxDash-CR-Shinxx
oTrissa
DSDragon star
ImSecretlyAUnicorn
Final_Fantasy_Tifa123
Rawr Emo Panda
Maia Maiestas
Riccieor
HU The Loss
RatchetMedic
oO Puppet Master Oo
synnix_dove
Orityao
Aromora
Erynne
74an3
PEYA SAKANO
sonic3ze
Orityao
Nepirimu
Preceding
Bulletproof Saiyan
lunastasia iv
darkness in the vampire
Dirty Hands
Flusey
Willow-Of-Windy-Hill
Vlenn
Volixia669
Chibiteratsu02
NomNomosaurs
sweetkittycupcake
xX_hamstertears_Xx
__Breezy Beezey__
Legendary Kiyo
Nickita Tina
GrimmBullet
half-d3mon
YamiNozomi
Old Silver Spur
Sparkle Gems
storybrookequeen
black rainbows
xll Blinded Black llx
iMiona
Ai x Luna
XXxRose_CookiesxXX
Jooari
HeIlo Justin
Shin Nakitama
GrimReapingDeath
ARCANlNE
Jelly Slayer
icup2x
PrettyOddScript
Force Choke
Daedricfrog
craftypaladin v2
Emerald Elyon
Eniala
jjcnv21
Black-Wing-Raven14
Flame_Valkyrie
Chandaren
G E N K l S H l
Mistertheshifter
Luxuria Maleficus
ugly haircut
marion22
Somebodys Superhero
Zeroxide
Lucienfer
Kid Kyu
Moocifer625
The Insane Hattress
othinus
Tsuki Amu
Myrielle
pauliana
Raftshivah-PH
Aniezka
NaitochanKitsune
amethyst21392
Thoughtless-Haunting
Ray-dyn
houdinni666
ChaoticVerse
Fades to Shadows
raikez uchiha
Grhoul
EmerTheOne
CrystalyHeart
Fairy22122
l2eita
MacedintheDick
Fire Ako
Bored Thief
MissPiggyYay
Sexy Suigetsu
FinIandia
SealedFate0penDestiny
DarkenBlackHeart
ao12shiro
NinZi1307
Calinstran
Princesstutu444
serena9003
AnimeWhoLock
Adrian Blackbear
iihungaryii
forgotti
Cautionary Tale
kiraimi
OMUNCOLO
Yamamoto Yume


================= Updated till page 102 (will continue to update!) ===============




help bring back zOMG! sign the petition here