Ping of Death
(?)Community Member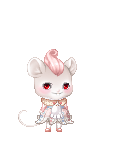 Posted: Tue, 12 Jan 2010 06:12:04 +0000
We got Housing updates!

May 1, 2013

Towns 2 Houses now available.

Announcement is

here

. Gaians can now choose from four different locations (each with its own theme) where they can place their house and can also choose the design of the house's exterior.

October 23, 2012

Halloween-themed house items available at the Cash Shop and Faktori.

Announcement is

here

.

November 16, 2011:

Improved housing editor. Official Housing Feedback thread is

here

.

Announcement is

here

.

There are new housing items as well.

Tried it out and these are the changes I found so far:
1. We can now upgrade the house into a much larger size.
2. No need to drag items from the inventory to a separate home items inventory.
3. Changed the lighting.
4. We can now put smaller items not just on tables but also on top of the shelf, pedestals, etc.
5. Some of the items are interactive (try clicking on your TV). I made a THREAD listing all the interactive items. Feel free to post if you find more interactive items. November 23, 2011:

Additional updates. Dev notice

here

.

December 6, 2011:

New Christmas items for houses is out. Announcement is

here

.

December 17, 2011:

Steaming Mug of Cocoa, a 12 Days of Christmas item, is available.

December 19, 2011:

Ornaments from the Gaia staff are available. Just look for presents with Diedrich on them in their profiles.

Thread for Housing Update in the Spring Cleaning forum is

here.

*****************************************************

Welcome!

This is a comprehensive proposal or petition to make our homes better. As you may have noticed, this petition covers the home and all its features, the garage, and a possible garden. Although a petition is supposed to address only one issue or problem, the petitioner would like to address the problems and issues that covers a normal home. A typical house has a garden and sometimes a garage.



Thanks to everyone who signed, especially to the following people who have contributed a lot to the success of this petition: OG LoLo, Tiina Brown, Jenalei, and Chouryou. I dedicate this thread to OG LoLo. I'll miss you!

Reminder: Please post I SIGN or I SUPPORT or I AGREE or CONCUR or all the other equivalent ways if you want to be included in the signatures list in this petition. You do not need to quote the list of supporters or send me a PM. You can also post your suggestions and don't forget to press '<3'. If you're not sure you've signed this already, press CTRL+F to find your name.

Note: Issues such as interactive home or furniture and towns will be discussed briefly but are not the main points of this petition. There are separate petitions for them (see affiliates).
The images used are examples of what the house and its features might look like. The illustrations are just outlines.




Contents


Part 1: Introduction

Rules

Questions

Problems

Objectives

Proposed Solutions

Solutions (with Illustrations)

Future Problems

!!!

Gaia Homes as Goldsink

!!!

Part 2 (second post): Comments, Suggestions, Discussions

Part 3 (3rd post): Acknowledgement, Banners, Links

Part 4 (4th post): Signatures

Part 5 (5th post): Affiliates



Introduction

I think homes are so unloved these days. I know of only a few people who have actually spent time and gold to decorate their homes. I'm well aware that most of us would rather not spend it on furniture because we can't use them anyway. There are no rewards or other benefits in decorating our homes even in the Art Arena.

This petition aims to change that. Homes need a lot of changes. This will benefit both Gaia and its users if done properly.

The only way to make people spend time and use gold or Gaia Cash on their homes is to make it profitable and useful for them. But in order to do so, there are things that need to be improved in the current version.

If you don't know what homes are or if you don't know how to design your house visit nanieru's Sweet Home Gaia Guide.

If you want to suggest any home items, this is not the thread for that. Look for home items petitions in the affiliates section, but I will mention adding furniture as part of this comprehensive petition.



*****************************************************





Rules:

1. Please follow Gaia's

Terms of Service

.

2. Respect other people's opinions.

3. Bump only if this thread falls off the first two pages.

4. If you'd like to become an affiliate, send me a PM or indicate it on your post here.

5. If you support this petition, just type "I sign" or "I support" or "I want" or you can even type your name for your signature to be counted. Opinions and suggestions are welcome. And don't forget to LIKE this thread.
*****************************************************
Questions
1. How to improve the interior of the house?
2. How to improve the exterior of the house?
3. What items are needed or are missing?
4. How does a garden work and how will we benefit from it?
5. How will users get these features or items?
6. What are the problems when decorating the current version?
7. What will be the future problems when homes are updated?
*****************************************************
Problems
Some of the problems that need attention are the following:
1. Few choices in furniture and appliances. There are only a few sets currently available, including the following: Tiki set, Nitemare set, Angelic set, Medieval set, Gothic set, Japanese (Honorable) set and the Egyptian set. There are also modern and vintage items.
2. Only a few Gaians invest in their Homes. Worse, some don't even decorate their homes. A change in the attitude would do a lot to improve this.
3. Some problems occur when users want to decorate their spaces (e.g some users can't save their homes).
4. There are items in Towns that most Gaians consider useless, such as the following:
bugs, inks, old tires, boots, cans, papers (
Update:
they're now used as Alchemy items but why not make them useful for Homes as well).
*****************************************************
Objectives
The objectives of this petition are:
1. To diversify the choices of items for housing
2. To encourage Gaians to invest in their homes and use it more often
3. To make improvements in decorating and arranging the items
4. To make more stuff out of items found in Towns and other games
*****************************************************
Proposed Solutions
I've classified these changes into four categories, namely:
1. Interior
-space
-adding rooms
-adding a second floor
-more choices of furniture and appliances
-aquarium
-ability to use furniture and appliances
2. Exterior
-ability to choose the color and design of the walls
-add a garden for flowers and bugs
-add a garage
-use the mailbox to access mail
-add a veranda or terrace
3. Add more options and links
-use furniture to access the option usually found in "My Gaia"
-music option
-additional security for account
4. Love our homes
-change attitude towards Homes
-encourage more Gaians to decorate homes
These solutions will be discussed further below.
*****************************************************
Proposal: The solutions
Here are some of my ideas as well as contributions from other Gaians:
1. Interior
There is
not enough space
to experiment on different designs inside the house.
Even after upgrading
, it's still crowded if we attempt to put together furniture that are typically found in a normal home. For example, there is not enough room to create a bathroom. There should also be an option for us to create rooms inside the house. Bookshelves can act as dividers but they will take up space as well.
Perhaps movable walls and detachable doors for the rooms would do the trick.
Adding a
second floor
to the house would also provide more space. A Gaia home would look like a dollhouse then. A detachable staircase will provide access to it.
We wish to see
more decorations
we can place in our homes. Like
Christmas trees for the holidays, or a fireplace, and even a mini version of our aquariums
.
There's also a scarcity of
furniture
to choose from. There's no kitchen sink for example.
And Gaians need a bathroom too
. There's a toilet and a bathtub in the Faktori however there's only one design.
Here is a list of the items needed:
1. separate gas stove and oven
2. kitchen sink
3. kitchen bar
4. dining utensils such as plates, cups, etc.
5. Seasonal decorations such as Christmas or Halloween decorations
6. pillows
7. personal computer or laptop
8. radio or stereo component
9. gaming console
10. bathtub or jacuzzi
11. shower set
There are columns available for the house, however they do not reach the ceiling level so they look awkward.
It would be nice if we could use our furniture as well. Some Gaians think Homes are useless. It would be a good investment if we could: sit on our chairs (the avatars don't fit), display our aquarium and cars, access our inventory through a cabinet or dresser (the item would act as a link. In zOMG! there's a link to the Fishing game so it's possible to do the same in Homes), access mail through the mailbox, and listen to music (I think this is possible because the aquarium has a music option right?).
2. Exterior
The shape of the house outside should be similar to what it looks like inside. Some users have suggested that this isn't necessary. Whichever will work better is fine.
The design of the windows and doors should also look the same when viewed from outside. Currently there are 3 types to choose from.
We should also be given an option to
decorate the exterior of our homes
like the ability to
choose the paint for the walls or build a fence around our properties
. There should also be an option to choose the design and color of the roof as well.
Attaching a garage
to display our car/s OR link it to the Garage page would also be fantastic. The look of the Garage does not need to change. The user or visitor can click the door to the garage attached to the house to access it.
Adding a small
garden on our backyard
might interest a lot of Gaians as well. Wouldn't it be nice if we could plant the flowers we pick up at Towns and grow them in small garden?
Just like Aquariums, flowers would also have a life span and it could also be a source of gold (1 gold per plant wouldn't hurt the economy too much) and other rewards for us.
The bugs that we also pick up at towns could also be placed in our gardens. They will have a lifespan as well.
How will a garden work?
1. Plant a flower.
2. Water the flower.
3. Adjust temperature (applicable only to a greenhouse).
4. Customize the pot.
5. Let the flower grow.
6. The owner gets a random item from each flower (a new seed, a gardening item, other items, gold, etc.).
Update:
Maybe we can get Alchemy items from them as well.
7. The owner can buy, sell, gift or trade a plant (like the fish for Aquariums).
8. The owner can pick up flowers in Towns and plant them later in the garden.
9. Visitors can water and take care of plants and get random items and gold (similar to Booty Grab).
10. When a flower dies, it leaves an item, just like the fish has drops.
11. The number of plants in a garden will be limited to a specific number. There should also be a limit of one garden for each user.
Here is a list of possible gardening items:
1.
pots
2.
fertilizer
3.
soil or loam
4.
water or watering can
5.
shovel
- can be used to plant or pick up flowers in Towns (already available)
6.
wheelbarrow
- to move plants
7.
net
- to catch and move insects (already available)
Note:
No need for insecticides because the purpose is to have a use for these items, the bugs, as well.
Adding a veranda or a terrace would also be a good idea. If we can sit on our chairs outside, more people would be encouraged to stay at their homes and decorate it.
Some users have suggested that we should also have an option to add a pool or jacuzzi. This can be done in Towns so I don't see why we can't have one in our backyard. This will cost more than the usual items and might even be a good potential to become a premium item.
3. Add more options and links
I've mentioned the aquarium on the first item and I would also like to suggest that it could also serve as a link to our Aquarium.
Why not add links for all these options in our homes?
There is already an option to view a user's profile or journal when visiting another Gaian's home. Maybe adding more buttons wouldn't be impossible.
For extra security only the homeowner would be able to access private stuff (such as mail, inventory and others). A safebox icon can be used for this.
The owner may also choose not to let others enter their house by locking their homes (this option is already in the Account preferences).
4. Love our Homes
Even in the Art Arena contest, there are no prizes for the competitors. I'd be willing to pay an entry fee (like the one for Avatar contests) to compete. It would encourage more Gaians to love their homes.
It won't be considered as a waste of gold anymore.
Being able to use our furniture at home would be great! Gaians wouldn't hesitate to buy an expensive bed if they can actually sit or lie down on it.
Gaians need to be encouraged more to decorate their homes as much as their aquariums and cars.
Additional items that most Gaians consider useless can be used to improve Homes. The list provides proposed solutions:
1.
Inks
- can be used to put colors on pots.
2.
Bugs
- can be places inside the garden and help in the pollination of flowers.
3.
Papers
(Zerox papers, newsprints, newspaper, paper bags and constructions papers)- a specific number of each color can be turned into one book (using Exchange or Alchemy) and placed in a bookshelf or table inside the house to add more decorations.
4.
Tires, cans and old boots
- can be used to exchange for gardening items and decorations.
Instead of having only a studio-type house, the new houses will look like this:
This will serve as a preview for a two-storey house. If the user wants to view one particular room, the rest will fade so that only the selected room is shown.
A two-storey house without a garage will look like this:
As you can see this house has an extra room that can be turned into a second bedroom or into something that the owner wants to have. It also has a basement and an attic.
Before this can be achieved, let's look at some of the problems of the current houses.
We should have more options to choose from when selecting the style and shape of the house. We currently have three types.
Gaians should also be able to select more options in the exterior of the house. For example, we could click on the mailbox to go to our Mail.
We don't have the option to create rooms as well.
Homes will then look like this:
1-Homeowners should be able to choose the design and color of the walls
2-There should be an option to choose the color and design of the roof as well
3-Garage
4-Garden Area
5-Stairs
6-1st Room
7-2nd Room
I've divided the viewing options into four, namely: exterior view, interior view for the first and second floors, editing view and Garden view. Each one will show the view of the home or garden area and the options that can be included in each page. A detailed explanation for each is provided below.
Exterior view of the house and the options
The mailbox in front of the house will serve as a link to the inbox.
There should also be a link to the garden area.
The user or visitor can also click on the garage door to access the garage and view the cars. The current look of the garage can be retained by doing this. The garage must also contain an option "exit garage".
The front door will serve as a button or link to get inside the house like the one we have now.
Interior view of the house and the options
*This image can also be applied to the second floor area
The aquarium will serve as link to the Aquarium.
The stairs will serve as a button or link to the second floor of the house (if available). The top of the stairs at the second floor will serve as a button or link to the first floor.
The front door will serve as a button or link to exit the house.
The options "My Gaia" and "Edit my home" can only be seen by the owner.
The first five options can be viewed through pop-ups.
View when editing the house
This view will appear when the owner chooses to edit and decorate the house.
Garden view and the options
This view will appear when the owner chooses to plant flowers and edit or decorate the garden.
*****************************************************
Future Problems
If improvements are made in Towns or Homes, there are some issues that might arise. Such as:
1. Affordability and Accessibility of Items and Upgrades: The Issue of Gaia Cash vs. Gold
The recent trend in updates makes it possible to predict that if there will be an update on homes, the items and upgrades will be purchased using Gaia Cash. Although some users can afford to purchase items using GC, a lot of us cannot do so. This should be taken into great consideration. However I should also point out that even if some users will sell these items at the marketplace, there is still a possibility of overpricing.
The solutions:
1. Items that can be bought with Gaia Cash
Note: These can be sold at the marketplace just like all the other items purchased using Gaia Cash.
-upgrading the house to add a second floor
-adding a room
-upgrading all the current and furniture set-up so that the owner can sit on the chair or bed, This will give them a reason to spend more time at home and maybe invite some friends over. By doing so they will need to furnish the house.
-stairs or an elevator to access the second floor
-any item that is animated
-unique sets (like the Nitemare and Angelic set)
-rare flowers or plants for the garden
-rare pots
2. Items that can be bought with Gaia Gold and Gaia Cash
-items that are currently available
-furniture that will be added. I think this is important because even if the user does not want to upgrade, s/he can still furnish his or her house
3. Free items
-garden
-gardening tools and items such as pots, soil and water
The garden is free just like the aquarium. Some of the flowers (the ones currently available) can be found and picked up in the Towns while the new varieties of flowers are sold in the Faktori. Gardening tools can be sold both as GC or gold items. While water and soil are free.
Gardening items can be sold at the Faktori.
2. Longer loading time
The solution:
There should be an option for a low / medium / high quality resolution for the gardens and homes (this is available in the games we have).
3. The features or items that are listed here will still not make other people use their homes IF they cannot use it or they don't get anything from that investment. It's not the lack of items or space that keep Gaians away from their homes.
Adding a quest to make them decorate their homes might also help. Achievements related to Homes can be added.
*****************************************************
Gaia Homes as Goldsink
Lately there have been several requests to create more goldsinks to reduce the gold we have in the system. I highly recommend that Gaia use Homes as a goldsink.
I've listed some items or features that will require Gaians to pay in gold to upgrade and decorate their house. These are the ff.:
1. In the current set up, a house can be upgraded for 5,000 gold but that is the only upgrade that can be made. So I propose that for each upgrade, there is an increment of 5,000 gold.This is similar to the charges in changing the username. However, we have to distinguish what 'upgrade' means. This could be 4 kinds of upgrades. First, an option to increase the space in one room like the only upgrade we have right now. Second, is an option to add walls. Third is to add an attic, basement or a 'secret room' (as suggested by the others who signed). Fourth is to add another floor.
Walls should have a fixed price because it will be impractical if another 5,000 gold is compounded for a second wall. I suggest that each walls costs not more than 5,000 gold.
So for the other upgrades, the charges can be applied. If the user wishes to add 3 rooms for example, s/he will have to pay 30,000 gold ( 5,000 + 10,000 + 15,000).
I also suggest that secret rooms should cost more as well as the attic and basement. For adding a second floor, the fixed price should be more than 5,000 gold as well.
2. Wall and floor tiles, carpets, and wallpapers 'equipped' for each room should be different as well. The prices of these items at the Faktori should be the same and only the new items that will be added in the future will have a higher price.
3. If a user wishes to add the garage, s/he should also pay a fixed amount of gold.
4. If a user wishes to add a garden, s/he should also pay a fixed amount of gold. Gardens should also be expandable like homes, and the same rule in number one can be applied here as well.
5. More appliances and furniture should be sold at the Faktori. There are a lot of items usually found in a normal home that aren't available for Gaians. Also luxury items that cost more than 50, 000 gold perhaps should be added (like the D*C items maybe).
6. Exterior decorations should also be sold at the Faktori. The user should be given an option to choose the color of the roof or exterior walls for example.
7. Also, There should be more choices of doors and windows.
*****************************************************