siskataya
(?)Admin Lead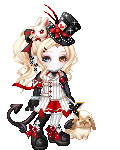 High-functioning Traveler
Posted: Wed, 13 Apr 2011 17:12:40 +0000
Hello everyone!
This was originally posted in the Mini-Shops main forum, but I wanted to report it here too as it affects the Personalized Graphics subforum.
I just wanted to let you know about some pretty big changes that will be coming to the Mini-Shops forums. These rule changes will primarily affect
personal signs/pictures
that are allowed on Gaia, but will extend to all images posted or transmitted on Gaia.
These rule changes are being made for safety reasons. Gaia is not a place for engaging in sexually explicit content or posting sexually explicit images of oneself. Unfortunately, we have seen numerous reported instances of members' pictures which cross the line from being sexy into being sexually explicit. We do not feel that having members taking explicit pictures of themselves is a safe practice for the Gaia community as a whole. For this reason, we are implementing the following policy changes:
Quote:
Rules and Guidelines for Personalized Images and Signs on Gaia:
1)
Requesting, offering, or posting sexually explicit or sexually inappropriate images of yourself or others is not allowed on Gaia.
2)
Posting images of yourself wearing only your underwear (the Gaia definition of underwear includes bras) or images in which you are deliberately exposing your underwear, are not allowed on Gaia.
3)
Writing sexually provocative messages on your body is not allowed on Gaia. This can include the content of the message, location of message on the body, or both.
4)
Gaia staff and moderators will remove images we feel to be inappropriate for Gaia Online. The final decision as to an image's appropriateness will be at the sole discretion of Gaia staff and moderators.
If you feel that an image has been unfairly removed, you may send an email to
membertalk at gaiaonline dot com
(reformat address before sending). In your email, you should include the following information:
a) A screenshot of or link to the image that was removed.
b) A brief statement as to why you feel the image was removed in error.
c) Copies of any messages you received regarding the removal of the image.
Not to worry - these rules in no way imply that you cannot share things that are sexy, flirty, or fun - even pics of yourself! But there is a difference between sexy and chic and sexually explicit! It's the difference between, for example, a sexy Victoria's Secret runway show or, well, stripping at a strip club! It is the difference between watching the swimsuit competition in a beauty pageant on television and looking at an image of a person who has been caught engaging in some form of sexual activity. One of the scenarios detailed is sexy but appropriate, while other is explicit and inappropriate. It is the explicit scenarios we would like to avoid, which pose safety risks for the community, and which we hope these new image rules will prevent from occurring.
And hey, we know that the great majority of you understand the difference in scenarios described above. In fact, the majority of you fabulous Gaians won't even have your images directly impacted by these changes to the image rules on Gaia. The only way you'll feel the changes is that you will now have more leverage to report content you, the community, believes to be inappropriate and which may pose a safety risk for Gaia.
Along with the changes to acceptable image content, we will be creating a new sub-forum just for sign shops, requests, and contests. This will help keep all your fabulous sign works in one place, making it easier for both sign creators and solicitors to locate the perfect sign for their needs! This forum will be going live tomorrow with the new changes for sign shops.
Thanks for understanding - we hope these new rules are positive for the entire Gaia community! I am going to leave this thread open so please feel free to post your thoughts, ideas, or feedback. Just keep your comments on topic and respectful, which I am sure you all will
biggrin
Take care
3nodding
Sisky