Nala_Aki
(?)Community Member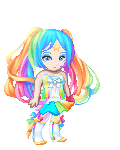 Posted: Sat, 21 Apr 2012 19:38:17 +0000
The Story Of I



I woke up in quite a shock. I was not in the same room let alone the same places where I originally had gone to sleep. There were two questions that ran through my mind: Where was I, and how did they get me here with out me awaking? After of a few moment of me racking my brain with these two questions I tried to focus on the room around me. My eyes were not yet adjusted to the light. All I was able see was nothing but pitch black, the air was thick, hard to breathe... And in the dark room I could hear distant crying, I was somewhat happy that I was not alone.


"Hello…" I called out softly, seeing if I could get an answer, no response the room was quite. Did I only imagine the silent sobs; was this the work of my mind not wanting to be alone here? As I pondered over this my eyes adjusted, I could see outlines of chairs and long strings I assumed to be ropes or chains. My eye continued to search the shadowy room, atlas my eyes showed me what my ears had heard, a small child-outline appeared in the far corner of the room. I tried to get up to go the child, but all my limbs where numb; how I could I not notice this before?

"Hey you kid….come over here…" I commanded quietly. The child refused to get up by crawling itself into a tight, neat ball. As I was about to speak again the door opened, exposing a blinding light into the room. A sudden fear of being caught awake caused me to fall limp and act like I was asleep, I listened hard to try to figure out what was going on, the person's foot steps was lite but i could hear the dragging of something heavy. As the sound of the dragging drew near my body stiffed, the item that the person's was dragging started to make muffled moaning sounds. My mind began to race with a millions questions.

By the time I calmed myself down, the sounds stopped. All I could feel was my body being lift and carried away, my eyes shot open. "You woke up at the right time." The man said nearly laughing at my twisted expression. The man was large; the way he was built reminded me of a tank, strong and unmovable. His eyes were crazed something you would see in a half starved wolf. "Wha…What are you going to do with me?" I said as I tried to push away, but still my limbs were completely numb. "I can see that the medicine is still working on you, or you would have tried to get away by now…" His face showed no emotion at all; so what did he mean by medicine, is this the reason why I could not move? What ever the case was I did not want the man to know that I was scared "What meds, don't yah think I just like to be carried by you?" I responded I let the toxic flow out freely. The man face grew into a sick demented look, as he said "I can't wait to see what the highest bidder does to you…" his laugh was loud and booming, I could not help but to show that I was horrified "You are selling me?" I could feel tears forming into my eyes and with that I could no longer be strong. I began to sob silently, and this only made the man laugh harder.


We entered the large room; I was not expecting it to be so beautiful and elegant. The room had white marble flooring, the walls were off white, and the massive windows where covered by crimson velvet curtains. There where people already there, but I could not see there faces, they were wearing masks, no mask was same style. Compared to the sized of the room there were barely any people there, maybe thirty people in all.
The man had placed me on the floor next to the other girls like me, they were they were all young and blonde, the only big difference was the ages the youngest looked no older than five, the oldest maybe twenty-five.

Out of nowhere the man grabbed me up and held me in front of the crowd "Okay this girl right her is a tall young blond with meat on her bones, hey new timers wanting a easy kill that will scream and make a lot of noise well here is the girl for you…" The man yelled to the crowd "We will start the bidding at 50,000 dollars!" I could not believe this was real, was I really being auctioned off to be killed, as the price quickly rose I began to feel dizzy and the lights were getting blurry.

When I woke up I was in a cellar type place. The room was well lit, and from all around there were many different torture devices that were seen on the crazy movies like Saw. I continued to look around the room until a voice cut through my concentration. "Ah, I'm glade you are finally awake, I am dreadfully sorry I just can't seem to pick the perfect way to kill you my beauty" The voice said, His voice was as soothing as a mother talking to her child. He came around the corner by the spiked bed. He was robed in all black and he still wore his mask, the only outstanding features was the fact that he was extremely skinny. "You don't have to kill me you can just let me go home…" I said in almost a pleading tone."Now love, why would I do that?" he said with a slight thin smile "No, I'm just going to have your fate in the hands of the spinning wheal…" With that he reviled this giant spinning wheal, with many thing written on each of its tiny slabs. "See on this wheal there are about thirty-five different ways I could possibly kill you…and when it stops we will then have are fun." He said his voice still soft and soothing.


As the time went by the wheal came to a stop, the soothing voice finally said the one thing I did not want to hear "Perfect your death is going to be..."

The end!