Elegant Asylum
(?)Community Member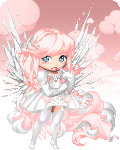 Posted: Mon, 23 Apr 2012 07:30:03 +0000
Someone wanted me to write about some people, giving me some background information and this is what I have so far.


UNNAMED
Ambroise
"It's getting late," Ambroise thought, "Maybe I should rest." He thought about it for a while and dismissed the thought. He couldn't dream about them again. The very thought of watching his parents die while he slept as he did many nights, made him want to vomit. It had been four years since he lost his parents, four years since that very night they had succumbed to the mysterious fever. He couldn't believe it had taken them both in one night, it seemed too cruel. He shook these thoughts, and replaced them with thoughts of Violette. "I should go to her," he thought, "I know it's late, but I need her." He went to the stables, and saddled his horse, Roman. A fine steed, the only one he could stand to be around for a long amount of time. He looked up at the stars and sighed. He couldn't remember seeing anything more beautiful. "Except maybe Violette," he thought wryly. He had started seeing Violette shortly after his parents died, always lust, never love. She always seemed to fill a certain hole inside of him. Of course, it never seemed like enough. But then, she never wanted anything more, either. He searched the pub for her, he knew she'd be there, most likely waiting for him to find her. He found her, flirting with the barkeep as always. "Oh, there you are," she said with a wicked smile on her face. "I've been waiting." He smirked. "Of course you have. And what do you plan to do with me now that I'm here?" "Oh, nothing. I just wanted to see how much you need me." She laughed. "Of course you don't believe that." "Of course not," he said. "You don't do anything unless you want something. And what is it you want now?" "Oh Ambroise, how silly of you to ask." She leaned in closer, and whispered "You of course. I've already paid for a night at the inn." She trailed her finger down his chest, an open invitation. He smiled slightly, knowing he would give in. "Hm," he said, "I don't see a reason to deny your genorous offer. After all, you did go through all this trouble..." He kissed her neck and smiled when he felt her shudder. "Shall we?" He took her hand and led her to the room.


Violette

"Where is he?" She wondered if she was wrong to assume he would be looking for her. "Well, this ruins my good time." Violette was a free spirit, never let anything get to her. This was just a minor inconvenience, she would just have to find someone else for the night. She looked around the room for some company, but everyone looked way too drunk to be coherent. Finally, she just settled for the barkeep. "How are you today, Barth?" "I'm doing well, Violette. Waiting for him again?" "Yes, though I'm afraid he may not be coming." "Don't worry, he'll be here. He's never refused you." "Hmm, I do believe you're right," she said wickedly. "Anyways, how is your family?" "Doing well," he said, "the kids are starting to get older and my wife is getting more and more irritated with them, any more problems and I swear she's going to behead them," he chuckled. "Course, she'd have to catch them first, fast little devils." He turned around. "He's here. Talk to you tomorrow, Violette." "Goodnight, Bart," she said.


Ambroise

Ambroise woke up with the rays of the sun shining in his face, laying next to Violette who was sleeping soundly. Quietly, carefully he made his way out of bed and put his clothes on. He stared at her for what seemed like an eternity, before he left quietly. He always left before she woke, he was horrible at goodbyes. Besides, it's not like they loved each other. He had no reason to stay. He got back to his house for a quick change, and then it was off to the observatory, the best part of his day. He always had a passion for stars, they compelled him to know more. Gave him some kind of hope. He got to the observatory with haste, he hated being away. "Good morning, Leon." "Good morning Ambroise," He said with a chuckle. "Out with Violette again?" "Of course." "I still don't undertsand your relationship," said Leon. "You never see each other in the daytime." "And what do you think we do," said Ambroise, "Have picnics and lay in the sun together?" "Oh, I believe you two lay in the sun together, only I believe it's in a bed." They both laughed. "Why dont you get serious about anyone," Leon said, "You're going to be a cynical old man, with no one to love you." "That is just how I prefer it," Ambroise said with a hint of sadness. "But at least I'll have my fun, unlike you, priest." "Now now, I knew what I was giving up. I have the love of god," Leon said. "Well shouldn't that be enough for me as well?" Ambroise muttered. "Are you a priest?" Leon said, "I don't think so. I don't have lust, either. Would you give that up?" Ambrosia laughed. "I suppose not, father."