127devany127
(?)Community Member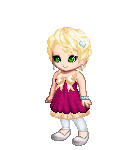 Posted: Sat, 31 Mar 2012 22:43:46 +0000
El slowly made it to the end of the hall, low to the floor, bow in her hands with an arrow knocked and ready to fly. She carefully looked down both ends of the corridor in front of her before venturing into it, knowing they weren't fast but they could sure jump out at you. It was quiet; but it's always quiet, she thought. Passing by entrances to other rooms, she checked each opening. All empty. So far so good.

One arrow. That's all she had. All that was left after the massacre. No one had made it. No one except for her- she had been the only one with a bow. She had the advantage of distance the others did not.

But now she didn't have that advantage anymore. It was perhaps her greatest disadvantage. No knife. Just an arrow.

She kept her pace slow; slow and steady wins the…

Movement. She saw movement in the room to her right. Maybe it's someone… she thought but soon abandoned the idea. She had seen no one since the massacre. No one since the… well… zombies.

If that's what you wanted to call them. She hadn't seen many monster movies. But if she had to describe a zombie to someone, she thought that the creatures she fought fit the bill. They couldn't move fast for very long, just enough to give you a scare. They didn't have much sense, just enough intelligence still left to kill, and effectively to boot. And they definitely looked like a classic zombie- green and gray decaying flesh, grimaces, glazed over eyes, dirty hands.

The thing in the room to her right definitely was one of them. Maybe more, she thought. I might as well check. No use leaving them for later when they might catch me by surprise.

Slowly and quietly, oh so quietly, she made her way over to the door frame. El counted to three silently in her head, then pounced over the threshold and into the small classroom.

The zombie was walking between a row of desks in the middle of the room, hands trailing across the tabletops. Its back was to her.

Too easy, she thought as she raised her bow. The sound of the bow string tightening made the zombie lurch around to face her. "Uhhh!" it groaned. "Uhh, uhh!"

What is it doing? She asked herself, she had never heard them utter more than just a groan, moan, or growl. Eyes widening, she realized her mistake- but she was too late.

More zombies filed into the room from a door on the wall behind her- it must have been a door that connected that room to the classroom next door. Oh no.

The zombies approaching her plus the one that was already in the room made a dozen of them. Dang it! They teamed up!

She backed up to the door she came from, how could they plan this? They're not supposed to be this smart, are they? She knew her one arrow was definitely no use against them. I have to run for it.

She high-tailed it back to the corridor and booked it down the hallway. She wasn't much of a runner, but her life was depending on speed, so that was where she poured her remaining strength. Up ahead, she saw double doors- the two slits in the doors still having a few shards of unbroken glass clinging to their edges.

If she could make it past those doors, she'd be safe. She knew the stairwells had locks on the inside. Just a few more yards!

She didn't even slow down, just slammed against the wood of the door when she tried the handle. What? She thought in alarm, how is it locked? Zombies don't have the coordination to lock the doors!

She kicked at the door with her feet and broke a few of the remaining shards of glass with her bow. "Hey, is anyone in there? Open the door! Open it! Please! Come on! Hello! Open the door!" she shrieked in hysteria. Her words raised in pitch and volume the closer the zombies got, they clunked their heavy feet down the hallway- groaning and moaning the whole way. Most of them were pretty slow, but two in the front, newly turned ones, were practically sprinting after her.

She saw some glances of people beyond the doors, their movements gave El hope, because they were rational and graceful- definitely not zombies. "Please! They'll turn me! Open the doors PLEASE!" She started screaming as she looked over her shoulder and saw the fastest zombie almost five yards away.

"Get in!" came a hiss as the door she had been holding opened a crack. She yanked the door as hard as she could, she had to get in fast!

El slammed the door after her, just as the zombie reached it. She fumbled while trying to turn the lock, and it was just the opportunity the zombie needed. He reached in through the broken glass and grabbed a piece of her hair- forcing her to get dragged towards him. A hand pressed on top of hers, and she could hear a swish! as a blade of a knife cut the chunk of hair the zombie was holding.

Trying to regain her breath, El turned around to face her saviors. "Thank you," she said feebly, her voice shaking from the adrenaline that was pumping through her system. There was a boy who looked pretty young, maybe fourteen. A girl was with him, long and lanky, about seventeen, maybe older. They both held kitchen knives, and had white surgical masks on.

"Have you been bitten?" the girl asked in a cold voice. "Scratched?"

"No," El said. She relaxed the hand holding her bow and her lone arrow.

"Give us your weapon," the girl said.

"What? No! It's mine," she replied. It was only one arrow, but she felt like if they took it, they wouldn't give it back.

"Fine," the boy said. His voice wasn't as harsh as the girl's, "But put the arrow in your backpack and don't draw it, or we will take it."

"I can live with that," El answered. She placed the arrow tip-side down through the opening the zipper made of her backpack. "There."

"Come with us," the boy said. The girl and boy turned and headed up the stairs, not wasting a moment. They bounded up two at a time. El had no choice but to do the same- they didn't seem very patient.

The doors at the top were also locked, for the boy and girl knocked on them. Two fast taps then two slow ones. Someone propped the door open for them, and shut it and locked it when they came through.

There were several people, and they were all wearing the white surgical masks. El was confused, people? I haven't seen anyone since the massacre. And none of these people were there.

"This way," a small voice came from her left. A short young girl with cropped blonde hair pulled on her arm. She followed her, glancing back at the others as she walked. The girl pulled her into a secluded room, turning the corner, El realized it was a bathroom. "Sit down," the girl said, motioning to a chair in the middle in the room. It was facing the sinks; as El sat, she could see her expression in the dirty mirror. Her hair was matted and her clothes were disheveled.

"They haven't broken skin?" she asked her.

"Not that I know of," El answered. The girl walked over to the sinks and brought out a bag. She took El's temperature and checked her heartbeat with a stethoscope. She looked into her eyes, ears, and mouth with a flashlight. "May I see your skin?"

"Huh?" El asked.

"Just your arms and legs, for bites or scratches. They haven't grabbed you?"

"Well, one downstairs grabbed my hair. But other than that, they've only tried to swipe at me. They don't get very far before they die," she tried to make it a joke, but the blonde girl didn't even crack a smile. "What's your name?"

"Cassie," she replied. It was probably the most friendly, normal thing El had heard in a long time.

"I'm El."

"El," Cassie said. "Well, El," she said, stepping back to her bag to put her instruments away. "You're clear. Sorry about that, it's just routine when we get a new recruit or when someone comes back from a mission."

"A mission?"

"To get more supplies, of course. The best stuff is all downstairs."

"You guys have the whole upstairs clear?" El asked, Cassie nodded. She raised her eyebrows in surprise. "How many people are up here?"

"Maybe four dozen," Cassie said.

"Whoa. You guys all survived the massacre?" Cassie turned around at this and gave her a confused look. "That's what I call when all this started. I lost all of my arrows besides this one in my pack."

"Don't pull that out unless you want a bunch of knives drawn on you. We take things pretty seriously up here," Cassie warned.

"Yeah, I kinda got that vibe," she replied.

"The massacre, you called it. Well about a dozen were with me, and we met up with others on the way. Over time, we got the upstairs secured."

"Impressive," El approved.

"You can get cleaned up, El. I'm going to put up my bag, there's a shower in the stall on the end. Soap, towels, and extra clothes are in there, too. Oh, and I'm going to need your bow and arrow."

"Those two other guys already tried to take them. They're mine." El gripped her bow a little tighter.

"I know. I know," Cassie said. "But I need to sterilize them. If you attack one of us with your weapon after you've been fighting zombies, you will infect them with the disease."

"Okay," El said and reluctantly gave her weapon over. "And Cassie?" El said, stopping the young girl before she left. "Thanks for being so nice. I haven't talked to any coherent people in ages!" Cassie smiled at this, then exited the bathroom.