Zandak
(?)Community Member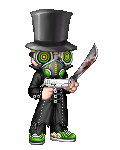 Posted: Fri, 04 May 2012 01:09:52 +0000
so i enjoy writing fantasy and i had been working on this for a while. I decided i would post it to gaia and see what people thought. it had a few (as in 7 or
cool
major problems and now i want to improve so i eddited it a bit (or ALOT) from what it was you can see the old post here if you want to compare. I hope i did better. Please judge honest be brutal if you need to but be honest. thanks guys!
http://www.gaiaonline.com/forum/original-stories-prose/would-i-be-a-good-fantsy-writer/t.79542681/
prolouge
Hundreds (maybe even thousands) of years ago in what some might call the dark age (which must have been darker than people thought because no more than ten or fifteen souls know of the following events) there lived a world of orcs, dwarves and all sorts of other creatures. Nobody today thinks they exist.
These creatures do exist though. The orcs of today don't have sharp teeth and green skin they are just large and full of muscle. The dwarves of today don't always have long bushy beards down to their waist, but they are short and burly.
Zandak was an elf, but he was not what some people reading this might have in mind, not short and happy and helpful. Elves back then were tall and thin with pointy ears and they were usually very good with a bow and arrow.
Zandak was tall and thin with blond hair that was usually very greasy, but it didn't look very long because he usually had it put into spikes that would point to the back of his head, he had pointy ears (most elves did) he wore a pair of dark brown boots and pants of a lighter brown. On his torso Zandak wore a worn and ragged vest along with some leather bracers.
Zandak wasn't the kind of person that "played well with others" he didn't hate everyone he met, but he was a bitter and cold person all the same. Zandak almost never worked with others in his travels, he preferred to work alone because he never trusted anyone without getting to know them very well. Many called Zandak a hypocrite because he wasn't very trustworthy himself. He never returned things he borrowed (mainly he "borrowed" things like money) and he never kept to his word.
He had to avoid city guard on a regular basis and he killed for money. He killed for money because he had to. He had no other choice. He had been raised on it. His parents taught him how to steal and pick pocket with fingers light as feathers and kill and murder as quietly as a mouse.
He didn't just rush in and kill the target though, he wasn't some kind of psychopath, besides, if he did that they would have him caught and on the death sentence in seconds. In the most common cases he would scope out the targets daily routine and follow them into a secluded area even if it meant breaking into their house at some point.
Other times he would get special orders from the buyers. One of his favorite contracts was when he had tortured his victim before he killed him, and when he DID kill him, he did it slowly and in the most painful way possible. Zandak enjoyed it, although he had no reason to hate the man he killed that day, although quite obviously the buyer did.
At the current moment, Zandak was riding in a carriage lead by mules. Alongside him was the dwarf who was driving the cart that was guided by mules. The dwarf was more interested in the road ahead then in Zandak's attempts at conversation with him. Neither Zandak nor the dwarf expected what came next.