Misuki Marishima
(?)Community Member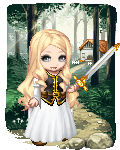 Posted: Sat, 27 Feb 2010 01:30:10 +0000
▫ ▪☯ Қirin ☯▪ ▫
◄ ბragon's ϯhird ℏeir ►
× ◊▬♦▬◊▬♦▬◊ ×
The thrill of a mission never, ever left Kirin's mind as he crossed another name off the list of targets that his family were to eliminate. It was funny to think that he did this duty so willingly now, when in his younger days, he was reluctant at best to strike fatal blows. Something had changed in Kirin, the third heir of the House of Dragons since he was a boy, however. As he grew older, more mature and saw the ways of the world, he begun to cast away whatever regret he had for sinking his sharp, pointy dirk into the backs of despicable people. They were the easiest targets to bring down, because in the end, it was for the good of all. Sure, bounty was wondrous on those marks that everyone wanted dead, but behind his joy of receiving payment was a joy of the duty itself that Kirin possessed.

With today's target felled, Kirin went by his evening and afternoon ritual, which served to relax the now 'grown-up' third-in-line heir to the House of Dragons. He dropped in, some of the servants of the house almost saying it looked like Kirin 'appeared' into his sleeping quarters, spreading himself out upon his bed and taking one of his many scrolls out that contained his favorite stories. They were all stories of assassins whom had been heroes, ones whom brought honor, peace, stability, and tranquility to their families and their countries. As his eyes scanned across a scroll that he'd unconsciously picked from the others, it clicked in his mind that this happened to be his favorite tale that he was reading.

It was a tale of the great Shadow Striker, the only man whom was left after his squad of assassins were all executed in the name of an Emperor whom ruled with an iron fist. When all seemed to be lost, common people were oppressed and the only assassins left were those who ran missions in favor of corruption and turmoil, the great Shadow Striker invaded the tyrant's stronghold by himself. The great hero struck down those who opposed him with a single stroke from the shadows of the palace, said to be bigger now that the new ruler was nothing more than a power-crazed lunatic. He traveled swiftly through the many shadows until he reached the throne room, where the Striker noticed that he was actually the second-to-the last of his men left, as the man's older brother was knelt before the new ruler in preparation of his execution.

The story told how the Shadow Striker, with just one Dirk freed his older brother, the honor and pride of his House of Assassins, and shortly after pierced it through the heart of the one who caused strife in the land. When the people of the country came to thank their savior, he had already vanished into the darkness of the shadows, where even his own kin he saved couldn't see him. Since then though, everyone believed that the great hero came from the shadows to strike down enemies, whether they were Fear, Doubt, or another assassin.

Rolling the scroll shut, Kirin realized now why he became so very loyal to one person in particular, his elder brother. It wasn't just that he too wanted to be a hero like the great Shadow Striker and many others, but when they were small, there was always a trust between Kirin, Irral, and Mei that no one else in the family shared with each other. He thought fondly of both his siblings, how they used to get into trouble whenever they could, because that's just what children did. The third heir chuckled... only for a moment. Reminiscing proved to serve him in a bad way at this time, as he lamented how Mei never came to see him. Irral told Kirin many things of when she came to visit, but by coincidence, the Dragon's Third Heir was always out on a mission. Always. And every time, it seemed like the House of Snakes made up even more excuses for the brothers to stay out of their sister's married life.

Putting the scroll away, Kirin was now agitated. He wasn't supposed to feel this way after reading his favorite assassin epic story! There was only one other thing that could release him from the stress he had, other than carrying out the duty (which he'd already done for tonight.) Irral would be training the lesser ranked assassins, and since Mei was married off to another house, Kirin was trusted to be a sort of second mentor to the ones not quite up to his brother's level of sparring. Unlike the Eldest heir, Kirin knew a little restraint, and thus was very patient and understanding of different levels of fighting.

When he walked into the grounds that were used for training, Kirin made sure to greet his brother before he stepped too close. Even in training, one could be killed if they weren't careful to sound off that they were indeed in the room at the time. "Hello, Irral. Aren't we starting a bit late? Not that I mind or anything..." He gave a slight grin, a genuine one that he really only showed around his elder brother and sister.

"I got to actually rest a little while after my mission, you know. It was relaxing. I just hope I haven't kept you or the young ones waiting."
× ◊▬♦▬◊▬♦▬◊ ×
ʆoyalty is my greatest strength.