UntamedRain
(?)Community Member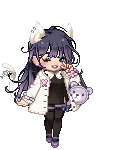 Posted: Tue, 05 Feb 2013 06:28:37 +0000
ᴄᴏᴏʀᴅɪɴᴀᴛᴇs:
Restaurant
ᴄɪᴠɪʟɪᴀɴ(s):
Christy
ᴜɴɴᴇᴄᴇssᴀʀʏ:
Trying not to think.
● ● ▅ ● ● ● ▅ ▅ ● ● ● ● ● ▅ ▅ ▅ ●
ʀᴇᴀᴅʏ ᴛᴏ ʟᴇᴀᴅ


● ▅ ● ● ▅ ▅ ▅ ● ● ● ▅ ● ▅ ▅ ●
ᴛʜᴇ ᴏɴʟʏ ᴇᴀsʏ ᴅᴀʏ ᴡᴀs ʏᴇsᴛᴇʀᴅᴀʏ!


Engel had to do everything he could to not begin rubbing at his temples when his date, Christy, let loose another overly loud laugh. He'd been out with her three times prior to now and in all honesty he didn't even know who this Christy was. He'd met her a few months ago at a Senior Detectives wedding, and at this moment he regretted he'd actually gone to the damn thing, but at the time he'd had no idea he'd have this to deal with when he'd agreed to go out with her after she'd asked him out during the reception, and he'd only done that because she seemed normal enough. In truth Engel had also agreed because she'd looked so certain he was going to say no... as had everyone else looking on. He'd suddenly begun to worry everyone was suspecting him and so he'd said yes. What was I thinking?

Unable to help it he winced when she reached out and dug her nails slightly into his arm as she laughed again. Simply nodding at her words he breathed a quiet sigh of relief when she de-clawed her nails from his arm. Reaching out for his water glass he raised it to his lips, his gaze moving away from his date to spare himself from having to continue looking at her. Just as the cold wetness of the water touched his lips he froze in place, his heart thudding in his chest painfully as his gaze landed on a very familiar figure. Sucking in a breath as if being dealt a blow he leaned back slightly against the chair he was sitting in, a numb sensation filling him. No... he can't be here. As this thought entered his head he was able to focus on something other then the man who haunted him. An intense anger filled him when he took note of the hand pawing at Crevans jacket in a obvious pretense to touch him.

As was his way he began to count to three, or higher if need be, forcing calming breaths into his lungs as he turned his gaze away, returning his attention to his date. He could not react, if he let even the smallest reaction happen he would loose complete control, and he'd be across that room tearing off the hand touching what was his. NO! He fairly shouted in his head. Not mine... never can me mine. Forcing those thoughts in his head was painful and almost made him wince once more, his heart aching for a moment. Finally taking that swallow of water he carefully set the class down, reminding himself he was in control. Always in control.
It took a minute to realize his date had fallen silent and was pouting at him. God how he hated pouting, however more desperate then ever not to reveal anything, not to let Crevan know how bothered he was by the sight of him being with that other man, he smiled at Christy, his eyes crinkling at the corners, his features softening slightly from the effect. "I'm sorry. Please, continue your story. After the words left his lips his date smiled in return, a flush filling her cheeks with obvious pleasure before she began to once more continue speaking.

With half an ear Engel listened to her words in case she were to ask him something, while the rest of his focus was turned inward. He hoped for a moment Crevan had seen the smile because if the man truly knew him he would remember he never really smiled but for anyone but those he cared for, and while he felt sudden guilt about smiling at this woman he cared nothing for, he couldn't help but desperately hope that in case Crevan was still wondering if there was anything more between them, that he now new there wasn't.
You lie to everyone... even yourself. Engel thought, his fist curling into a ball where it rested on top of the table. For two weeks he'd been haunted by thoughts of Crevan, both wonderful and bad. He felt so very tired, but there was no sleep for him as of late, and any he did get often woke him up an hour later in a cold sweat... other times it was more a hot sweat.

He was jarred from his less then pleasant thoughts when Christy, more then a bit tipsy, leaned across the table, grabbed him by the tie and hauled him towards her so she could plant a sloppy kiss on his lips before giggling something about just trying to get his attention. Forcing a smile on his lips once more he fought the urge to wipe his mouth clean, but lost the urge not to look over at Crevan again, his expression fully composed in its usual reserved mask but for the slight smile he held on his lips for his dates benefit.