Wrathful Misanthropist
(?)Community Member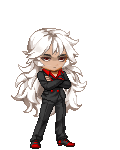 Posted: Sat, 02 Feb 2013 16:44:05 +0000
"Have you ever had that want or need for a new weapon? A weapon of such a build that it is sure to fell an opponent just by the looks of it let alone the strength as well? How about armor of an expert build that is sure to hold up in intense combat? No? Then what about a custom fitted Mech suit for your fancy? "
"As a master craftsmen, genius, and fighter I can provide these things and more"
"Step on in, make an order or two."
Welcome to the Sinful Forge
"Alongside being a forge, there are weapons that have been created both prototype and finished product in the weapons vault. If you fancy a pre-molded weapon, enchantments and the like can be placed upon the blades with ease. "

"Before we begin, take some time to look over the order form and get a feel for how things are done. There are also rules and regulations that must be followed especially if I am to be making your weapon for a Role Play."
"Let us begin, and don't hesitate to ask questions, chances are I will have the answer."