Whookie
(?)Community Member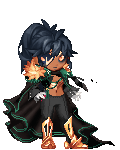 Posted: Mon, 16 Apr 2012 01:55:06 +0000
dreaming
▇▇▇▇▇▇▇▇▇▇▇▇▇▇▇▇▇▇▇▇▇▇▇▇▇▇▇▇▇▇▇▇▇▇▇▇▇
peekaboo iseeyou
۞

xx

۞
xx
u p ! u p ! u p !
"ON THE WAY UP ISA W YOU..."
xxxx
"

xx




Iwon't f o r g e t the way you

xx

F E L L

xx

beneath me"




Finally seeing everyone arrive was a bit satisfying, although also a bit worrisome, seeing that their rival meant they were now indefinitely off to the strip club. Fantastic. The Kazan boss grimaced a bit as he held onto the cute, bright red leash latched onto a collar that said 'Daddy's little baby' on it, yeah, now if that did not question Oni's manliness than perhaps his constant cooing at Onigiri on a regular basis would, but hey, the guy was a crazy overloard of a powerful Yakuza... he could pretty much walk around with a purse in heels and still be feared. But, that was off topic, the topic now was the odd lateness of a specific b***h who had yet to arrive. He had already noticed most of his gang, not speaking up until, of course, Tora had something to say about Onigiri tagging along. God, sometimes Onitarou just wanted to rip his cheeks off and feed them to some pathetic sap who'd actually eat whatever Oni gave him without question... which, perfectly described Hasa,

"Tsk... by your size, I doubt you've seen much of anything."

He muttered walking himself and Onigiri closer to the crowd, Onigiri happily jumping his little paws onto people, playfully biting at their knees for attention. He wasn't a bad dog, not at all, more like... a spoiled child if anything, no thanks to Onitarou and the hours of petting, luxurious baths, cooked meals, spot at the table, numerous toys, large beds and gourmet treats... yeah, definitely spoiled.

Onitarou only rolled his eyes to the remark from Shin, his second in command, but did not say much. In all honesty, with Shin being his second in command Oni didn't really raise his voice much towards him. He trusted his own judgment in making the other second in command. And while he could be a bit.. annoying (like all the rest of them) he was definitely less annoying than the others, which, wasn't really saying much... but saying enough. Before he himself could get in the trunk, the sound of his phone going off once again in a specific, aloof like ring-tone, notified him that yet another text was coming from Hasa. He pulled out his phone and read silently, rolling his eyes as the other changed his timing and notified that he would be here later than first said. How unreliable. No, more like clumsy, it was obvious he had done something stupid and busted his a** again, like he always did, and before Oni could even imagine what he had possibly done this time, there was that radiant red hair coming towards him. really, Onitarou was starting to believe that the only reason he had kept Hasa around was for the food, and his red hair and eyes. If he had just been an ounce of a brunette, he would have been long gone. There the idiot came, limping and clearly capturing a few new scratches on his way as he walked over with a plate of Onigiri and that same old introduction 'onigiri for Oni-san' it was all so pathetic it was actually cute.



"...Thanks.. Apollo fix him. I don't want to be seen with some bashed up kid, people will think I'm some insane abuser..."

Onitarou huffed as he took the food and settled into the drivers seat of the car, Onigiri coming and taking the passenger's seat. He seemed as though he only cared for himself in Hasa's situation, but really he was just worried about the kid walking on some broken leg or getting infected or something. Even Onitarou had a bit of a heart. In the car, while he waited for the other's Oni passed the plate to cute ol' Onigiri, the dog sniffing it and settling quietly to notify him that it was fine, but Hasa's food was usual fine. With that, the long since hungry professor gracefully ate his food while watching Apollo fix up Hasa from the car. Thank God he had taken shelter in there, really sometimes even Oni was too afraid to face his doctor. The doc just seemed... well.. he was... a little.. squealy and touchy and... fan-girlish sometimes. Really, it all just freaked the Kazan boss out, he truly didn't know how to even deal with it most of the time. Upon seeing the final touch arrive, Onitarou rolled down his window and glared at Ryuu, watching the other give him some slow nod, although all Oni really noticed was the bouncing of his red hair. Yes, yet another redhead in his group who was definitely lucky to be a red head. Without that, Onitarou was sure he would have long ago beaten some sense into the foolish boy.

"Look good? Why would you look good for a bunch of whore's who'll ******** you even if your like... Hasa over there. ... Whatever, just, everyone get in, and if any of you have any contact with Keisuke, tell him he'll be punished for the lateness. How ******** hard is it to follow a simple command? In ******** college and can't even get anywhere on time. I thought I was dealing with adults, not ignorant children..."

He went off rambling the last bits of pieces of anger, starting up the car before waiting for everyone to get in.

He called Hasa over with an eerie finger before pulling open the passenger seat for him. Onitarou moved Onigiri into his lap for a moment so the little b***h(and he wasn't talking about Onigiri) could get in. He then plopped Onigiri into Hasa's lap and as he started up the car, finally spoke once more,

"Hold him still so he doesn't move around. He gets car sick, so pet him to keep him calm... and try not to fall anymore during the night, you'll make a fool out of us."

He sighed, starting to back out of the driveway and finally settling on the road towards Lala's strip club. Of course Onitarou was not looking forward to this, he could only hope that whoever was above would have mercy on his soul and have the club randomly explode before they arrived, or at least that that disgusting Tenpi and Kori bosses would not be there as well... but he was sure none of that would happen, and that they would be there. The trip could not be any shorted, unfortunately, and before he even knew it, there they were. Onitarou grimaced and held back onto the leash as he prepared to get out of the vehicle with the rest of his gang, his disgust with the place, mixed with his disappointment in Kei's lateness making him a bit more agitated than usual.

OOC:// we can finally move onn xD
AND GET TEH DRUNK/ HORNY DRAMA GOINGG!