Unimaginable Cruelty
(?)Community Member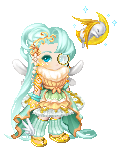 Posted: Sat, 25 Feb 2012 08:17:47 +0000
►

Chester

Namio◄

.........




&




.........

«

Vince

nt Perdicaro»
Here, A little
sympathy
for you to waste on me
I know you're
faking it
but that's okay
Even if I
wanted
to,
I
don't think
that I'd get to you.
There's
nothing
I can say to you to make you feel
alive
again.
T

here was a brief moment of silence from Chester. "You know…. Burning him would only make him antagonize you more…." Chester actually glanced between Vince, Luca, and Merii. "Something tells me he won't ever stop until he's dead." Chester merely sighed and waved a hand. "But that is another story…. He's a b***h to kill…." "Language…" Chester visibly twitched and glared darkly at the Italian, making Vince chuckle as he slowly winds his arm around Luca's waist. "La mia piccola puttana .... Tale bellezza ~" He practically purred out. "Why not now?" He actually pouted. "I would not mind the audience~" He chuckled lightly. "You could also bend over backwards for me, if you like~" He took another drag of his cigarette and blew the smoke through his nose as he continued to chuckle.

Chester merely shook his head and sighed. "Vincent….. I swear…. You and that libido of yours…. It's insatiable…." Vince paused before he had a chance to lean down and molest the Asian further. "Don't complain to me just because YOU can't keep me sated for very long….." His smirk morphed into a twisted grin at the glare and the not-so-noticeable blush he received. Chester would deny the blush to his grave. The priest would never blush, especially not because of something the bloody Italian did or said.

"Now, now, Priest~ Don't start getting all red and shy with me~ I don't want you scaring off my new toy~" The Italian merely smirked more and placed a chaste kiss on the Asian boy's cheek. "Ne? We could always just go back to your room~" He would have been flat out leaning on the shorter male, had he not feared, and knew without a doubt, that Luca would move and he would fall flat on his face.

Chester twitched a bit and stuffed his hands into his pockets. "Please…. Excuse my interruption, Signore dei Pervertiti ~" He gave a rather devilish grin of his own. "But I would just like to inform your precious little Luca~ that whatever lies beyond that zipper of yours is not worth the effort." He smiled politely and gave Vincent a look of pure devilishness that could rival the Italian's own.
So don't you say
goodbye
to me.
Just turn your back away and
leave.
And if you're lucky I will be your last
regret
, your only
friend.
I guess that this is
over
now
I guess it's called a
falling out.
But
everyday
I'm learning how to make it through this
life
I'm in.
[[
Translation:
"La mia piccola puttana .... Tale bellezza ~" --& "My little whore…. Such beauty~"; "Signore dei Pervertiti ~" --& "Lord of the Perverts" ]]