CatsAndCatsAndCats
(?)Community Member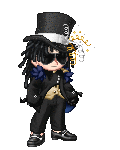 Posted: Thu, 31 Jan 2013 06:19:27 +0000



Bartok had cleaned his plate with a mechanical efficiency, and now turned to his men and the Emperor. He had an iron-hard look in his eye, as if to make the Young Emperor aware of the seriousness of what he was about to say.

"The demon infestation in Blegvad is a major worry. If it spreads to Jaestam, we are finished."

The Emperor looked petrified, and Bartok didn't blame him. There hadn't been a demon attack on the New Lands since his grandfather was a young man. While there was an occasional Grey Elf raid, it was never anything major, and Koradus' major ports were blockaded well enough to drive them off quickly.



"As I say, we must ride out to Blegvad as soon as possible to stop it, or at least contain it as well we can. I believe we should pass northwest through the plains, west of Kordhel and straight into the Pewter Hills. From there on, we can establish a foothold and determine the strength of the demon horde."

Much depended on chance here. The report Bartok had received two days ago was quickly scribbled on a scrap of parchment and dropped through a hastily-constructed portal, probably by some poor soul who'd never write another word, but even so the outlook wasn't good. A lot of the population of Blegvad seemed to have been infested by Valtassi, from what the message said, and Blegvad was a sizable city.

"I should not worry, Your Majesty," Arch-Inquisitor Tyralai said smoothly. "The Fifth has been keeping guard in the mountains east of Blegvad. They shall take care of it before your new armies even arrive." The Emperor nodded grimly in response, his mouth thinning. For his own part, Bartok merely swallowed hard.

The Fifth. Golden boys of the Imperial Army, gods bless 'em, heroes every last one of 'em, loyal to the Emperor... as if. They're as exhausted as any of us, and Tyralai knows it.





"But I must hear from my men before I do anything else."

Ekkehard was somebody he could rely upon - in fact, one of the only men in this army he could call a friend, as he was of an age with Bartok, and the General admired his Cavalry Commander's strength and charisma. And though High Mage Nailwood may have been a Grey Elf, he'd proven himself trustworthy and strong enough to be someone worth listening to. Master Archer Beauclerc, however, he wasn't so sure about. An interesting character, to be sure, and that was about all Bartok could say about him. He was an odd one, that Beauclerc.

"Ekkehard, Vidar, keep your men prepared for scouting duties. As for you, Brocken, do you feel anything? Any magical disruptions in this region? If so, you must tell me at once. I have a feeling this war could do great damage, and we must be prepared. Any of you, if you have an idea of what to do about the demon invasion, tell me now and I shall take it into consideration."




((OOC: Next post from me, it hits the fan sweatdrop ))