parchments
(?)Community Member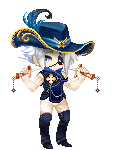 Posted: Tue, 25 Dec 2012 02:49:58 +0000
》
I S

A
W THE

⊱

L

I
GHTS GO D

O
WN AT THE E

N
D OF THE SC

E
NE

◝ ↘↘
______________________________________________________________
light a fire light a spark light a fire light a spark
_____________________________________________________________
light a fire light a spark light a fire light a spark
▆
▆
▆
▆
▆
▆
▆
▆
▆
▆
▆
▆
▆
▆
▆
▆
▆
▆
▆
▆
▆
▆
▆
▆
▆
▆
▆
▆
▆
▆
▆
▆
▆
▆
▆
▆
▆
▆
▆
▆
▆
▆
❝
WHEN THEY

SMASHED

MY

┆

(

HEART

)

INTO SMITHEREENS

_______
A conglomeration of the first world war and the second world war flung into the a
dystopian future. This is the brain child of a love for darker themes, war and surprises.
Be wary of a lot of references to historical events and anagrams of people from history.
Expect lots of pain, insanity and traitorous behaviour from your so called allies. Dedication
to the max here. I would like multiple arcs and such. I also want people who are able to
provide plot ideas and plot twists.

We're full.