Inkay_Activist
(?)Community Member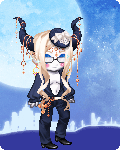 Posted: Fri, 28 Sep 2012 04:00:50 +0000
x
「 ʟ ᴜ

ᴄ ɪ

ᴇ ɴ 」
tab
tab
tab
tab
tab
tab
❝ Didn't tab you tab know tab that tab

Mother

tab knows tab

Best

tab ?

❞
tab tab

◤

tab tab tab tab tab tab tab tab tab tab tab tab tab tab tab tab tab tab tab tab tab tab tab tab tab tab tab tab tab tab tab tab tab tab tab tab tab tab Mᴏᴛʜᴇʀ ᴏғ

ʜɪ

s ᴄʜɪʟᴅʀᴇɴ

tab tab tab tab tab tab tab ❝ tab

Life doesn't count for much unless you're willing to do your small part to leave our children – all of our children – a better world.

tab ❞

tab tab Qᴜᴇᴇɴ ᴏғ ᴀ

ɢʟ

ᴀss ᴄᴀsᴛʟᴇ tab tab tab tab tab tab tab tab tab tab tab tab tab tab tab tab tab tab tab tab tab tab tab tab tab tab tab tab tab tab tab tab tab tab tab tab tab tab

◢
▁▁▁▁▁▁▁▁▁▁▁▁▁▁▁▁▁▁▁▁▁▁▁▁▁▁▁▁▁▁▁▁

▁▁▁▁▁▁▁▁

▁▁▁▁▁▁▁▁▁▁▁▁▁▁▁▁▁▁▁▁▁▁▁▁▁▁▁▁▁▁▁▁


〈

♚

〉 tab

L

ucien waited a moment in silence after he called out to the king of the castle, hoping he was home. The moment of silence didn't last though, as he soon heard Felo's footsteps coming from behind the door. A smile spread across his face as the young leader of their gang opened the door and ushered him inside. Lucien saw the gesture to close the door, and turned to do do as Felix commented that he hadn't been expecting anyone else. Lucien might of made a lighthearted comment about wanting to assure him it was him, and not someone else with a message, but few gang members dared come to the leader in his quarters unless it was urgent. "Well I guess it's not anyone else's birthday." he said instead as he turned around, the smile still on his face as he faced his boss and old, friend.

〈

♚

〉 tab

L

ucien chuckled when Felix sounded so annoyed with his attire, though the mother of the Castle of Glass could detect the amusement in his voice. It was a skill that sadly many of the members of the Castle of Glass wouldn't be able to learn. Lucien smiled as Felix asked the rhetorical question of if the clothes were for the day, and added that he

"like you better when you're just you"

. "I'm always the same person underneath, Felix", he said, and resisted the urge to reach out and softly stroke the younger man's face like he had so many times before, though the last had been several years ago. Instead Lucien smiled a bit sadly, and watched as the leader of the Castle of Glass ran a hand through his short golden hair. The leader of the family in which Lucien held so dear caused a lot of mixed feelings for the mother, though the fond feelings mostly outweighed the negative, it still left him feeling awkward and sad at times. He wanted to touch and sooth, it was his nature, but because of their roles in the chess game of some greater power, and the past, he could not.

〈

♚

〉 tab

L

ucien watched with interest as the flustered leader got a small brown package out. His smile turned into a look of mild surprise when Felix suddenly pressed it against his chest with a bit more vigor than needed. Lucien could of swore he heard a small thump when it hit. As Felix began to speak though, the almost ever present smile on Lucien's face reappeared, and continued to grow as the shattered continued to speak, until it reached a grin in the middle of his speech. It was obvious, at least to Lucien, that the man was lying through his teeth. Mother knew when someone was lying, especially when it was someone as close to him as their revered leader. Lucien softly covered Felix's hand with his own, holding it and the package there until the boss made his hasty retreat to the desk, leaving Lucien standing with his hand over the package and clinging to his chest, his dress's skirt swaying softly in the small breeze left in Felo's wake.

〈

♚

〉 tab

F

elix's words may of been cold, and hurtful when heard by many of the members of the Castle of Glass, but Lucien knew better. The leader of the Castle of Glass was a violent man, and not much for showing his emotions other than through anger, which unfortunately was the only part of him that most members knew. Lucien however could look past the harshness of tone, and pick out what the boss really meant, in his own interpretation anyways. Felix had mentioned his birthday too many times not to of known about it, especially since he had sought him out that morning to have a chat. And when he stuttered it showed just how flustered he was. So all Lucien saw was that Felix cared about him, his birthday, and was nervous about buying him a gift. The scene brought a warm feeling to Lucien's chest.

〈

♚

〉 tab

W

hen the boss grumbled about not having that stupid smile of his face, Lucien gave in and started to chuckle though. "I'm sorry Felo, but I don't think it's possible for me not to smile every five minutes, especially when I'm given such an ordinary gift." he said in a joking tone, holding up the package briefly. He had heard Felix when he said that he was dismissed, and probably wanted to hear everyone else's congratulations, but Lucien didn't feel like leaving yet, and being in Felo's quarters on his own time instead of on a summons made him feel a bit more comfortable. Lucien walked over to Felix's desk, his dress flowing as walked, and sat in the chair in front of Felix's desk. "So, being dismissed doesn't mean that I have to leave yet, right?", he asked, his usual smile on his face. "I think I'd rather open the gift in front of the person who gave it to me, or else what's the fun?" he asked, and set the brown package and the happy birthday note from Masamura on the desk in front of him.


▁▁▁▁▁▁▁▁▁▁▁▁▁▁▁▁▁▁▁▁▁▁▁▁▁▁▁▁▁▁▁▁

▁▁▁▁▁▁▁▁

▁▁▁▁▁▁▁▁▁▁▁▁▁▁▁▁▁▁▁▁▁▁▁▁▁▁▁▁▁▁▁▁
xxx

ᴏᴏᴄ

xxx
〈 tab

relevant words go here usually

tab 〉