luzhikari
(?)Community Member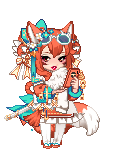 Posted: Fri, 01 Feb 2013 05:53:02 +0000
Yes Sequitur
luzhikari
Yes Sequitur
luzhikari
Yes Sequitur


I already explained how the characters I have named can't be replaced as easily as Hinata. And the reason why this won't end is because you keep saying I haven't proven my point well enough when I had to repeat it a hundred times. You think someone's usefulness is based on how much they contribute to the story line, but all I see was that she slapped Naruto back to his sense, but anyone else could have done that. Honestly, Hinata only exists so she can a love interest to Naruto and to attract audience who like that "kawai" bullshit.
and still you haven't proven it to me and nop alot of character you have mention I can easily considered them useless as well. Ino, Kiba and Chouji can easily be considered irrelevant. Ino hasn't put much in the story development, yet you considered her useful because her abilities as a Yamanaka and do the Ino-Shika-Cho, in other words she could easily be replace by another Yamanaka and if you mention that she can use medic nin, that just as easily falls on Sakura. I have never heard a character besides Kiba himself say that his nose is the best, Kiba is a prideful character so of course he will say that his kin of smell is the best, he has the same abilities as members of the Inuzuka clan in other words, can be easily be replace by another inuzuka. Chouji, only recently was able tto get the screen time he needed to prove that he help in the story and yes he prove that he can be consider the strongest in the akimichi, however even so he's most noticeable work were when he help in the Sasuke rescue ( and here he still didn't have much training at all) and when working with Ino-Shika-Cho, again he could have been easily replace by another akimishi. If I follow it this way as you can see they can be easily considered useless but alas they have showed that they can be useful in their own way. If by helping the story developed they don't show their worth, then they make it by helping the protagonist with a problem his having, in which ALL of Naruto's friends fall into, again this itself shows that is irrelevant to comapred the usefulness of characters, because they all have their downsides and upsides.
Hinata's relevant are small but they are there and they have done the something important that the ones above haven't done, affect the main character in some way. In the chunnin exams, Pein arc and the war are her more noticeable ones. If you view Hinata's story and compared them with any other character I think you could see that easily Hinata would always have the better chance on being the useful one in those circumstances because of the difficulties she has gone threw herself with her clan. and yet again this is why I say that this discussion is irrelevant, your view her as useless because you say that she can easily be replace because of power, I say she can't be because no matter what, Hinata has been the one to encourage Naruto in some moments he has needed them and is not because of her liking him, but more because she believes that he's stronger than her and just like she's striking to prove her worth to her Family, he should never dough his capabilities, like she did before. Neji maybe could have, but in his case he never saw the hardships Naruto went threw like HInata and the rest of rookie 9 saw it.
I'm not going to keep explaining it to you because you don't know how to read. I'm honestly done with you being so hard headed when you're asking for something I already gave you. I have no time for this. I'm also tired of reading through your poor grammar. This has been a waste of my time. If you keep replying after I asked you to stop, I'll report it.
then we are both 2 hard headed people because you have a step ahead of me and believe me I know how to read and analyze stuff thank you very much. Also, I have done nothing wrong in stating my opinion
rolleyes
have a goodnight chéri.
Ceux qui pretend d'être connaissant en français sont vexant. Apprend bien ta place et tais-toi
smile
muy maduro amor, deberia decir lo mismo pero no puedo bajarme a tu nivel y dejar que alguien como tú me afecte. Pero como quiera, gracias por una buena discusión en el "Forum"