II_iMuddy_II
(?)Community Member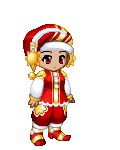 Posted: Sun, 08 Apr 2012 18:40:36 +0000
Sakura, GTFO. She does not need be be a main character constantly being shadowed by obnoxious idiot and another moody brat obsessed with revenge. Her character development is more or less the same amount as a side character. Using Gaara, as an example, he has more or less the same amount of development as her. He's a ******** main side character. He is nowhere near the status of being a main character, yet his development even overshadows her. Pitiful. As of right now, Sakura is not really useful to the plot, she hasn't been useful to the plot in a long while. She's just another ordinary medic that can easily be replaced by Shizune.

Why is there Tenten again? She's as unimportant as a fly's fart. No, I'm not suggesting that Masashi should kill her off? Has he ever given a thought about giving her any development? ... At all? Apparently, not. The only "fight" that she won was against a clone of herself. Impressive. emotion_brofist Uh, no. She is unique as that she is specialized in weapons. Masashi can should her wield different types of exotic weapons, or show her command other ninjas on how to defeat the enemy that has powerful weapons. ********, just do something useful. Likelihood of that is zero.

War has been overly disappointing. The fights are dragging out way too much. No, I don't mind long fight, I mind Masashi changing the panels like a girl changes clothes (Katy Perry). Now, if there is any girl that is offended by that. Note that I was only using the lyric "You change your mind like a girl changes clothes". (Hot & Cold). This is not the place for you to get butthurt. Go to CB, where they at least mock intensely for your butthurtness. Back on topic, I don't mind that Masashi is showing bits of another fight and jumps back to the previous one. The problem is that he is doing this too often. For those who have short memory, it's not that easy to remember what happened. Anyone else has a problem with that?

Akatsuki are so lame after they are revived, most of them that is. I was disappointed at the fight between Kankuro and Sasori. What 4 pages and that was it? =/ Speaking of Kankuro, he's being as useless as a oil on flames. The only time he was useful (semi) was the fight against Sasori.
Now, he's back to the garbage can. Next?

Yamato? Where the ******** is he? I thought he was with Kabuto, but seeing the recent chapters he is not.

Tobi can not be Obito. Never. Why? Tobi has both his eyes before his fight with Konan, which caused him to lose one of his eyes. It's not logical. WAIT. Masashi was never logical. What if Orochimaru revived Obito in trying to get his eyes after failing to get Itachi's? Obito then, found about the massacre. No, what if after being revived. He became Orochimaru's handyman in the Akatsuki. He creeps in the shadows. Itachi finds out about Obito and asks him to help me kill the clan.... s**t happen and we're at the current stage of war.

It still doesn't makes sens on how Tobi knows Madara. Izuna is dead, there's no possible explanation on how he would get revived. Unless, during the Chumin exams, with the uproar going. One of Orochimaru's snakes/henchmen grabbed his body and took it to the Sound. There Orochimaru revived him. No, third Hokage sealed his arms didn't he?

What do you guys think about ALL this?