RooenArashi
(?)Community Member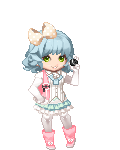 Posted: Thu, 19 Apr 2012 18:42:42 +0000
Not even

gold

and

silver

can

I had to edit the first post since so many people can't seem to read the first post or follow the rules.

I didn't see one of these yet so I thought it'd be cool to make one myself!
These types of games are always fun! I hope you all know how this sort of thing does down.
Say what kind of pony the avatar above you would be if they where a pony. Try and go beyond the fact that they don't have wings, a horn, ect ect. Be as creative or as simple as you like.

RULES.
NO QUOTING.
NO OFF-TOPIC POSTS.
YOU MUST RATE THE AVATAR ABOVE YOU.
PAY CLOSE ATTENTION TO THE PERSON ABOVE YOU AFTER YOU POST, YOU MAY NEED TO CHANGE WHAT YOU PUT DOWN.
IF THE PERSON ABOVE YOU DIDN'T RATE THE PERSON ABOVE THEM, SKIP THAT PERSON.
PLEASE FOLLOW THE SITE ToS.
IF ANYONE BREAKS THE RULES, PLEASE PM ME WITH THEIR USERNAME OR CONTACT A FORUM MOD.

ALSO, OFF-TOPIC POSTS WILL BE REPORTED. PERIOD.

ALLOWED PONY SPECIES.
Pegasus. Unicorn. Earth Pony. Seapony. Zebra. Griffon. Dragon/pony hybrids.
Flitter Pony (The ones with butterfly wings). Changeling. Alicorn. And last but not least, Llamas.

I added the Llama option because they're fluffy and cute and I'd love to see MLP Llamas.
(That and for kicks and giggles. The main reason I do ANYTHING on the internet.)
Also, if this thread is moving fast you can either post and then edit it afterwards or do something like this; "The person above me is a _________." You just fill in the blank with your favorite type of pony!
Okay? Okay! Back to the fun.