I-Iearts
(?)Community Member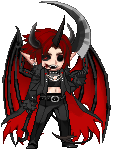 Posted: Thu, 31 Jan 2013 17:06:31 +0000

Article Link: X
Before anyone says anything, this was posted up on the EQD Nightly Round Up. There is an article written by Gamma Squad saying that Tron Uprising will most likely have its last episode tonight or err last night or whatever. First off, it mentions that the ratings for the show aren't good in general so its partly the reason for its removal, but the second part, according to Disney:

"It's easy to forget that for most toy and cartoon conglomerates, the idea of having a Brony-like phenomenon on their hands scares the ever-loving hell out of them."

So I want to leave this to a discussion, do you think we as fans are scaring the general public? It's bad enough we have the bad rep of being "sexualized" lovers for ponies with the whole cloppers and R34 tied to it, but do you think us just being the normal fanbase might be impacting society?

I find this article interesting because this is the first that Disney brought something like this up. They have other popular series that again adults love, but why is it with this show that there worried now?

Feel free to talk and chat away~ I thought this might be a good topic to talk about.