vwytche
(?)Community Member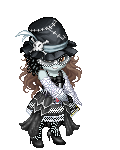 Posted: Wed, 21 Mar 2012 19:01:32 +0000
Esiris
vwytche
Esiris
vwytche

B/c elitist have nothing better to do than wave their little flags yelling, "LOOK AT US! WE'RE BETTER THAN YOU!" rolleyes
There is nothing emotional about stating a fact. Trust me, you have no idea how even tempered I try to stay in here. There are those that have encunters w/ me on other threads that will probably be glas to tell you that when I get
emotional
there is no mistaking it, or denying it.
I'm sorry, I think there was a communication here- remember when I said stuff about the three parts to argument? There's the ethos, logos and pathos: ethos makes an appeal based on moral arguments, logos is about statistics and doctumentation, studies and history- pathos are the emotional and personal appeals.
When I read that statement, it doesn't have any statistics or anything, so it can't be logos (for me those arguments are always the easiest to spot). It doesn't make a philosophical argument about the moral development of humans and the role of transparency and oaths so it doesn't have what it needs to be an ethos argument. But it is using charged words like "elitism" or speaking to emotional motivations of other people "We're
better
than you!"- making it pathos.
I think that pathos arguments are needed in any debate- but they have to be done fairly.
cat_sweatdrop
Quote:
I never said anyone in particular behaved this way. Did I name any names? I just said elitists. I didn't say initiates, or BTW, or even gardnerists. I said eilitists. So, if you aren't one, and don't behave this way it wasn't directed at you. The problem with a party line is, everybody gets lumped together. The statement you quoted was in response to a question from nyx about why some people here were treating her badly. If you don't think the shoe fits (and honestly, for you, it doesn't), than don't wear it.
I think lots of this comes back to the whole Intent v. Impact stuff, and I'm sorry this wasn't more clear on my part.
To me, I and a couple other people are trying really hard to explain what Wicca is- I know you disagree with us, but we're like you in that we're doing what we think is right. Most of us, including Nuri, Sang, Blackrose, Yami and I (and others too) are all doing our best to be polite, but Nyx was upset- and was saying things that were directed at people who were being polite saying they were harassing her.
From my perspective, this means that to Nyx there wasn't a distinction between people who were being rude and people who were being polite- so when you respond to her perception of people being rude by calling the people she is talking about elitists, it lumps all of the people who disagree with you both into the same category.
Quote:
Isn't it interesting? Vouched initiate, coven HPS, seated elder w/ the COG, and she still got targeted by the Gaia Wicca Watch and Pagan Patrol for not toeing the party line. Sort of make the actual loyalties very apparent doesn't it? For all the fancy talk about protecting and respecting Wicca she still got told she didn't know what she was talking about. Frankly, I find it amazing that the paradoxical irony of that even needs pointing out. There are those here that don't give a rat's tail about Wicca and are simply arguing their own opinion w/ anybody that disagrees w/ it.
But there were also people who were trying to improve the FAQ who weren't attacking her.
cat_3nodding
Quote:
Truth for the sake of truth is a very powerful motivater. It's the main reason I keep coming in here and throwing myself into this every day. Some one has to be the voice of truth in the chaos.

And I think that's where things get sticky- since we all look to truth by examining, it means we have to look at pathos, logos and ethos evidence.
I think that part of the problem is that Wicca's Laws make room for two ways of handling that- be a Hidden Child of the Goddess, or accept that it's part of Wicca and be willing to stand up for yourself. I think it's really unfair to represent Wiccan ritual as "sex orgies" just from that passage- and if you don't want to be associated with Wiccan ritual- it doesn't make sense to identify as Wiccan.
cat_neutral
I think what you're describing isn't always part of someone being badgered- I think lots of times it's people seeing the evidence and changing their minds- at least I hope it is.
To be honest- that's exactly what Wicca is trying to prevent by making a difference between initiates and non-Wiccans- Wicca's laws prohibit drawing the attention of the Law of the Land, or by bringing dishonor and disgrace to Wicca. Why should initiates have to have people who don't live up to the Laws reflect on them?
Quote:

Just think, if you will, one of my neighbors gets told, "Oh vwytche? Don't listen to her. She's not a real Wiccan." You know what happens next? Everything I've done and said goes right out the window as they read these article online and get the idea that wicca really must be about ritual killing and child abuse and scary sex stuff despite what i have said. After all, how would I knwo if I'm not a real Wiccan?
I kind of see these all as evidence that Wicca- with it's laws and training, is set apart from that stuff.
I'm sorry in advance, but this is really hard to phrase, so please remember my intent in all this:
The people in those articles are Wiccan in the same way you are- you all came to the title of Wicca through the same way instead of how initiates came to it, and I think that's the problem that Wicca faces, that anyone who calls themselves Wiccan is so because people have mixed the words Wiccan and Witch in modern English in ways that as non-initiates they can't fully grasp.
Quote:
Members of non-mainstream religions need to be working together to squelch these negative stereo types that lead to more hate mongering, not making it easier for the lies to spread with infighting.
Since every link showed someone who wasn't initiate and the only Wiccan practice linked to is done by consenting adults, I think distinguishing Wicca from non-intiiates practices is a way to do that. Then you can go through and affirm other witchcraft traditions.
vwytche

If she says she feels harassed, asks you to stop, and you keep up, that IS harassment, luv. She is not interested in your opinion. She doesn't have to justify it. She doesn't have to prove anything. If she's not interested, she is not interested, making your options find a way to live with it or get an ulcer.
I didn't get that impression from Nyx though- she disagreed, but she kept asking questions which invites more discussion. I'm really proud of Nyx- I know last night was hard on her- but she did really well when she came back to herself.
I think it's unfair to treat disagreement with harassment- what would happen to our posts if we did that!
cat_whee
vwytche


Look at the current unpleasentness. nyx got jumped all over to the point of feeling ganged upon and insulted. When she said as much did anyone back? Did anyone apologize?
I kind of did, and so did Nuri- which is why that kind of generalization isn't very fair.
Quote:
When someone says they feel that way, and others keep pushing the point b/c the "the truth" ie their opinion, is so much more important that another persons feelings that is innapropriate behavior.
I agree with that- but I think there's another way too- what if instead of seeing it as being more important, people try and comfort the person who is feeling attacked while still helping them understand what is going on?
OK, enough of the ethos, pathos, logos already. I know, I know everybody hangs around the student union talking about what they're learning in their classes. And I know that it's a lot of hard work to master the material, so one is understandably proud and wants to demostrate their mastery of it. I also know that when one is getting so ingrained with it as they do during the learning process it's only natural the apply the info everywhere, even where it doesn't fit. But once you get out of school people don't talk like that.
If you have any interest in the content of my posts and wish to respond to it than fine. But I've had it up to my hairline with the disection and anaysis of them. You get so caught up in breaking what I'm saying down into its components and dealing with each bit differently that you miss the forest for the trees, and then you get frustrated that I'm repeating myself No offense intended, but I am not interested inyour academic crititque of my posts. I am not handing them in to get graded. If I care to do that there is a perfectly good college on the other side of town I can attend.
I'm not going to get caught up into who did what to who for how many cookies. Justify it any way you like. The fact is that, for what ever reason, some one was feeling very hurt and very bullied, and all she got for saying so is a couple of kind of sort of apologies (one from some one that wasn't even doing it
rolleyes
) and more of the same. I know everyone here is all caught up in there quest to "spread the truth and everyone agreeing with them is way more important than some one's feelings, or little things like facts.
Now everything has to be proven so brace yourself b/c here comes the proof.
You obviously were not overly concerned about my feelings when you drew a comparision between myself and the people in those articles. I know were a bit b/c you said yourself that you were trying to find a nice way to say it, or some such. Yeah, you were trying to find a nice way to say something nasty.
mad
Oh, the solitaries are the baaad people look what you all do! We BTW would never let some one like that be one of us. We don't give a s**t that the these things happen, just so long as we're not associated with it. Never mind work WITH the solitaries and eclectics to educate the public that this sort of thing has nothing to do with Wicca.. We're more than happy to throw the solitaries to the wolves as sacraficial lambs and let the world think what ever they like about them, just so long as it doesn't get our lily white perfect hands dirty. We screne to keep these people away from us after which they are free do what ever they like, just so long as they don't use OUR word when they do it.
Well, pardon my French, but nice ******** attitude. Yes, THAT would be me getting emotional. I think it is warranted.
So, if your still reading, any response to the attacks that drove your own HPS off of Gaia in disgust at what she found here othe than, "Well, not EVERYBODY was attacking her."? Uh-huh, if it wasn't EVERYBODY than there must not be a problem at all, right?
rolleyes
Sorry, but you really, REALLY IMO opinion need to seriously think about some of this with your eyes open. The whole if it ain't gardner, it ain't wicca load has more holes than a seive, and you are to smart not to see them b/c you're too afraid to look for fear of what you'll see.
And yes, I already know I'm getting emotional. Please don't feel the need to point it out.