stealthmongoose
(?)Community Member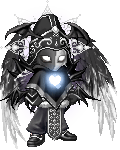 Dangerous Conversationalist
Posted: Fri, 11 Jan 2013 19:00:34 +0000
vwytche
stealthmongoose
littlebluewolfdemon
classic trashic
littlebluewolfdemon
classic trashic
I mean, who cares? it doesn't matter who's right anymore. all you do is fight with each other. it doesn't matter what you believe in. all that matters is how you act in life. whether you are atheists, or muslim, or christian, or anything, you should all be nice to each other. you'll be a lot happier.
As stated by the person above me, people care bout what is true and what isnt. The people in ED dont really hate each other to the point where we will fight, literally, over it. Its more that we discuss it and show our sides of it more than anything else. Some people do care, others dont.
when you tell people their beliefs are stupid, that moves from discussion to bashing. discussion would be like, "I disagree for these reasons," and you would do it in a civilizehttp://29.media.tumblr.com/tumblr_lyqlo2m4O41qb9x3vo1_500.gifd manner. or be like, "I am Muslim because. . ." that kind of stuff.
There are people who think telling someone else's religious views are stupid, most likely believe its a legit 'discussion' related thing. Its just being, most likely, ignorance because of the fact they dont know that much, or dont know what else to say. I say just move on, and not care.
My religion includes the dogma of 2 + 2 equaling 3. If you called this belief stupid, you would be right. You're not respecting me by taking my creeds at face value and ignoring their relevance to reality. If you were respectful you would challenge me on all of my claims that you disagree with, because to respect another human being is to observe their intelligence for what it is.
Ignorance is the idea of accepting or refusing to disagree with beliefs for the sake of sunshine and smiley faces.
OK, but supposed this dogma comes from a culture where they count 1,2,4,3,5. A short amount of discussion would eventually reveal that and clear up the confusion. But leading w, "You're wrong," will only lead to needless conflict. A challenge need not be made disrespetfully.
Everyone thinks this is about disagreement. That's a smokescreen. Some of the people I've gotten into the most drawn out, peal the onion, debates with later sent me friend requests. The problem is flat out rudeness.
"I don't think I can agree with you b/c of these points. Would you care to address them?"
"You believe that s**t? God, you're a moron."
Now of those two examples, which one is interested in having a discussion, and which one is just trolling? Not hard to figure out, is it? yet you call the second one on trolling and the defense will be that disagreeing isn't trolling, thus using the smokescreen as an excuse why they can be as rude as they like, and nobody can say anything.
The line would be drawn at the belief and the person, i'd say. "These beliefs make you appear stupid" is not wrong if the belief itself is stupid. The person themselves may be intelligent, but it is the right of an individual to assess what they are presented with.
If the hilight of your argument is "Fish can fly because God says so" then i'm afraid that's going to color a person's impression about one's priorities and validity in their beliefs.
This is different from calling a person outright stupid, but i can see that it is a thin line. The best way to determine stupid beliefs from intelligent beliefs is to apply them and measure the outcome. Hence, why counting 1, 2, 4, 3, 5 is probably going to give the impression of a lack of education, making the belief stupid regardless of culture as it has no applicable use based in intelligence.