Kuroko with Pitbulls
(?)Community Member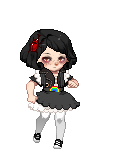 Posted: Sun, 20 Jan 2013 01:04:41 +0000
Pseudo-Onkelos
Kuroko and the Lamb
Psalms 51:5 address it, David claims he was sinful from the moment his mother conceived him, and sinful at birth. The psalms is about his sin against God and was written right after he committed adultery. I don't see how else we can interpret it other than literally. The entire song is pretty straight forward.
I know why it was written, but that doesn't mean David was literally born with original sin. That's a Catholic concept. Thanks, Augustine. Why take it literally? You wouldn't take v. 2 literally, nor would you take v. 4 literally. David didn't just sin against God only. He sinned against Uriah by committing adultery with his wife, by lying to him, and by having him killed in the battlefield. V. 7 isn't taken literally, either.
Kuroko and the Lamb
Regardless man has been cursed with a sinful nature, that of which we inherited from Adam and Eve. I don't know what babies are doing that's sinful before God, either way they had sinned, for everyone has sinned.
Adam and Eve never existed. The Hebrews and ancient Israel didn't believe in a sinful nature.
Never mind my Christian interpretation then.