vwytche
(?)Community Member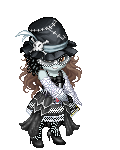 Posted: Sun, 18 Mar 2012 02:02:59 +0000
The Willow Of Darkness
vwytche
The Willow Of Darkness
vwytche
The Willow Of Darkness
vwytche


My daughter got some words wrong on her last spelling test. Was this morally wrong of her? Should I have punished her for the "lack of morals" she showed by not being perfect?
Depends on the nature of moral truth. If moral truth was that she should be punished if she did not get a perfect score, then yes. If moral truth was that she should not be punished, then no. If moral truth did not make any judgment on the case, it would be "undefined" whether she should be punished.
Now you're just arguing yourself in circles. You claim a higher morality to the universe, further you argue that I believe in it despite not being able to comprehend that I believe in it. But when I ask you to apply your asserion that it is a moral wrong to be in error to a real life incident you suddenly waffle about it depends on the moral truth of the situation. It can not be both way. Either it is a moral wrong to make and error or it is not.
I believe
that
would be checkmate for me. Altho I'm reasonably sure you will attempt to counter this by claiming I only
erroneously
believe to believe this argument.
No, you have just not realised what it means. Namely, that I am referring an inherent part of any moral proposition: that is it a truth that is undeniable. There is no case that the three situations I suggested are all possible. What that was referring to was how, depending on the nature of the higher morality(which has not been stated) of the universe, it would dictate that a given response of what must happen(i.e. if X were moral truth, then X is what should happen).

It does depend on the moral truth of the situation, but not in the way you think. What should happen depends on the nature of moral truth situation in that what should be done is set out in the moral truth that is(i.e. there are not multiple possible truths, but rather there is one truth and the situation that there is such a truth sets out the obligation of what action must be taken)
Do you honestly not see the way you are hopping back and forth over the fence, or are you just hoping I won't?
No, it just appears that way because you are failing to realise the distinction between analysis of what is the case provided that a given something is true(the point is, that in any situation where something is conceived about morality, there is a truth that results, even if you say morality is "undefined," as that means it is true morality is "undefined." ) and actual claim about the nature of moral truth(for example, that it is moral truth that she should not be punished, so she must not be punished, regardless of if anyone happened to feel otherwise).
So, there's a higher morality, but how we apply it vaies? Sorry, but that makes no sense. And I'm still waiting for any little bit of evidence of this "higher morality" you claim exsist. Just any little thing.