stealthmongoose
(?)Community Member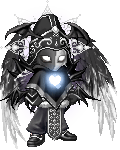 Dangerous Conversationalist
Posted: Sat, 17 Mar 2012 14:02:56 +0000
The Willow Of Darkness
stealthmongoose
I Refute Berkeley Thus
stealthmongoose
I Refute Berkeley Thus


If I were to find, rape, torture, and kill you right now, that'd be wrong.
What would i have done to have you pursue me to rape, torture, and kill me?
Every action, even those that seem unfounded, have catalysts. Assuming i did not murder your family, steal your land, or anything else of that nature, i might agree with you.
I can agree with you on a personal level. I would think it's wrong too. But would it be wrong in every situation possible to every person? If not, then can it be true morality?
I'm not saying that your example has to have a catalyst, but without reason what you're proposing is a random killing absent of cause, whereas my example provided room for real world possibilities.
Or are you saying that it's possible to answer your question on the sheer hypotheticality of it's basis without any reason proposed?
You agree "on a personal level?" What does that mean?
How could a specific situation be true in all situations? I'm only talking about one situation.
That means that if I had my imperfect and subjective druthers about it, i would probably never torture a person even if it meant saving a colony of people from utter annihilation, because i cannot personally commit myself to see such a thing as acceptable. That does not mean that my viewpoint is right compared to the truth of the matter, which is that sometimes passive interrogation does not work.
I should have specified that the axiom that torture is good or evil in any situation is a fallacy. This makes morality less of a truth and more of a subjective matter. I understand that your situation is unique to an extent since it involves a random act of sexual violence with no catalyst mentioned, but even if i could answer a reason-less crime with a subjective moral viewpoint as I did in my last post, it would only prove that morality as you perceive it can be extremely subjective.
That doesn't work. If ethical axioms do not have substance, then the cannot be legitimately used to demand action from people. If what you state is true, for you to place any ethical system in place is erroneous and based on a lie, as it is not justified that such a system of ethics be applied. If you throw out that ethical/moral conceptions express are truth, you throw them out as legitimate ideas altogether.
Ethics is a step up from morality since it analyzes the morality of a group and finds similar trends. I.E. Christian Ethic, Nazi Ethic, etc. So it is still subjective but much less so than morality that starts off from a basis of binary right/wrong thinking and does not explore further. Ethics analyzes what societies already do, and presents them along with the possible reasons for why they do it.
I agree that to place any ethical system as the standard is erroneous, but it's based more on the opinions of large groups of people than a lie in and of itself. Morality is much the same, but it uses binary right/wrong switches to immediately determine an idea of correct or incorrect that may or may not be based on real data, unlike Ethics which takes the data from a group of people and isolates it's variables, at least that's the impression i got.
Though Ethical analysis is one way to improve from morality (They are not the same) it still lacks universality aside from the truths presented within the data (Suffering seems to be brought on by physical force in many groups of people around the world for example) but it is this universality that should be pursued rather than the implication of the axiom of right/wrong/good/evil based on binary moral ideas.
It is true there is suffering. It is not true that suffering is right or wrong.
It is true that there is killing. It is not true that killing is right or wrong.
This is where i'm going with this, that it is better to recognize that these things are in existence than to lump them all up into two categories which explain neither their existence nor their function. You gain more knowledge that way.