vwytche
(?)Community Member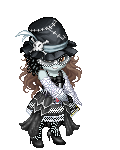 Posted: Fri, 06 Apr 2012 01:58:09 +0000
Votaro
vwytche
Votaro
vwytche
Votaro
vwytche


Oh, I wasn't putting us on a pedastal. My point was that women are often cast in the role of the tools of the dark one, and blamed for the "sins" of men. What I find interesting is that most men do not want a doormat that aprrots their own opinions. Most men want a woman that challenges them and can hold her own. The paradox is that what men want as individuals male culture seeks to eradicate.

Neither men nor woman have inadequacies. They have differences. The battle of the sexes is largely fueled by the idea that one is better than the other. This is wrong. Take a simple tube of toothpaste.

What a man does: Grabs a tube of toothpaste, pays for it, leaves.

What a woman sees: He just grabbed the first thing he saw. Does he ever think?

What a woman does: Checks labels, weighs price per volume against product quality, compares that to the importance of her product loyalty, scans the shelves for any bonuses or sales that might influence the value, checks her coupons, selects a product,pays for it, leaves.

What a man sees; She's taking forever changing her mind twenty times. Does she ever think?

The fact is, neither way is right. Money and time are both valuable. The difficulties, and hence the stereotypes arrise when either side fails to see that the other way does have merits.

Female stereotypes are more plentifull b/c society is still largely male dominated. How long have woman been called over emotional? It is only recently that we are figuring out that no, woman are emotionally healthy. We just look over emotional to emotionally stunted men that were raised to believe that big boys don't cry, and that anger is the only emotion it is manly to have. I would say the biggest inadequaciy in males as a whole is that they see themselves as the norm, and therefore measure anything different from themslaves as defficient, and therefore inferior.
Funny thing, I read labels of most of what I buy but then moderate the funds by buying some cheap crap here in there while at the same time retaining a certain level of quality. I look at others usually in confusion, sometimes in irritation. As far as emotions go, I say if the emotion is a burden to you and not motivational to what you stand for (While being a stable motivation), let it go, feel it not. If an emotion is a positive one, feel it, but do not allow yourself to drown in it for the world is not equal in purity to such emotions and such emotions can blind you if you let them envelope you for too long.
Indirectly you pretty well pointed out an inadequacy that does indeed exist among stereotypical male and female, it's that we fail to learn from each other and truly grow from it.
Human kind loves to win and come out on top. Look at the egotistcal way we regard the world around us. Between the genders we make the same mistake of assuming one must be supier, the dominant. We ignore the fact that w/o each other, we'd pretty much be doomed.
Biggest mistake the liberatiom movement made was to fight to have woman treated like men, when we should have been fighting to have them treated like human beings.
Not every culture on earth has had such an egotistical view as the modern society in the US does, therefore it is without a doubt that there is definitely hope for us as a whole yet.
I am, of course, the most familer with what goes on in my own back yard. Christianity come right out and says in chapter one that the world was made for us, go dominate it. Of other cultures I have only second hand information, so a fair judgement is harder to make.
Yes, and funny thing bringing the bible up as it is also partly to blame for the dominance of men (Along with other texts that promote male dominance and are deemed life guidebooks.
This isn't at all surprising. How much of the authorship do you see credited to woman?