Chieftain Twilight
(?)Community Member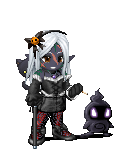 Posted: Sat, 09 Feb 2013 18:37:15 +0000
Resonare Praeteriti
Chieftain Twilight
Resonare Praeteriti
Being a LaVeyan Satanist, of course I identify highly with the Sith Code. Just look at how the Sith Code echoes some of the points of the Nine Satanic Statements:
Quote:
The Nine Satanic Statements

Satan represents indulgence instead of abstinence.
Satan represents vital existence instead of spiritual pipe dreams.
Satan represents undefiled wisdom instead of hypocritical self-deceit.
Satan represents kindness to those who deserve it, instead of love wasted on ingrates.
Satan represents vengeance instead of turning the other cheek.
Satan represents responsibility to the responsible instead of concern for psychic vampires.
Satan represents man as just another animal (sometimes better, more often worse than those that walk on all fours), who, because of his "divine spiritual and intellectual development," has become the most vicious animal of all.
Satan represents all of the so-called sins, as they all lead to physical, mental, or emotional gratification.
Satan has been the best friend the Church has ever had, as He has kept it in business all these years.
My character's alignment in the 'Star Wars: The Old Republic' game is Revanite Sith. I employ a Machiavellian balance of harshness and kindness that brings me respect from both Sith and Jedi alike. It represents me pretty well, I'd say.
you are right, the Nine Satanic Statements do mirror the Sith Code pretty neatly. the only exceptions are the ones where LeVayan Satanism is being clearly defined as atheist. it's the only reason I'd be more closely associated with Sith than LeVayan Satanism.
also, Sith isn't an Alignment, nor is Revanite. Dark Side and Light Side are. you are on the Sith EMpire Faction, with a healthy balance of Light and Dark Side Alignment which falls in line with the Revanite Codes and have likely the Revanite Title. just to be clear.
True, I myself am more agnostic than atheist to tell the truth. I don't believe in gods, no, but I do believe we have forces at work in the universe and within us, much like the light side and the dark side of the Force. They are non-personified entities, raw energies which contradict each other, but at the same time need each other to survive. The reason I identify with LaVeyan Satanism is because...well, let's face it: people aren't going to take me seriously if I tell them my religion is from Star Wars. I can agree with the Sith belief, but to list it as my official belief system seems as if it would get me laughed right out of most situations.
And yes, that is what I meant. Though, I find it funny, I have more actions stacked on the light side than the dark side. Perhaps it's because the dark side's actions are so extreme, and I'm completely given to subtlety, level-headedness, and gaining allies wherever I can make them.
And yes, the Revanite title is one I'm quite pleased to say I hold. It's a favorite of mine.
what I have noticed in there alignment tracking system is that they have a few... quirks that have been shown to have logical flaws as far as moral/ethical philsophies go. there is this overarching sense that Light-Side/Dark-Side actions are relative to the individual, and that actions trump intentions.... I disagree with both premises.
however, I would say you shouldn't let the public credibility of your beliefs play any part in it; your beliefs are your own, and they are nobody else's business.