stealthmongoose
(?)Community Member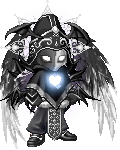 Dangerous Conversationalist
Posted: Thu, 26 Apr 2012 03:47:41 +0000
agrab0ekim
stealthmongoose
agrab0ekim
stealthmongoose
Wendigo
But you see, you can throw a monkey wrench into the works of a machine, but that does not change the machine's intended function. Only its current ability to function as intended.
Still, he makes a fair point about making monkey-wrench (or theist wrench) proof machines.
I will support your point by adding that what your opponent is arguing is might makes right, or at best an ad populum with authoritarian spin fallacy. It's really a no brainer.
I can be a d**k neanderthal idiot and teach my kids that 2+2 = God, or i could be wise and irrelevant to religion and teach them the truth about 2+2 ='ing 4.
Morality and ethics come as a result of appreciation for the truth of things, and as easy as it is to shut one's ears and eyes to the truth it does not make it any less evident.
are you saying I'm making those claims?
If so, prepare to defend your words, as I would never argue for ad populum with authoritarian spin, that would ******** me over so exceptionally much
No sir, i'm stating that your proxy justification for the abuse of the system is one of ad populum authoritarian spin, as using the power of one's position beyond the extent of the system's purposes (I.E. Using that system to cram religious belief into people) is very much an argument of ad populus and authority.
This is because what you're essentially saying is "If I or others use this secular government for underhanded religious purposes and succeed, it is no longer a secular government despite it's secular laws."
While this may or may not be YOUR opinion, i felt it necessary to point out as an authoritarian statement appealing to an argument of populus.
That being said, the system is certainly not perfect. If there are abusable laws that can be used to relegate special cases for theocratic indoctrination or otherwise, they should be changed to be more effective in blocking out that method of coersion, but it's people who abuse their power, not the government's laws themselves, that usually cause this to happen.
oh, what I'm trying to argue is that the FFs were okay with that concept, if not in theory, but in the way they set it up. I believe that it is clear that religion was supposed to play a role (see detockville (sp?) and his morality comments), but don't necisarially agree with how far it has gone.
Not "you're being sneaky, good job" but "you're abusing a well-known and intended loophole, smart move"
That said, I never once wrote my personal view of the matter, so nobody here knows it (hehe)...
Then the next question to be raised is "What proof do you have that this loophole is intentional?"
Let's keep in mind that a secular government at it's core would do what it can to block out these attempts at "taking the people's truck for a ride" and you'd have to ignore a lot of laws retroactively, including the bill of rights to do so.
Now let's put it quite simply. If the Bill of Rights (or any founding document within this country) was written as a means to end religious oppression within this country, then would any religious law that comes after be anything short of an immoral and unrighteous power-play for the sake of lying about the efficiency of one's own beliefs by hijacking the work of those who are driven by belief in reason instead of divinity?
The answer seems very clearly that any abuse of such a system would not warrant ownership for the work and power of the system when it is fully functional.
Like if I shot you in the head and argued that you were always meant to have a new sphincter.