The Catfish Blues
(?)Community Member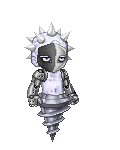 Posted: Sun, 06 May 2012 00:39:19 +0000
CDizzle17
I was very angry the other day at
a
pious cretin and it led me to write this piece. Tell me what you think, and yes I am aware of the few grammatical errors. I want to elaborate more on the subject. Enjoy:
funny all the religious people offended at pious cretin when you are describing one person.
rofl
Quote:
The universe is abstruse, it may even seem incomprehensible, but that's where science comes in, to help us understand our origins. Each scientific discovery increases our understanding of the world around us. For I do not see the universe as a mystery, I see it as a puzzle and our minds are the only tool we need to solve it. Religion is a staunch adversary of science. Religions claim they have the answer to life, but do they really?
Agreed, science is awesome. Whereas religion says it has all the answers, science is out to discover them.
Quote:

Is religion correct? No, I don't believe any religion is correct. How narcissistic would you have to be to believe that you have the ultimate truth to life? Very would be the right answer. What has religion brought except for false hope and delusion? Oh and let us not forget all the pain and destruction it has wrought. It has offered us nothing except idiotic assertions about all knowing entities. When a religion says that their creed is the only way to happiness, prosperity, and eternal life, be skeptical.
Agreed.
Quote:
Closet non-believers must come out and attack religion. It's about time they realize that their cowardice is only hindering the future of humanity. Non-believers must take leadership and propel humanity in the right direction and we are seeing this as the number of non-believers is beginning to rise. Humanity may be in the right direction, but only time will tell.
Agreed
Quote:

The idea of a God is something I despise a well, I am an anti-theist. The idea of a God is the embodiment totalitarianism. To say that an entity dictates your every move and intervenes in your life relinquishes reason and free thought. There is also no evidence for a God and therefore I refuse to take part in the concept. The only God I would accept is the Deist God, but even Deism doesn't make sense. What created God? That question will stump every believer, not even science can answer that question because it's impossible to answer.
I agree Yahweh was an asshat, and evil as any dictator, even commanding genocides.
Quote:
The future is bright for humanity. Don't get me wrong, I believe everyone should believe what they wish, but when it hinders our future as a species, then it must come to an end. That's what religion does, it hinders our future. If you're a closet non-believer, then come out. Do not be afraid to voice your opinion, your mind is the most powerful weapon you have. Use it and let us use science and reason to lead humanity to its maximum potential, if there is a limit of course.
Agreed, religion is a bronze age relic. Humans are worth so much more, and we can have love, compassion and dare I say it spiritual growth without religion holding us back. tipped