Neophenx de Chrysalya
(?)Community Member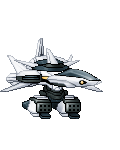 Posted: Sat, 15 Dec 2012 15:02:27 +0000
Major Logica
Neophenx de Chrysalya
Major Logica

I have not pushed my beliefs on you, expecting you to convert to them.. there is nothing to convert to.
Again, I'm stopping you short on this remark right here because you've illustrated yet again that you're adding to the black-and-white text I've written.
I did not say that you were trying to make me convert to your way of thinking, but that you are indeed pushing your
belief about stating one's faith and standing up for it
.
You also keep saying that I am attacking people, when I have already pointed out that I am looking for definitive information. It is your opinion that I am attacking people, when if you read my words carefully, removing from them your interpretation, your emotions and your opinions and READ the black-and-white text in front of your eyes, you will see that. Again, you are pushing on to me your opinion-based definition of "attacking people" when I've made it abundantly clear that I want solid answers. I have also made it clear that being loving to people does not mean sitting idly by while they live in lies. My heart breaks for people who live in lies. And yes, I do have a perception of truth that differs from yours, but it is because of what I believe is truth that I literally cry in sorrow for people who are lost. I repeat: How much do you have to hate somebody to know what the truth is and not share it with them?
As for your whole approach to "personal truth," I've already made my peace on the subject. If you honestly don't care about the actual definition of the word and would rather apply your own opinion of what the dictionary should say about it, I do hope that you are actually right and that I am wrong about what the word actually means. I'd also suggest actually studying the entire notion of this "new age" faith, because in reality it's not that new. You're telling me that people should just believe whatever they want, regardless of what very real and truth-based consequence it just MIGHT have on them in this life and the next. I repeat again: it is out of love for people living in what I believe are lies that I reach out to them, to ask them questions and think critically about the answers. It's not just a church that rides on this, but that person's individual identity and soul. I repeat (again because you continue thinking this is an attack): I would have to literally hate and despise someone to not share with them what I believe is the very real and powerful Christ, who alone is salvation in eternity and comfort and fulfillment in this life.
So tell me, knowing this definition of truth and love that I carry in my mind and in my heart, if you were to ask yourself how much you loved somebody, could you say you loved them enough to share what to you is a very real and fulfilling truth? Or is your life so full of either fear, hatred or anger that you do not want your truth, which you believe saves your eternal soul, to save another human being, be it a stranger on the street or your own parent, sibling or friend?
Your huge rant about "burden of proof" regarding evidence in a court of law does not change one single fundamental fact. While different witnesses may have different interpretations of what happened, there is STILL only a SINGLE factual occurrence of what did happen. Saying that everyone can have their own interpretation is, again, illogical in the light of there can still only be a single truth. Say for instance a murder goes to trial and is pardoned because of a "lack of evidence." Regardless of whether or not the evidence was substantial in the opinions of the members of the jury to convict the murderer does NOT change the fact that he or she committed the murder. You illustrate time and time again that you simply place more value on personal opinion than on solid information, in this tangent, and in ignoring a simple question of specific Biblical contradictions that led you personally away from Christianity. Dodging such questions is not at all clever, my friend, and (in my opinion) very disrespectful to the progression of conversation.
Oh, and I'll stop being an a** as soon as you stop paining me in that light. Your own interpretation of what constitutes "being an a**" apparently matches my definition of "speaking with confidence." Again, you're only illustrating that you're trying to push your definitions onto me by interpreting black-and-white text with your emotional reactions.
That's all very well and good, but it isn't WHAT you're saying. it's the WAY you're saying it.
Again: "the way you're saying it" also depends on
how you read what is written
. I'm done being a parrot for you.