Phallic Wonderland
(?)Community Member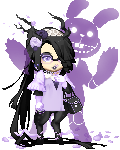 Posted: Tue, 01 May 2012 03:15:35 +0000
rmcdra
Phallic Wonderland
I don't know how many people actually watched the video, but he is not advocating for the domination of women. Complementary relationship like he describes happens outside religion too, and frankly I don't see anything misogynistic about that video. He advocates for a partnership where each has their role that forwards the family dynamic. He is not advocating for a silent woman who does whatever she is told, nor is he advocating in this video that men have godly control over their wives, or that all women have to listen to all men in their lives. It is a partnership based on humbleness (that both partners obey God and earthly law) and hard work from both of them. The only thing he said that people would actually have a reason to be upset about is that in major decisions, the final say is up to the husband.

While the clothing thing seems ridiculous, he was not abusing her by telling her to go shopping. He was not telling her to go shopping because she is ugly, or wearing rags. He was telling her to go shopping because she was unwilling to treat herself and is a hard-working mother who deserves nice things. The give and take dynamic does not have to ascribe to a biblical point of view, it is simply about being the best and most thoughtful and sacrificing partner you can be.

Also, is another video he says he would talk about the assholes who think that these words contribute godly authority, which he actually sounded very upset about mentioning.

Even if he is a douchebag, this video does not show it. He was very descriptive about what it is talking about and what it is NOT talking about, and it was certainly NOT talking about lording over his wife, nor having complete control over what she does.
His argument is that the roles of husbands and wives fixed in gender. In some relationships, the woman has to be the role of husband and the man has to be the role of the wife. Not for Mr. Driscoll. These roles are divinely ordained and fixed in what parts a person has. He then uses a literalistic interpretation of Genesis to justify why these fixed roles have to be this way. Women are not able to be the head in the relationship in this world view. This is what makes him sexist. It's what is referred to as "positive" sexism which is more damaging psychologically than "negative" sexism.
He then adds the extra stab by saying that those that aren't going with his world view aren't being "true bible believing Christians". His argument is flawed.
Edit: Clarification and addium
I figured in the big picture it was just basically that both husband and wife, not necessarily men and women before marriage, have equal dominion in different aspects of family life.
Yes, listening to the last updated thing he does say some things that are completely generalizing to both genders. I don't see a problem with how he describes the usefulness and respect that comes with working as a team to cover both aspects of family life. That is the only thing I'm arguing for.