DJ Helsing
(?)Admin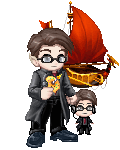 Posted: Sat, 19 May 2012 00:34:30 +0000
Hi, Gaians! We've got a quick video update to share with you-- in order to keep the Gaia community in the know, we've decided to do monthly video updates (starring yours truly) that let you know exactly what we've been up to lately and what's in store for the coming month.
Of course, there's something in it for you: we'll be hosting a contest and giving away
100,000 Gold
to a lucky winner.
We also have an opinion poll set up, so your voice can be heard and your thoughts can shape Gaia's future. Be sure to cast your vote and earn a free
Wing Sticker
.
Also here is a summary of all the updates from April 15th to now!
--------
Last Month in Review:
Site & Feature Updates:
Over 40 Updates and bug fixes with the most notable being
Philosopher's Cache update
More control over alchemy ingredients
Profile Comments update
Fixed multiple bugs and issues with the iphone app including login issues
Mecha Neko Geotargeting to work properly
Dropped support for ie7
Made trades more secure
Item Updates:
Cash Shop Update:
FMA Item Release
Flora Fauna Bundle
Rapid EI Bundle 4
Arabian Wonder Bundle
Gold Shop Update:
CrossStitch winners of the item design contest
New E.I.:
New C.I.:
Gauntlets & Goblins! (Wrapped up)
Radio Havok!
New MC's:
Past Month: April
Empress Cotton
Duelliste
This Month: May
Lady Glaive
Captain Cobalt
EI Reports:
Timmy
S-Pop Club's
Petit Chérie
Modus Operandi
Owlpocalypse!
Contests:
April 2012 MC Giveaway
Adventure Time Season 1 Trivia Contest
Summer Springs Contest
Cross Stitch: Fruit Salad Item Design Contest
May Wii Giveaway Contest
(and red devil mini wings& September 2003 Thank You Letter)
Online Events:
Grunnygeddon
Earth Day
May the fourth forum mini-event
Cash Shop Clean Up Sale Event
Convention Tour:
Anime Central 2012
Sponsorships:
The False Prince
Free Item in the poll
Other:
3 updates to Bid Blast
Updated pink links with a much better pay-out amount
Multiple Manga Storyline Updates
Removed OMG Pop
Removed Blue Noodle Offers
zOMG! Servers Updated
Stuck in training
Orb counter goes crazy
Marketplace Cap Raised to 20 if you finish the tycoon achievement
Avatar Cards are now printable so you can print your avatar card from home and take it to participating locations to get it charged with G Cash.
Summer Springs Exclusive item giveaway and launch of ability to earn gaia gold each time you level up in the game
Released Monster Galaxy on Gaia
Upcoming:
Convention Tour 2012:
Fanime 2012
A Kon 2012
Metro Con 2012
Mc Giveaway Contest
Working on Towns 2.0
Making significant tweeks to alchemy
Next chapter of the manga coming soon
Summer Olympics Event
--------
Contest Rules and How To Enter:

Reply to this thread with your answer to this question:

Who is your favorite character from this month's Manga and why?

Submit your entry before Tuesday May 22nd 2012 at 12:00 noon PST!

Rules and Judging:

This contest is open to all Gaians! We will not disqualify anyone based on age or location.
You must reply to this thread with your favorite character from this month's Manga and tell us why. Incomplete entries and spam posts will be disqualified.
Though you may submit multiple entries, we highly recommend that you choose your favorite entry and best reasoning and enter only once.
Entries must be a favorite character from this month's Manga accompanied by a relevant reason why it's your favorite, or they will be disqualified.
Entries must not include any explicit or inappropriate words or phrases.

When the contest has ended, Tuesday May 22nd 2012 at 12:00 noon PST, we will review the entries and choose 1 random winner to receive 100,000 Gaia Gold. The winners will be contacted via PM and granted their prize directly into their inventory. Winners may be announced at the conclusion of the contest once they have received their prize!
Have Fun and Good luck!