DJ Helsing
(?)Admin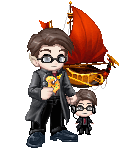 Posted: Wed, 20 Jun 2012 01:30:06 +0000
Hi, Gaians! We've got a quick video update to share with you-- in order to keep the Gaia community in the know, we've decided to do monthly video updates (starring yours truly) that let you know exactly what we've been up to lately and what's in store for the coming month.
Of course, there's something in it for you: we'll be hosting a contest and giving away
100,000 Gold
to a lucky winner.
We also have an opinion poll set up, so your voice can be heard and your thoughts can shape Gaia's future. Be sure to cast your vote and earn a free
Wing Sticker
.
Also here is a summary of all the updates from May 15th to now!
--------
Last Month in Review:
Site & Feature Updates:
Over 30 Updates and bug fixes with the most notable being
Released MOGA on Gaia with no FBC
Monster Galaxy Soundtrack on iTunes!
zOMG! Servers Updated
Stuck in training
Orb counter goes crazy
Shop works even with no voice fonts in inventory
Marketplace Cap Raised!
For those with The Tycoon achievement
Gifting Interface Upgrade
Forum Spoiler Feature
Guilds are getting commas in their numbers
New Meebo Bar
Item Updates:
Cash Shop Update:
FMA SD+ Dolls
All FMA Items Extended (Still Available in Meko Neko)
Wuxia Assassination Bundle
Gold Shop Update:
New Hair Styles in Salon Durem
New E.I.:
Keiko's Cake
New C.I.:
June Advanced Chance
Radio Havok Wrapped Up
Full Mood
Digital Rainbow!
New MC's:
Past Month: May
Lady Glaive
Captain Cobalt
This Month: June
Prima Poppet
Draconis Adamantine
EI Reports:
Petit Cherie
Bunnihilation
Modus Operandi
Timmy
Keiko's Cake
Contests:
May 2012 MC Giveaway
Summer Springs SS Contest
May Wii Giveaway Contest
(and red devil mini wings& September 2003 Thank You Letter)
June Wii Giveaway Contest
(and red devil mini wings& September 2003 Thank You Letter)
Online Events:
Spring Mixer Prom
Fanime Webcast
Cash Shop Clean Up Sale
H&R Wesley Burned Down
The Diamond Jubilee
Waffles the Cat
Convention Tour:
Fanime 2012
A Kon 2012
Metro Con 2012
Other:
1 updates to Bid Blast
PSA about topics you should not joke about on gaia
New Events Page Feedback
Testing a new offer provider with a 50/50 user split
Upcoming:
Convention Tour 2012:
Anime Expo 2012
San Diego Comic-Con 2012
Mc Giveaway Contest
2012 Gaia Olympics Event
Events Calender
More Manga Updates
Forum titles System
Number of small fixes to make pages and forums load faster.
--------
Contest Rules and How To Enter:

Reply to this thread with your answer to this question:

Who is your favorite MOGA and why!

Submit your entry before Tuesday June 26th 2012 at 12:00 noon PST!

Rules and Judging:

This contest is open to all Gaians! We will not disqualify anyone based on age or location.
You must reply to this thread with your favorite MOGA and tell us why. Incomplete entries and spam posts will be disqualified.
Though you may submit multiple entries, we highly recommend that you choose your favorite entry and best reasoning and enter only once.
Entries must be a favorite MOGA accompanied by a relevant reason why it's your favorite, or they will be disqualified.
Entries must not include any explicit or inappropriate words or phrases.

When the contest has ended, Tuesday June 26th 2012 at 12:00 noon PST, we will review the entries and choose 1 random winner to receive 100,000 Gaia Gold. The winners will be contacted via PM and granted their prize directly into their inventory. Winners may be announced at the conclusion of the contest once they have received their prize!
Have Fun and Good luck!