DJ Helsing
(?)Admin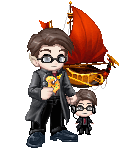 Posted: Fri, 21 Dec 2012 23:19:57 +0000
Hi, Gaians! We've got a quick video update to share with you-- in order to keep the Gaia community in the know, we've decided to do monthly video updates (starring yours truly) that let you know exactly what we've been up to lately and what's in store for the coming month.
Of course, there's something in it for you: we'll be hosting a contest and giving away
100,000 Gold
to a lucky winner.
We also have an opinion poll set up, so your voice can be heard and your thoughts can shape Gaia's future. Be sure to cast your vote and earn a free
Wing Sticker
.
Also here is a summary of all the updates from the last 30 days!
--------
Last Month in Review:
Site & Feature Updates:
Removed Bid Blats
Released Flynn's Plunder (releasing old items)
Daily Chance Update with new items
Guilds Bugfixes
Achievement Counters update
New Account Security updates
Remove gold granting from facebook games temporarily
Upgraded Rally and Virtual Hollywood to new flash interface
Released a number of updates for Towns 2
Huge marketplace update
Removed ie6 compatibility
Fixed issues with android app
Resort world is leaving gaia
Huge forum and Guilds maintenance
Cash Shop Update:
Classic Wintertide Bundle!
Gold Shop Update:
New Hair and Eyes at Salon Durem!
Garage Sale Update
Cross Stitch Contest Item Release
New E.I.:
Polar Tear!
New C.I.:
Advanced Chance
Cryptic Path!
Revolution Midnight
Trinket Heart!
New A.I.:
none
New MC's:
Nov
Sunset Spirit
Prince Cardinalis
Dec
Princesse Honoré
Old Nikolas
EI Reports:
Wisteria!
Polar Tear
Bunnihilation!
Contests:
CrosStitch Contest: Sweets for a Sweetie!
Online Events:
Cash Shop Cleanup time!
Gobble Gobble Bang Bang! Thanksgiving Event
Black Friday 2012: Huge Bundles, Amazing Items! Sale
4th Annual Modmas!
12 Days of Xmas: Claim Your Free Gifts!
Charity CI Vote for the charity
Convention Tour:
None
Partnerships & Sponsorships:
Pepsi gold giveaway in rally and virtual hollywood
Other:
Monster Galaxy: Exile for iOS and Android is here!
All New Backgrounds for Gaia Avatar Cards!
Multiple Manga updates
new virtual currency partner - Zeevex!
biggrin
New in the Crystal Box: Kaloh the Valu!
new item for completing Gaia Offers!
Upcoming:
Convention Tour 2013
Gaia On the Go Android App now live for Android Devices
Fall Forum Clean-Up continuing
Housing 2.0
--------
Contest Rules and How To Enter:

Reply to this thread with your answer to this question:

What's your favorite Holiday themed item and why!

Submit your entry before Tuesday January 8th 2013 at 12:00 noon PST!

Rules and Judging:

This contest is open to all Gaians! We will not disqualify anyone based on age or location.
You must reply to this thread with a valid response to the question whats your favorite holiday themed item and tell us why. Incomplete entries and spam posts will be disqualified.
Though you may submit multiple entries, we highly recommend that you choose your favorite entry and best reasoning and enter only once.
Entries must be accompanied by a relevant reason why it's your favorite, or they will be disqualified.
Entries must not include any explicit or inappropriate words or phrases.

When the contest has ended, Tuesday January 8th 2013 at 12:00 noon PST, we will review the entries and choose 1 random winner to receive 100,000 Gaia Gold. The winners will be contacted via PM and granted their prize directly into their inventory. Winners may be announced at the conclusion of the contest once they have received their prize!
Have Fun and Good luck!