Junque
(?)Community Member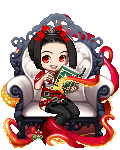 Intellectual Cutie-Pie
9,350 Points
200
Posted: Sun, 03 Jun 2012 21:18:49 +0000
Thank you, developers, for working hard on this game. I hope this game is still in test and is being tested by detail-oriented people who care about their work.
The process of adding neighbors desperately needs some intelligent attention.
I don't know how it was on Facebook, but on Gaia, adding neighbors is a pain. Ideally, you should be able to add your friends who also play MoGa with one click. Instead, the process is:
1) Send an awkwardly worded invite that makes it sound like the recipient has never heard of MoGa before. In fact, it makes it sound like a different, RP-type game.
2) When they rightly ignore the cruddy invite, you can send another badly worded reminder
such as
Quote:
I need your help taming creature...
I need your help taming creatures in Monster Galaxy. If you accept, you'll get a free monster of your own! Won't you please help me?

- Play Now!


The sentence fragment is stupid, and the last part is a lie. There is no free monster.
3) when they ignore that, you can continue to spam up their inbox with
.
Please listen to the following suggestions:
A. PLEASE don't let MoGa reminders, and gifts spam up Gaia inboxes! They are in-game messages only, and should stay in-game. Only the first invite to the GAME (not a neighbor invite) should appear in the Gaia inbox.
B. Re-word the messages to make more sense and look more professional.
C. Make neighbor requests one-click, so that endless sending of spammy reminders can be avoided.
Oh, and when we are able to give gifts, let's grant them all at once instead of having to click on every single "Gift "xxx"? click submit" confirmation button.