-Da llama king-
(?)Community Member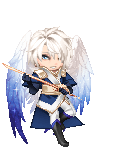 Posted: Tue, 29 Jan 2013 03:33:06 +0000
Welcome!! Now... most of these are old samples, but they are still good. I have learned to smooth out the pixels, and to animate better. Prices can be haggled, but don't argue.
Do not harass me.
Simple usually is done in one day, complex is a few days, custom a week and comic a week. I will try to update my status, but if not done after a week; pm me POLITELY about it.


I will send trade if I accept your order; send it back and accept twice!


When posting an avi, do NOT have anything covering the neck, or just have the avi naked and head items only! Like so:

DO NOT REMOVE MY MARK!
<.<
RANDOM FREEBIES TO BUMPERS!
also! Every 10 bumps gets you points to animation freebies biggrin

Post 1:Rules
Post 2:Form and waiting list
Post 3:Samples/animations
Post 4:Suggestions and present list
Post 5:Whitelist/ban list
Post 6:Guest shop
Post 7:Links in/out
Reserved rest XD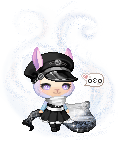 My main accounts... so don't be all O.O if I post as either Llama or Trinidy.