Ambu
(?)Community Member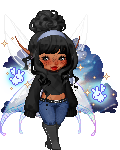 Vicious Survivor
12,050 Points
100

50
Posted: Fri, 26 May 2006 01:24:28 +0000




Welcome to the Lotto/Money Games subforum of Gaia Exchange. This is a forum for users who wish to create a lottery or other kind of gold related games.

This sticky is meant to provide you with the rules of the forum, as well as with tips and suggestions on how to run a successful lotto, or to keep from being scammed. Please take a moment to read all of the thread and please check back for updates regularly.




Navigation


Update 9.29.06
There were some alterations to a few rules, please take the time to review them. The changes have been made to the following rules;

NEW! Minor Change Entering contests/games/lottos** with mules or own account
This is not permitted. If proven that a creator has entered a contest/game/lotto with a mule account, it is considered a scam. The creator will be banned along with the mule that was used to enter the contest/game/lotto. And obviously, if the creator joins his/her contest/game/lotto, it is also considered as scam.

Note: There are a few games which require participants to play against a "house", usually the thread owner. Because these types of games cannot be played unless the 'house' is allowed they will be allowed under an exception. Please keep in mind that all threads are subject to moderator review and if your thread is found to not be an exception a note will be sent with a request to change.

** All threads of this nature which involve participants and transactions of gold.


NEW! Major Change Present the method of picking the winner
All lotteries/games/contests/etc which require a 'random' winner must use one of Gaia's two random generator post options to present the winners. The dice roll option or the random number generator are both allowed as long as the highest number and lowest number of entrants are represented.
Example; If you have 500 participants in a lotto, the random number generater would be easiest as you can easily generate a random number between 1 and 500; however, with a dice roll you cannot unless you use a multiple of 5 - 100 sided dice. But if you did that, then participants 1-4 would not be able to win. Please make sure that your choice of random use equally represents all participants.

Note: Because this is a change that requires many users to alter their existing lottos we will allow users a chance to make this change. All new lottos must immediately use this method. Any pre-existing lottos will be given a chance to change their methods. This change is being made due to the large risk of scamming and cheating that is capable when the 'random user' is chosen by methods outside of Gaia. Because of this, failure to alter your methods of choosing a winner may result in the deletion of your thread and/or a warning.



REPORTERS

: If you see a thread which is still using a non-gaia Randomizer posting that there has been a rule change is okay. But please do so in a non-threatening or rude way. If a thread owner refuses to make the change, DO NOT CONTINUE POSTING OR ARGUING, simply report the thread and a moderator will talk to the thread owner. Any users found harassing a thread owner about this change will be dealt with so please keep this in mind.




Update 8.14.06
Added a note about quiz/questionaire threads. These should be posted in the Chatterbox forum and not in the lotto/money games forum. Please see the rules and guidelines post for more information.

Thanks!