leaving4goodsry
(?)Community Member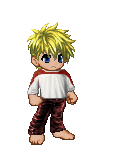 Posted: Thu, 08 Mar 2012 21:47:05 +0000
25,000 slots. 100 gold/slot. Over 4,500,000 gold in
Prizes

.
Main Lottery + Many
Contests
+ Betting
All Thread Layout, Graphics, and Banners made by: Sh4wny [me]☺
All 25,000 slots have been sold and the Prizes have been drawn starting on page 1367
Note:
The spoiler button is used quite often throughout the first page of this thread.
Not everything covered up by a spoiler button is a "spoiler". I mainly use the
spoiler button to condense the thread to make it look more organized and
appealing☻

Click the banner above to visit The New Jackpot! Gaia Lottery & Contests Guild
All of the proceeds from this lottery go to either charity or back to the lottery☺
Please

Hit the

<3

button and

Subscribe
heart
Please
Join
The New Jackpot! Gaia Lottery & Contests Guild
Please

engage in the many

Contests

available & win gold
Please

bet with your friends, chat, and hang out
The idea and inspiration for this thread came from my
friend Amensu Saje and The WindMILLION Lottery.☺
Hello, Welcome to the Jackpot! Gaia Lottery and Casino,

aka

ⒿⒼⓁⒸ (JGLC)
My name is Sh4wny, or Shawn, but some of you may know me as Purple_Fr33k, my previous account. It is my goal to help all of you make money and live your dreams in Gaia. I have decided to create this lottery to help Gaians like you earn money and achieve your goals; it is not for my own profit. Just make sure you read all of the rules and follow all of them. In this lottery, you could Win Big and live your dreams.

The total number of tickets that will be sold for the main lottery is 25,000 slots. 25k tickets may sound like a lot, but the more tickets you buy, the faster the winners will be determined. Each ticket will be sold for the very cheap price of 100 gold each. Think about this: you can make over 100 gold by just posting in the forums 1 time. With that 100 gold, you could buy a ticket and win 2,000,000 gold. It is perfectly fine to only buy one ticket, but the more tickets you buy, the better your chances are of winning the Jackpot!☺

Unlike most lottery owners, I do not seek to make a profit off of this lottery. After all of the tickets are sold, I should recieve about 2,500,000 gold in ticket sales. I plan to give every coin of it back to you guys. I will give 4,500,000 gold away as main lotto prizes and much, much, more as contest prizes and to charity.

This is a very safe thread and it is not a scam. Your money is perfectly safe with me. I have read and I am aware of all of the current gaia

Lotto/Money Games Rules and Guidelines

. Also, unlike most other lotteries, if the lottery is forced to terminate for some crazy reason at any time before all 25,000 slots are sold, I will provide refunds to everyone who purchased tickets (this does not include free slots that I give away) unless I am hacked or banned.

The winners will fairly be selected randomly. I will post the Gaia Online random number generator in this thread to find out the winners after all 25,000 tickets have been sold.

While in this thread, everyone is required to follow all the rules. To purchase tickets, please follow all the directions below and please contact me or an online admin if there are any problems.

In this thread, we strongly encourage posting, starting conversation, betting, hanging out, earning gold, and having fun. This thread is suggested for anyone who is questing any items or gold, someone who wants to make extra spending money, or just about anyone else. You could become a winner today! Just remember: Live Luxuriously.
Introduction

~ Table of Contents ~ Rules ~ Prizes ~ How this Lottery Works ~ Ticket Holders ~ How to buy Tickets ~ Link In ~ Donators ~ Links Out ~ Contests ~ Suggestions ~ Winners