Evelin333
(?)Community Member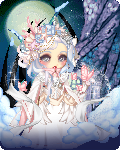 Posted: Sat, 11 Aug 2012 02:27:37 +0000
Bonjour, mes petit enfants. Hehehe /shot
Welcome to the thread, make yourselves at home!
Some of you might not know/ are confused about what Lolita is! If this is the case clink the below link, s'il vous plait
heart
here~
Before anything else here are the house rules. Follow them and your stay here will be excellent!
1. No spamming
The occasional bump to bring this back up to front page but avoid...pages of it~
2. NO YANDERE/KILLING/OTHERWISE MIAMING NEAR THE CARPET.
3. Do NOT advertise YOUR thread in MY thread.
NO ADVERTISING IN MY THREAD (unless you pm me about it first.) KEEP IT TO YOUR POST STYLE/SIGGY PLEASE! THAT MEAN SELLING ITEMS TOO! *exclusions apply to those on the regulars list.
4. Due to the lack of people reading the rules (to the nice children out there, sorry!) I must enforce a 1-strike system.
You get 1 warning and only 1. Second offense means permanent blacklist. Capiche?
5. DO not. I REPEAT DO NOT USE HIGH HEELS AS PROJECTILE WEAPONS!
Now, let me introduce some thread regulars and/or other nice people i've met!
Be nice to them. Or face the wrath of everyone. and me.
Marrionetta - Nickname: Marri.
Special Abilities: Lolita Expert. Catchphrase: I AM THE UNDEFEATED CHAMPION. IT IS ME. I AM THE GOLD STANDARD OF KAWAII!
Interesting facts: Marri has a gaia Lolita item catalog thread thing... check it out!
Marri is MIA. If you see her floating around, tell her we miss her!
x- rainbow harmony 01 -x - Nickname: Rain or Rayne or Rain-san or Rain-Babbu (mine only sorry!).
Special Abilities: Thread Dandy. Can and will make ladies swoon and brighten your day. Catchphrase: Various Compliments.
Interesting facts: Her
only
lovely lady and primary attention holder is Princess . (why yes, we are all jealous of that lucky lady)
orasmic marshmallow - Nickname: Marshie.
Special Abilities: Thread Tektek-er.
Catchphrase: UNKNOWN. Marshie is on hiatus/MIA
Interesting facts: Marshie is good at art!
Nikko Roseus - Nickname: Rose.
Special Abilities: Thread Cutie-Pie.
Catchphrase: I'ma total mystery~
ninja
Interesting facts: Her art shop is to die for. Currently full but her CHIBI'S ARE SO EFFING CUTE <3. Srsly go buy from her. srsly. unf.
KuramaCat - Nickname: Kura.
Special Abilities: Thread Cross-dresser.
Catchphrase: NO IDEA.
Currently MIA (if you have seen this person, give them a poke and remind them we all miss them ;;A; )
Sed Princeps Vester - Nickname: Princessa / Princess/ Maccy-san.
Special Abilities: OUR VERY SPECIAL PRINCESS. Rudeness and anything mean directed towards our princessa will not be tolerated. No strikes, no warnings. Insta-Blacklist
Catchphrase: Shut up!", "I'm not!", "Idiot" and "Senpai is going to get her skull bashed in with a high heel. c:"
Intersting facts: Has the love (??) of our dear rain. Also a tsundere.
smiling wearily - Nickname: Smiley
Special Abilities: Puts up with our craziness
Catchphrase: NOOO IDEA WILL UPDATE WHEN I FIND ONE!
Interesting facts: Smiley is new to gaia and lolita! So everyone send her gifts.
xhuu - Nickname: xhuuuuuuu, xhuu-san, xhuu babbu
Special Abilities: She's mine.
Catchphrase: I HAVE YOU NOW (idk)
Interesting facts: xhuu is very special to me. Her station is similar to that of princess. BE WARNED!
Merci pour votre attention
Thank you for reading and enjoy your stay.

ANNOUNCEMENTS:
06/13 Ciao everybody! I am really sad to announce my semi-hiatus from Gaia (Probably be most active
on the weekends) because of the overwhelming amount of RL work I have and starting my first job.
Keep a look out for art freebies and contest during Holidays and long weekends~ (Australian)

09/13
Hey all my lovely lolita's out there! I'm back!! It's almost the holidays (and my birthdays) and I'm super pumped about being able to (FINALLY) do my L's test! I'm currently addicted to Animal Crossing New Leaf so if any of y'all play, shoot me a PM and let's play together! I only play on weekends 'cause my mother confiscates my ds D: I think it's for the best, otherwise i'd flail school!
11/13
Guys guys guys! We're almost at 200 pages! SOOO CONTEST TIME <33
WINNER IS: smiling wearily