Evelin333
(?)Community Member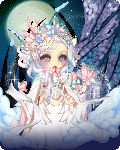 Posted: Sat, 11 Aug 2012 02:27:37 +0000
*Blows dust off the thread*
Woah, it's been a while since this thread was active and I think that it's time for a revamp!
I'm am very proud to present to the brand new, sparkling
SHOW ME YOUR LOLITA AVATAR V2
a.k.a Lolita Hangout!
Welcome, welcome!
For this momentous occasion, I shall be giving away 10m to the FIRST person to RNG 1-1000 and gets 30!
If you're confused as to what the Lolita guidlines are please see:
here~
Just some house rules to make this thread better for everyone ok?
Here we go:
1. NO YANDERE/KILLING/OTHERWISE MIAMING NEAR THE CARPET.
Seriously, it's expensive to keep dry cleaning the carpet!
2. Do not advertise YOUR thread in MY thread.
Please PM me first if you would like to advertise OR host a contest!
3. There is a one strike system. Because some people can't read rules...
You get 1 warning. Second offense means permanent blacklist.
4. DO not. I REPEAT DO NOT USE HIGH HEELS AS PROJECTILE WEAPONS!
They hurt.
5. Follow TOS/PG13 please
This one is a no brainier.
Now, let me introduce some thread regulars and/or other nice people i've met!
Be nice to them. Or face the wrath of everyone. and me.
(spoiler'd because the list is kinda long)

Marrionetta - Nickname: Marri.
Special Abilities: Lolita Expert. Catchphrase: I AM THE UNDEFEATED CHAMPION. IT IS ME. I AM THE GOLD STANDARD OF KAWAII!
Interesting facts: Marri has a gaia Lolita item catalog thread thing... check it out!
MARRI IS BACK
AND SHE IS GENEROUS
OMFG
Marri is one of my senpai's

x- rainbow harmony 01 -x - Nickname: Rain or Rayne or Rain-san or Rain-Babbu (mine only sorry!).
Special Abilities: Thread Dandy. Can and will make ladies swoon and brighten your day. Catchphrase: Various Compliments.
Interesting facts: Her only lovely lady and primary attention holder is Princess . (why yes, we are all jealous of that lucky lady)
Rain hasn't been seen for a while. WE MISS YOU

orasmic marshmallow - Nickname: Marshie.
Special Abilities: Thread Tektek-er.
Catchphrase: UNKNOWN. Marshie is on hiatus/MIA
Interesting facts: Marshie is good at art!
Marshie is MIA too.

Nikko Roseus - Nickname: Rose.
Special Abilities: Thread Cutie-Pie.
Catchphrase: I'ma total mystery~ ninja
Interesting facts: Her art shop is to die for. Currently full but her ART IS SO EFFING CUTE <3. Srsly go buy from her. srsly. unf.

KuramaCat - Nickname: Kura.
Special Abilities: Thread Cross-dresser.
Catchphrase: NO IDEA.
Currently MIA (if you have seen this person, give them a poke and remind them we all miss them ;;A; )

Sed Princeps Vester - Nickname: Princessa / Princess/ Maccy-san.
Special Abilities: OUR VERY SPECIAL PRINCESS. Rudeness and anything mean directed towards our princessa will not be tolerated. No strikes, no warnings. Insta-Blacklist
Catchphrase: Shut up!", "I'm not!", "Idiot" and "Senpai is going to get her skull bashed in with a high heel. c:"
Intersting facts: Has the love (??) of our dear rain. Also a tsundere.
Hasn't been seen in a while tbh

smiling wearily - Nickname: Smiley
Special Abilities: Puts up with our craziness
Catchphrase: NOOO IDEA WILL UPDATE WHEN I FIND ONE!
Interesting facts: ONE OF OUR NEWEST REGS.

xhuu - Nickname: xhuuuuuuu, xhuu-san, xhuu babbu
Special Abilities: She's mine.
Catchphrase: I HAVE YOU NOW (idk)
Interesting facts: xhuu is my waifu. Pls be nice to her.

Also Creep Bone is my other senpai <33
Tiny Villan is my Kohai.

ANNOUNCEMENTS:


06/13 Ciao everybody! I am really sad to announce my semi-hiatus from Gaia (Probably be most active
on the weekends) because of the overwhelming amount of RL work I have and starting my first job.
Keep a look out for art freebies and contest during Holidays and long weekends~ (Australian)

09/13
Hey all my lovely lolita's out there! I'm back!! It's almost the holidays (and my birthdays) and I'm super pumped about being able to (FINALLY) do my L's test! I'm currently addicted to Animal Crossing New Leaf so if any of y'all play, shoot me a PM and let's play together! I only play on weekends 'cause my mother confiscates my ds D: I think it's for the best, otherwise i'd flail school!
11/13
Guys guys guys! We're almost at 200 pages! SOOO CONTEST TIME <33
WINNER IS: smiling wearily
12/13
OFF TO FRANCE. PUTTING THREAD ON HIATUS MODE
05/14
WOAH
I haven't recieved alerts from here for forever! Nice to see it's still moving though slowly!
IT'S TIME FOR A REVAMP I THINK
*scampers off to get new gfx*