Minak0
(?)Community Member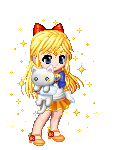 Posted: Mon, 25 Feb 2013 21:57:27 +0000
Tuah
Minak0
Tuah
Minak0
Tuah
Minak0



Good with some, bad with uncles and such.... I still feel distant from everyone. I told my mother about me being TG, and even though she helps me with buying makeup from time to time, which I HAVE grown accustomed to doing myself now, I feel like she is a dead body being dragged on a chain, just following but nothing more. She is caring as heck, but she isn't really girly. My family sees and knows of me as a joker, so even if I came out, they wouldn't take me too serious.
Coming out may be hard, but it's necessary if you want anything to change. If anyone doesn't take you seriously, they will after you've started hormone therapy. Doesn't really matter what they think as long as you have access to the tools you need.
Can't start that when I have no serious therapists around like..... anywhere. >_>.... and the ones near (but are at LEAST 20 miles away) never reply back to me at all. The one I called in Boston willing to commute to won't see me because I need to have my primary doctor in with them.
Seems futile to me, and that is what agitates me. I am sick of whining about it, but damnit, I really need to vent somewhere. :/
I met with my therapist over video chat on Skype. Actually, I first scheduled an appointment with my endocrinologist who subsequently referred me to her for the necessary sessions as a formality, after my tests came back fine.
Bull-headed stubbornness is the only way to wade through bureaucratic ******** that is the medical world. Keep looking, no matter where you have to look. Make the world submit to your will.
Skype therapists... that's an idea..... but can they recommend hormones and such for you legitimately, or are they only 100% for talking?..... I mean, I am skeptical on the whole idea. I don't know how pay goes, who to trust and all of that too. :/.... but if it is my only way to finding a serious helping therapist, then whatever it takes. ):
Try finding an endocrinologist who has expertise with transgender people, and ask them who they would require a recommendation from. Explain your situation to that therapist and request either Skype or phone sessions or something.
Not a bad idea. I just emailed a guy that told me to email him if I have any questions from the place that turned me down because of the primary doctor thing I stated earlier. He told me they will fulfill hormones there, so I figure he is a wide open door. God, I hope he can help with this.
On a side note, I hope to get my T/E levels tested in a few days at my physical. I can already tell I am going to have a good flow of estrogen in me.... since I am emotional (I'm terrible with this. I cry to things that aren't even sad....) and mood swinging left and right, and, if true, my index finger is longer than my ring (indicating estrogen level being more dominant in the womb I guess?...) I really can't wait to get this test done. :/