Minak0
(?)Community Member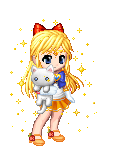 Posted: Mon, 04 Feb 2013 20:40:38 +0000
Kandi-kid-Karinka
Bornes
Kandi-kid-Karinka
*random* one day I really need to read the first 300 pages of this thread so I know what the ******** every ones story is bahaha, i read s**t and im only half aware it makes it hard to comment, damn you 40 hour work week -___-
Haha. Don't do that. Just ask for an intro from everyone. Most of us don't mind saying it over again.
xd
to an extent yea, but like I don't wanna be like "whats your situation" "boy or girl" or idk xD it just seems rude. I guess to be honest, I was very ignorant to the entire population of trans, i mean yes I am Bi, but when I started dating a Trans man, it became something i wanted to read into and now come to highly defend. I dislike asking about s**t because i seriously don't know who is comfortable with what so id rather read it first and go from there.
I'm not bothered to talk about myself if you are curious about us.
I personally, an MtF. My first few years of my life, I have always been that shy and quiet child. I was brought up in a family that was pretty.......well, heavy with sports and a few other male-dominated and loved things. My mother isn't a very feminine mother either, so my start of my life, I never really had heavy female influences. I have nothing but brothers.
Once I got to about 11-12 years, my start of realizing who I am started to show. I remember back then, I started trying out my mother's clothes in secret because... well, males + female things = bad. My mother didn't have many girlish clothes, but she did have some. I loved them.... in every way. It felt foreign to me, but it felt right..... few more years move on (Like high school), and soon, when I start looking at girls, I never, ever looked at them for their breasts..... butt.... anything..... I started looking at them in envy..... "God.... she is pretty...." "I love her dress"..... and not to mention I was in a trade high school, we had a cosmetology course there, and all that time, I just wanted to go there, but society pressured me away...
I leave school and graduate, and with nothing but work to do, I just start piecing myself together..... this is years of envy of women, love of clothes, and the more I thought about it, the more I hated myself. One of my female friends won prom queen of her year (was a year below me) and when I saw her prom pictures, I felt even worse. She looked gorgeous. I was of course happy she was prom queen, but back then, I just kept saying to myself not how happy I was of her, but how I envied how she could look so gorgeous, and become prom queen.... made me feel like a bad friend.
Well, between then and now, I just been hating myself more and more to the point I started to realize.... I really just should have been female. I hate everything I am. I started getting very depressed, and to this day, I still get depressed. Not too long ago, I came out to all of my friends, including the prom queen one where I stand, and while some brush it away, she was actually the only one who seems to care about my stand. Lately, I have been into learning makeup, and even told her this. It seemed to have thrilled her. To be honest, we are a tight knit group of friends..... 6 of us. 3 biological girls, 3 biological males.... and two of those girls are pretty tomboyish, so it leaves her to not have that "female" friend..... heck, we were talking about makeup and epilators once before, and she told me "I never thought I would ever talk to anyone about this stuff..."... and told me she would ask for help online, and always be ignored.
Well, wheere I am today, I am seeing a therapist day after tomorrow. I am 25, and have long since regretting not moving and pushing my life forward. This female friend of mine is a doll..... we went and saw a movie in Boston back on the 12th of January, and when we were hanging around, she out of the blue told me "If you see someone and want someone there for you, I would be more than happy.... then after, we can go out and eat or something"....
I freaking loved her. I wasn't doing it outside, but inside, I was crying of happiness.... she's a true friend. *Just broke a tear saying that even*....
I just hope from here on, I can move myself forward. There's more to it, but that's a run down of some things now.