chainmailleman
(?)Community Member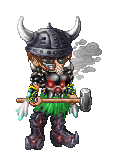 Posted: Tue, 05 Feb 2013 06:01:56 +0000
Only Gray
chainmailleman
Only Gray
chainmailleman
Only Gray
Arcobelano
Life doesn't have worth, because you cant put a price on it. Your life only has as much worth as you honestly think it does. In all realism the universe would keep spinning if an entire race was killed off.

Thank you.


I'll be honest, it makes me smirk and sneer when I see attempts at suicide prevention.

I don't know, it's a mix of childish and irritating of people to try.

You know, the amount of military suicides last year hit an all time high?
Can you blame us Military folk?
Look at Iraq and Afghanistan. How many civilians have been killed? Who is profiting from said invasion?
My battle buddies that are offing themselves are the ones that cannot handle the truth.

No, I certainly cannot.

And I cannot thank you people enough. You are brave, you are strong, and all you get for putting your life at risk every day is nothing from that sad thing we call a 'government'.

It's just a senseless waste of life... just, UGH. scream
And whats worse is if you don't off yourself, then you develop some form of PTSD and go crazy. People won't hire you, you probably are on drugs or alcohol, by this time your homeless, and so on and so forth.
I've been homeless for the past 2 years just couch surfing and living in small foxholes I dig up and down the Weber River. The military turned me into a bad a** capable of handling this with ease, but man is it nice to have a nice freaking bathroom. Even the ancient Romans had bathrooms......

I don't even know what to say.

You get screwed over in the military, nobody is willing to hire you... and you have no where to start.

Anywhere close by that's interested in hiring vets? Try to work your way up into one of those higher positions?
I've been going to school for a machinist degree (one more month actually). I have a bunch of random certs already. EMT, HAM Radio, HHO generator installer, etc. I've been a blacksmith since I was 18 and an armor before then (chainmaille, leather, japanese style lamellar, etc). I started two F.I.R.S.T. robotics teams 1110 in California and 1505 in Utah back in high school on top of being my physics teacher's pet because I had a 14ft Trebuchet that could throw pumpkins the length of the football field and I could validly argue some advanced topics.
What I am going to do is finish off my program here in Utah and move in with my mom again (I have moved out I don't know how many times) in California where I will build a CNC machine specifically for aluminum within .005" tolerance and .001" repeatability (after the sensors of course). I want to run my own business making educational kits for electric motors, desktop CNC routers, steam engines, other "secret" apparatuses that I will unleash upon the unsuspecting "consumer". This way I can smoke weed all day while running my manufacturing business out of a large garage from the comfort of a LayZboy while quenching my thirst to a good home brew. I'll probably build a loft and live in the loft if I could.
That's my plan of action.