YouAreMyFetish
(?)Community Member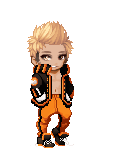 Posted: Sat, 05 May 2012 00:13:02 +0000
I told her I'm an atheist and she flipped, started to b***h me out and being to toss the bible my way telling me that if I didn't believe I was going to hell. She also said that I better believe or else.
Yes I know I'm young, only 16 but I have felt that way since
I was young. Growing older only further confirms my beliefs. Her reaction has hurt me deeply, she told me she would be supportive when she brought it up, but shes not shes just cruel and it makes me feel like crying.
:c I really shouldn't have vented but my question is what should I do? Should I just say in a few weeks that I believe in god and get it over with?
--------------------------------------------------------------------------------------------------
Thank you all c: you have all been very kind with your words i feel a bit better not as emotionally unstable but i refuse to speak to my mother other then little thins right bow maybe tomorrow I'd be more willing to speak to her. Again thank you all very much I love you all c:
Edit- c; again thank you for the different points of view, I accept shes just generally worried. She has gotten over it and now shes acting like my mother again. We dont talk about religion, and I jumped on her when she was drinking. She had found her drink to be a little yellow even though it was vodka and I said there was probably Devils cut in it, she responded with "oh you'd know all about that." I did jump on her for bringing it up.
Yes were still going to church, I dont mind it really I think it gives me an in sight on how the whole religion (Christan, baptist denomination) works.
Also about the religion argument, Catholics and Christian (also Jewish and other religions) have different denominations, but they all recognize as the big over head title.