magideres
(?)Community Member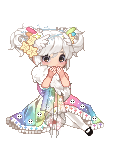 Posted: Sun, 07 Oct 2012 22:05:55 +0000
I'm eighteen and I've accomplished nothing with my life.

My parents are upset that I have more or less mediocre grades and that I don't take school seriously. I've not learned a trade that would be useful to society, and I'm mostly on the computer all day, and I feel it's a terrible addiction and that it's stopping me from growing as a person.

I don't have the motivation to do anything and I definitely don't have determination and dedication to get what I want. I have a passion for drawing and writing, but I've done nothing to improve in those areas, and I've had years of free time that I could've used to my advantage. My parents have tried grounding me, and I've even tried grounding myself, but it usually ends up with me taking back my electronics and doing whatever I do (mostly Tumblr and MSN).

It seems that whenever an opportunity strikes, I always tell myself that 'Yeah, if I start doing x, then I'll be super talented one day!', but then when I do start to do it, I just lose interest. I think it mostly stems from me being a procrastinator, my insecurities, and feeling like it's too late to start something. The thing is though, I want to get good grades and have motivation and a passion to drive me to my goals.

My attitude also seems to be another problem. My mom says that I try to be different and that I am a non-conformist. She thinks I hate the world, but I don't. She wants me to be like my brother, who she feels represents society and what she thinks is 'normal'. For instance, she asked me how my piano classes were going, and I said that it was going well, and she suggested that I be part of my brother's band. I said no because all it will be is rock and metal music, and that my brother probably won't even get anywhere anyway. I think he's not dedicated enough. Then she got pissed off and told me how I am 18 and have gotten nowhere with my life, and that I am very stubborn. I don't like talking with my parents sometimes because all they would do eventually in a conversation is argue with me, which I try to avoid. It's why I can't talk to them about anything, because they would just say something really upsetting or wouldn't understand.

And I loathe how my mother uses my brother as a prime example to represent society. I hate my brother. He's fifteen. He is arrogant, selfish, ungrateful, egotistical and disrespectful to everyone. He thinks he is better than everyone else. He also constantly disrespects and fights with my mom. However, he is extremely intelligent and has friends and is outgoing. But he and I never get along. My mom constantly thinks that I am the one causing the rift between us, when its my brother who is doing that. I try to get along with him and be nice, but it's like he will never like me. He either picks on me and calls me fat and retarded and a loser, among other names, and he always tries to make me look like the bad guy. I don't understand how my mom can defend him when he treats us all terribly. The only one who can put him in his place is my dad, and not even he wants to deal with that half the time.

What do I do, Gaia? I haven't explained everything, but hopefully this is sufficient enough.